ThreeZero's Glenn Rhee Figure Available for Preorder
The 1:6th scale figure is now available for pre-order.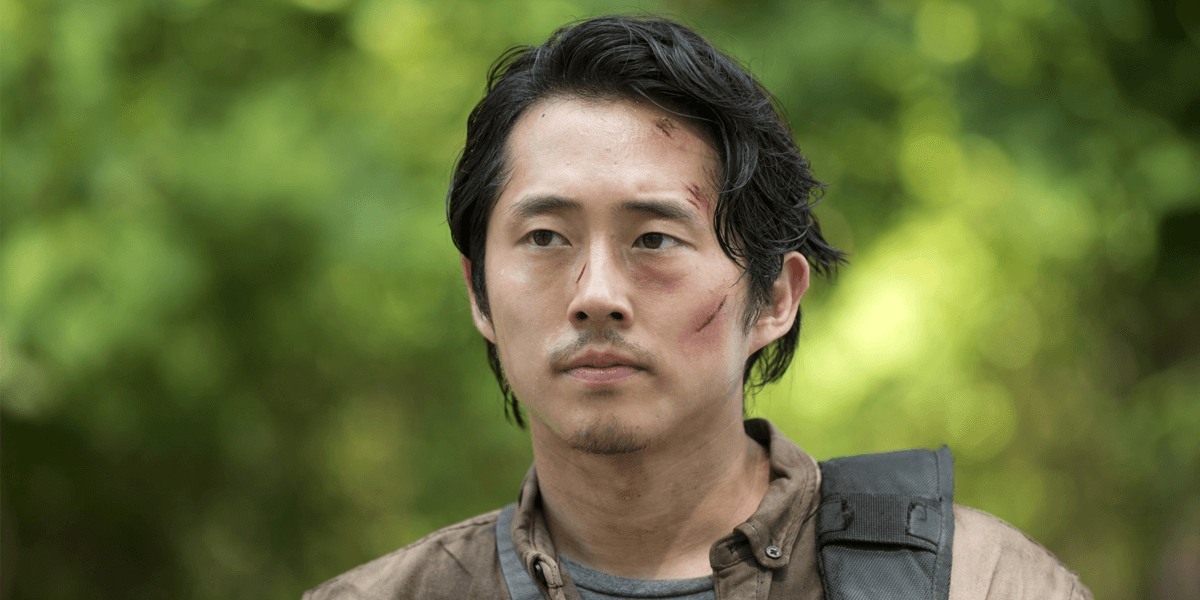 As we previously reported, upscale collectible/toy designers ThreeZero teased Glenn Rhee as their next action figure based on The Walking Dead TV show. As of yesterday, that figure is now available for pre-order on the company's website. As always the exclusive version, which is available only directly from ThreeZero, will include bonus accessories: a walkie-talkie and Hersehl's pocket watch which he gifted his future son-in-law way back in the show's second season. ThreeZero describes what you can expect from this high-quality collectible figure.
"We are excited to offer you AMC The Walking Dead 1/6 Glenn Rhee collectible figure, whose pre-order begins at www.threezerohk.com on February 9th, 6:00AM HKT; priced at $178 USD / 1385 HKD including worldwide shipping. In addition to the standard version, we have prepared a Threezero exclusive variant which will include additional accessories Walkie-Talkie and Hershel's Pocket Watch; priced at $188 USD / 1465 HKD including worldwide shipping."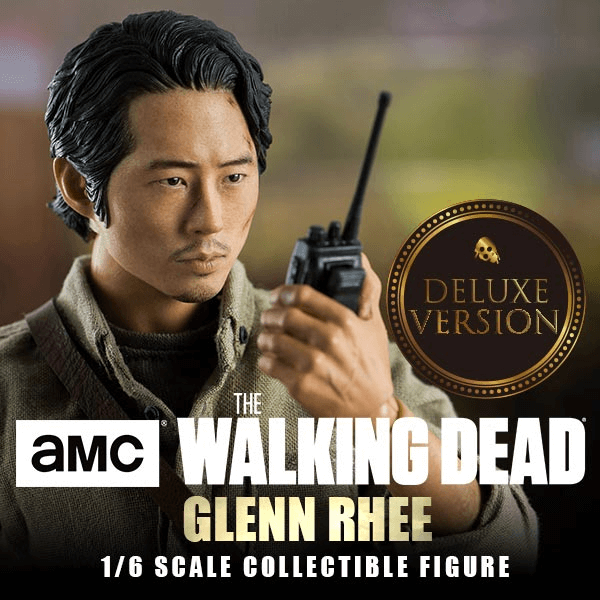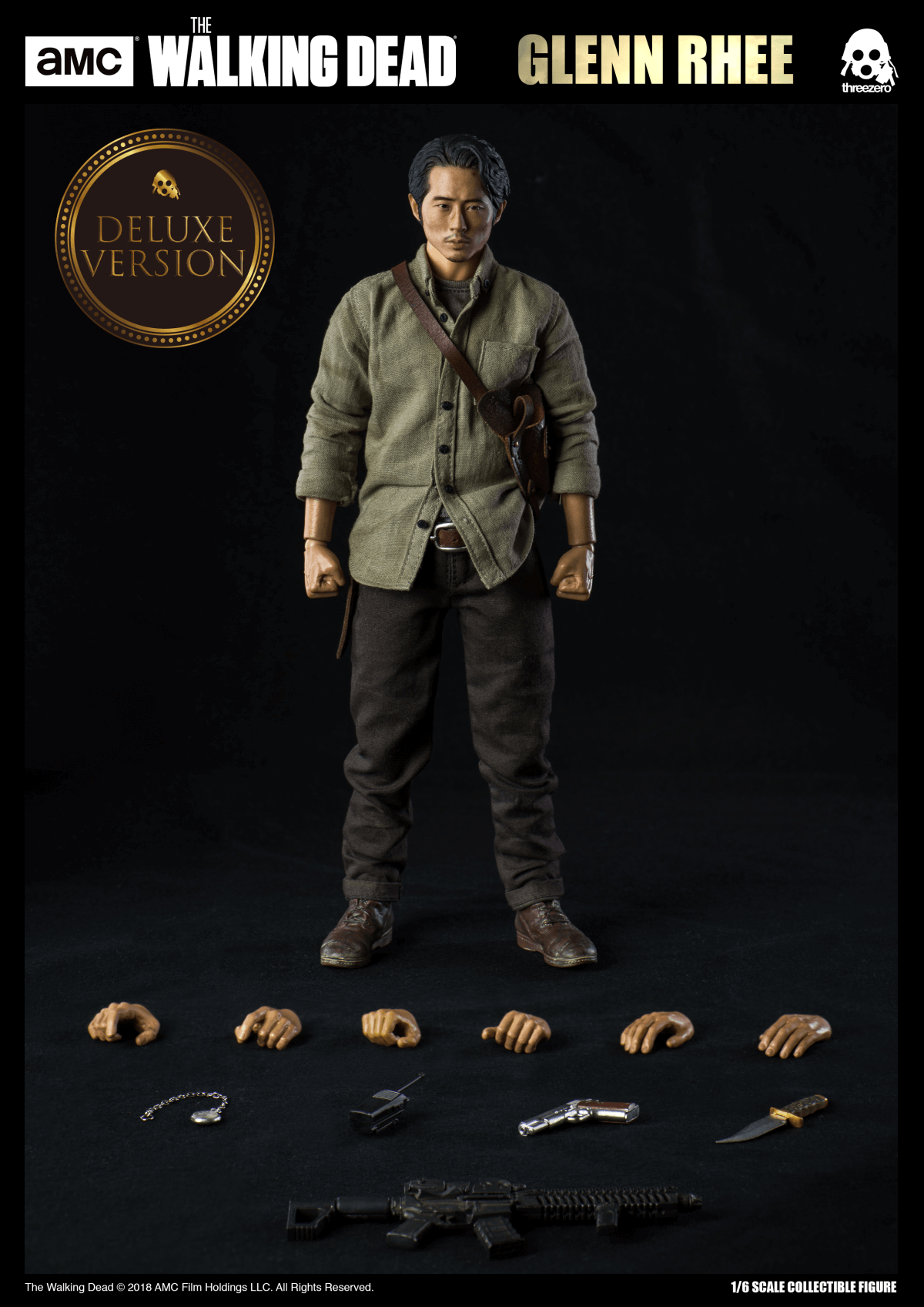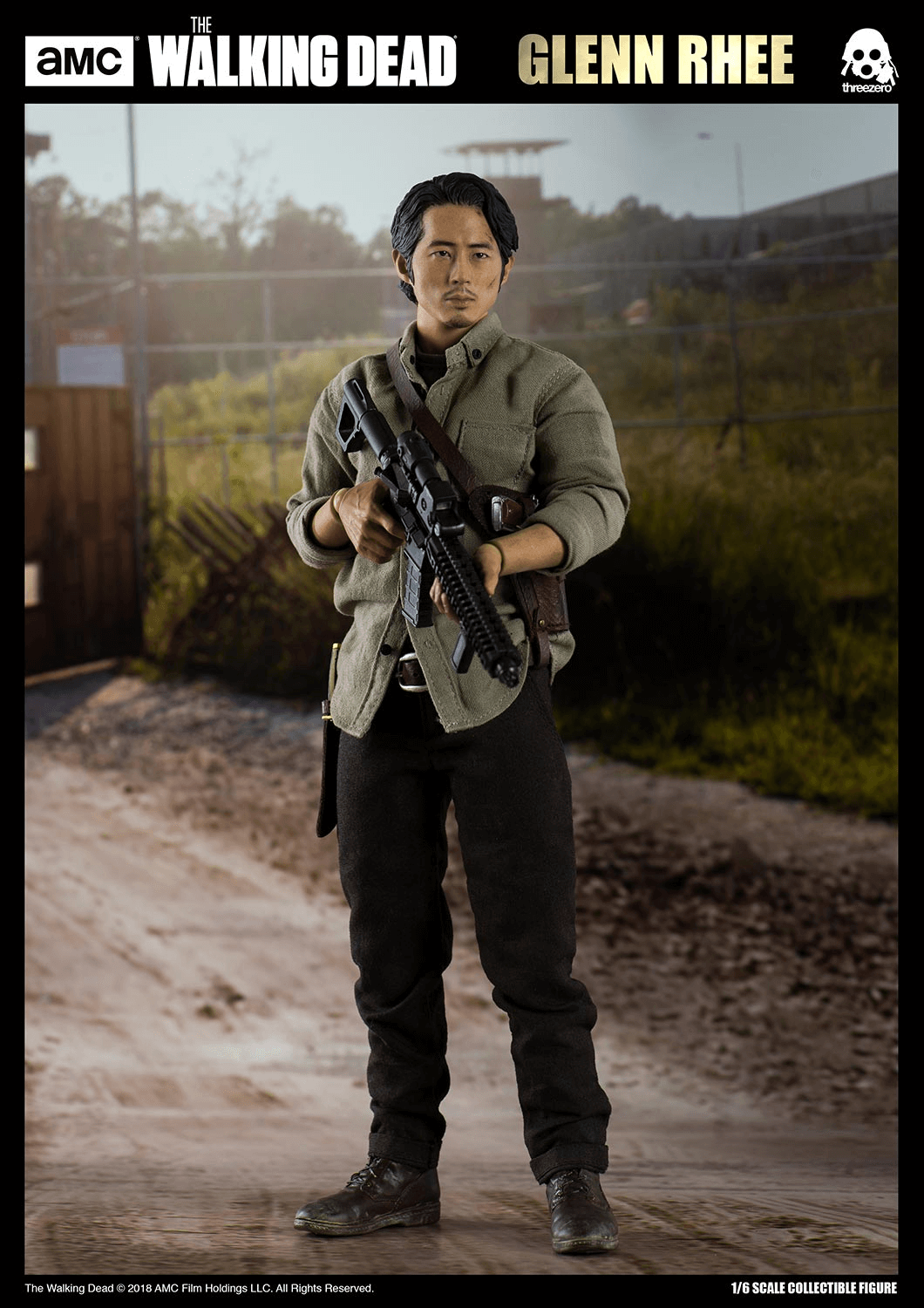 The estimated ship date for the Glenn Rhee figure is 4th Quarter of 2018. Will you be adding everyone's favorite pizza delivery boy/supply runner to your collection? Let us know!