His Name is Negan, and His Statue is Awesome
Negan (and Lucille) are getting a high-quality statue.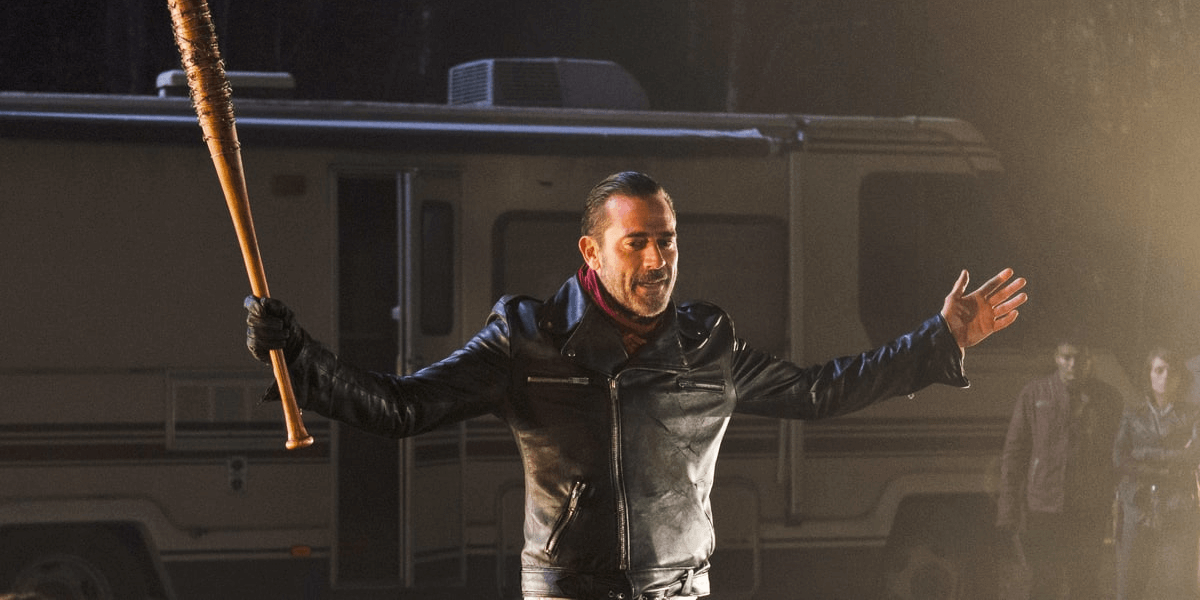 Image via AMC / CC BY
---
Are you a fan of AMC's The Walking Dead? Do you like high-quality resin statues? If so, McFarlane Toys has got you covered with their latest Negan collectible.
"One of the most iconic villains in television history brings a menacing demeanor with a weapon to match. Negan, the leader of The Saviors carries his trusted weapon of choice, Lucille, a baseball bat adorned in barbed wire. No matter what Rick Grimes and his crew do, no one is safe when Negan comes around wielding Lucille.

Showcases Negan in battle with three walkers featuring exploding head walker
Features alternate interchangeable head
12.25 inches tall, 12.5 inches in depth
Extreme amounts of detail action-packed into one commemorative resin
Limited Edition, hand painted cold-cast resin statue
Only 1,000 total statues produced
Features Magnetic Assembly and a Rotating Base
Each statue is individually and sequentially numbered
Includes Certificate of Authenticity hand-signed by Todd McFarlane"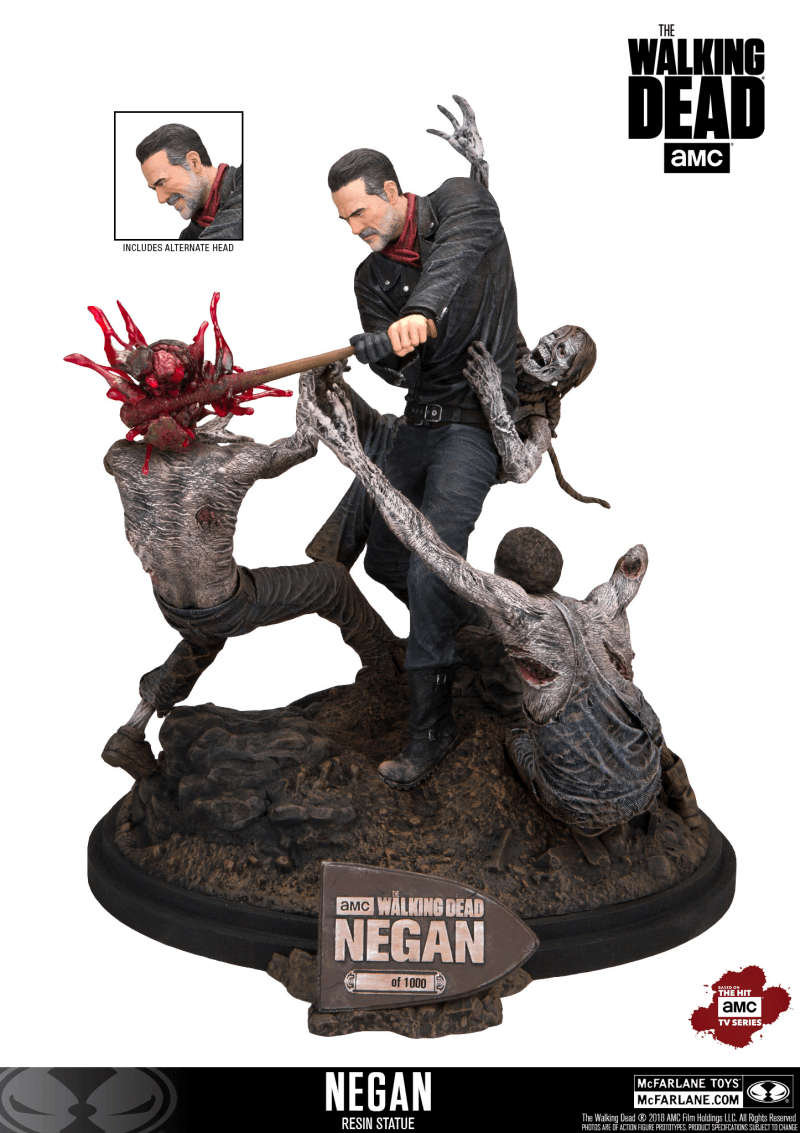 This very limited, hand-painted Negan statue has an MSRP of $329.00 USD and is set for release in fall of 2018. Will you be adding it to your collection? Let us know in the comments.