The Walking Dead Gets an Extended Midseason Premiere
It looks like Carl is getting an extended sendoff next month.
By Chris Morse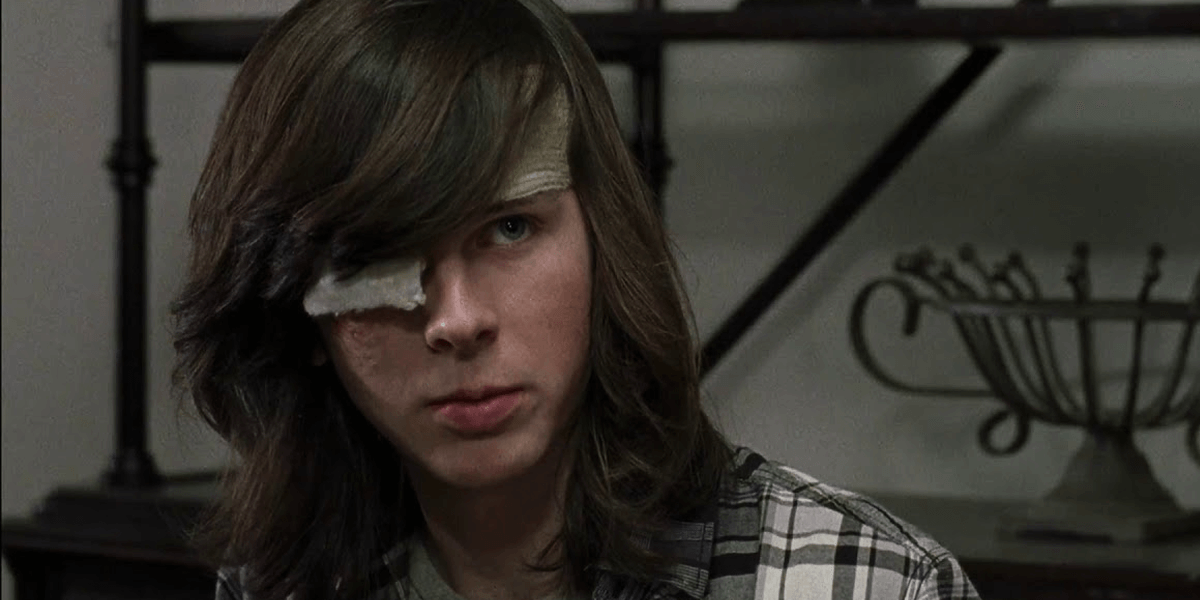 The midseason premiere of The Walking Dead is still a month away, but we have already heard a lot about it over the past couple of weeks. From Robert Kirkman discussing what the death of Carl Grimes might mean for the show to Greg Nicotero shedding some tears while watching an early cut of the episode, those of us who follow the series have a decent idea of what we're getting into when the second half of season 8 kicks off. On top of these interviews that have been trickling out, EW has dropped even more news on the upcoming premiere, this time with respect to the runtime of the episode.

As we have come to expect with the bookend episodes of each season, the midseason premiere will be getting an extended runtime of 82 minutes, as opposed to your typical 60-minute runtime. The longer sendoff is appropriate, given it's going to set the stage for what The Walking Dead universe looks like without Chandler Riggs. The show has deviated from the comics before, but this change-up is about as drastic as we can expect. Many fans are worried about how future storylines might play out on the show without Carl, but Robert Kirkman spoke about this change and did his best to express that chunks of this story will be changed but not missing.

[blockquote-0]

It is somewhat reassuring to see that Kirkman has been involved in plotting out these show differences and still wants to take the series in an exciting direction, despite being different from his original vision. He has previously expressed some regret for certain decisions he made in the comics that he would change if he had a do-over, but I expect this particular change was more about keeping things fresh for TV viewers and comic readers alike. Naturally, some of Riggs' co-stars had a lot to say about his departure after spending so many years on the set with him, including Norman Reedus.

[blockquote-1]

Lauren Cohan also expressed a feeling of shock about the decision to kill off Carl and wished him well on future projects, including his music career. "And I feel really interested in how this is going to change the future of story because we know how much the story follows Carl's journey. I'm interested in what ideas we're going to have moving forward because I was just really devastated," she said. This proves that it's not only the fans who wonder how the future will be changed by this, but the cast as well, who have been stuck in between thinking about the creative side of this and saying goodbye to a co-worker who they got to watch grow up. Andrew Lincoln has been in the same boat with this.

[pullQuote-0]

We are going to have a lot of time to think about what happens in the long-term of the story, but how about now in the immediate aftermath of Negan's brutal assault on Alexandria? Fortunately, Cohan teased a little bit of what we have in store for the remainder of season 8.

[blockquote-2]

Despite the emotional sendoff for Carl, it seems clear that our groups are going to be thrust back into the reality of the situation very quickly. The Saviors have the upper hand right now while the survivors are in hiding and licking their wounds after what happened in the midseason finale. It seems apparent the All-Out War is going to be kicking up into high gear as we race to the conclusion of this story arc. After we wipe away the tears and put the upcoming midseason premiere behind us, we can be sure that the second half of season 8 is setting up to be quite a wild ride. Be sure to catch The Walking Dead when it returns on February 25th, 2018.