Weekly Horror News Round-Up August 15: Books of Blood, The Amityville Harvest, Dracula
Plus, Terrifier 2 is getting a comic, Eli Roth's History of Horror gears up for Season 2, The Walking Dead goes VR, and more.
By Chris Morse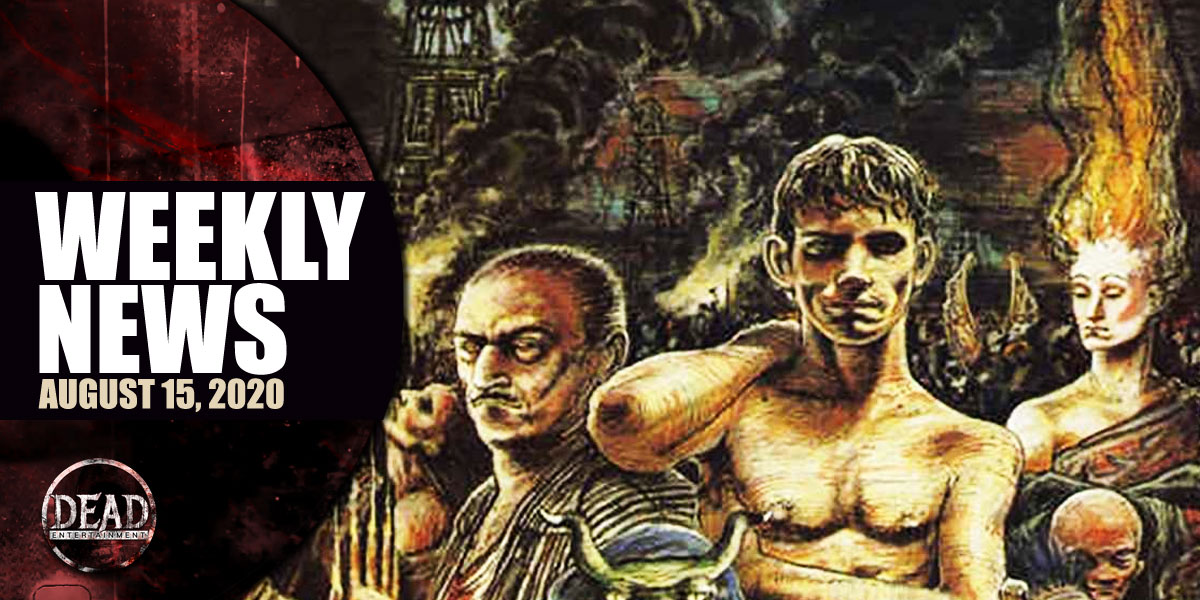 Welcome back to Dead Entertainment's weekly horror news column for this August 15th edition. As usual, this easily-digestible round-up contains the latest news and notes, trailers, upcoming releases, and anything else we found fun or interesting throughout the week in horror. We have a decent amount going on this week, so we won't waste any time. Here are our top stories!
Books of Blood
If you have been paying attention, there's no doubt you've been looking forward to Hulu's upcoming film adaptation of Clive Barker's Books of Blood, which has now been given an official release date and poster (included below). The film, co-written by director Brannon Braga and Adam Simon, stars Britt Robertson, Rafi Gavron, Anna Friel, Yul Vazquez, and Freda Foh Shen. Books of Blood is a six-book series from Clive Barker, with each installment being a collection of stories ranging from horror to fantasy. Many of them take place in typical settings featuring typical people, but strange or terrifying events unfold to bring horror into the mix. With the streaming premiere officially set for October 7th, you can check out the official poster for the movie below.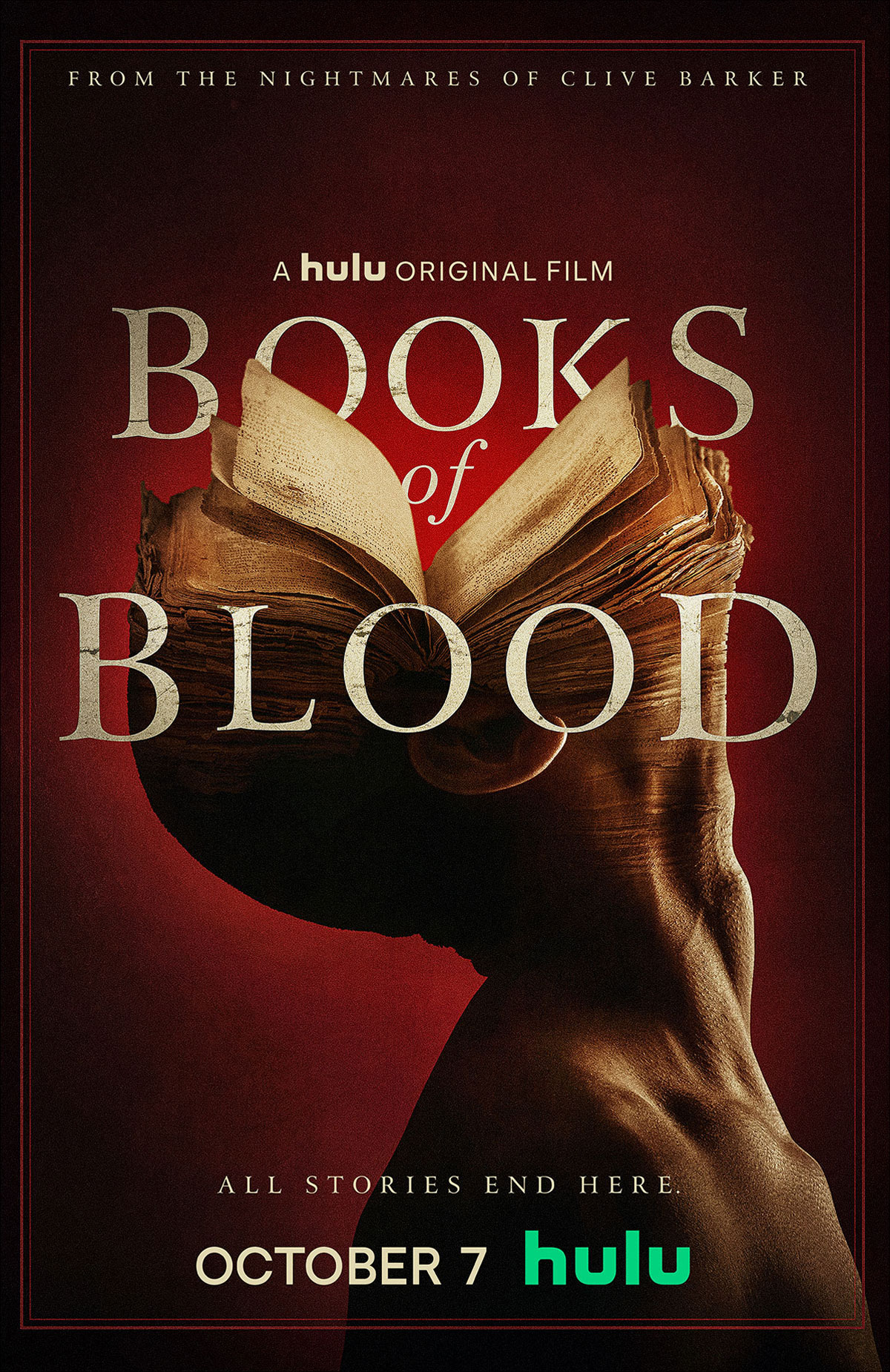 The Amityville Harvest
This week gave us a first look at Lionsgate's upcoming new Amityville Horror installment, The Amityville Harvest. Written and directed by Thomas J. Churchill, the film follows a woman and her documentary team as they stay at an aging manor and uncover its horrific secrets, as well as those of its host, Vincent. The movie stars Sadie Katz. Paul Logan, Julie Anne Prescott, Eileen Dietz, and Kyle Lowder, and will released on home video and on-demand October 20th. Check out the official trailer above.
Dracula
Legendary Comics' upcoming Dracula graphic novel seeks to reunite Bela Lugosi with the iconic vampire character his name is synonymous with. Coming on October 6th is this latest comic book adaptation of the classic Bram Stoker work, adapted by Robert Napton and featuring art by El Garing. In addition to this release date announcement is the unveiling of the official cover art, which can be viewed just below. Pre-orders are now available on Amazon.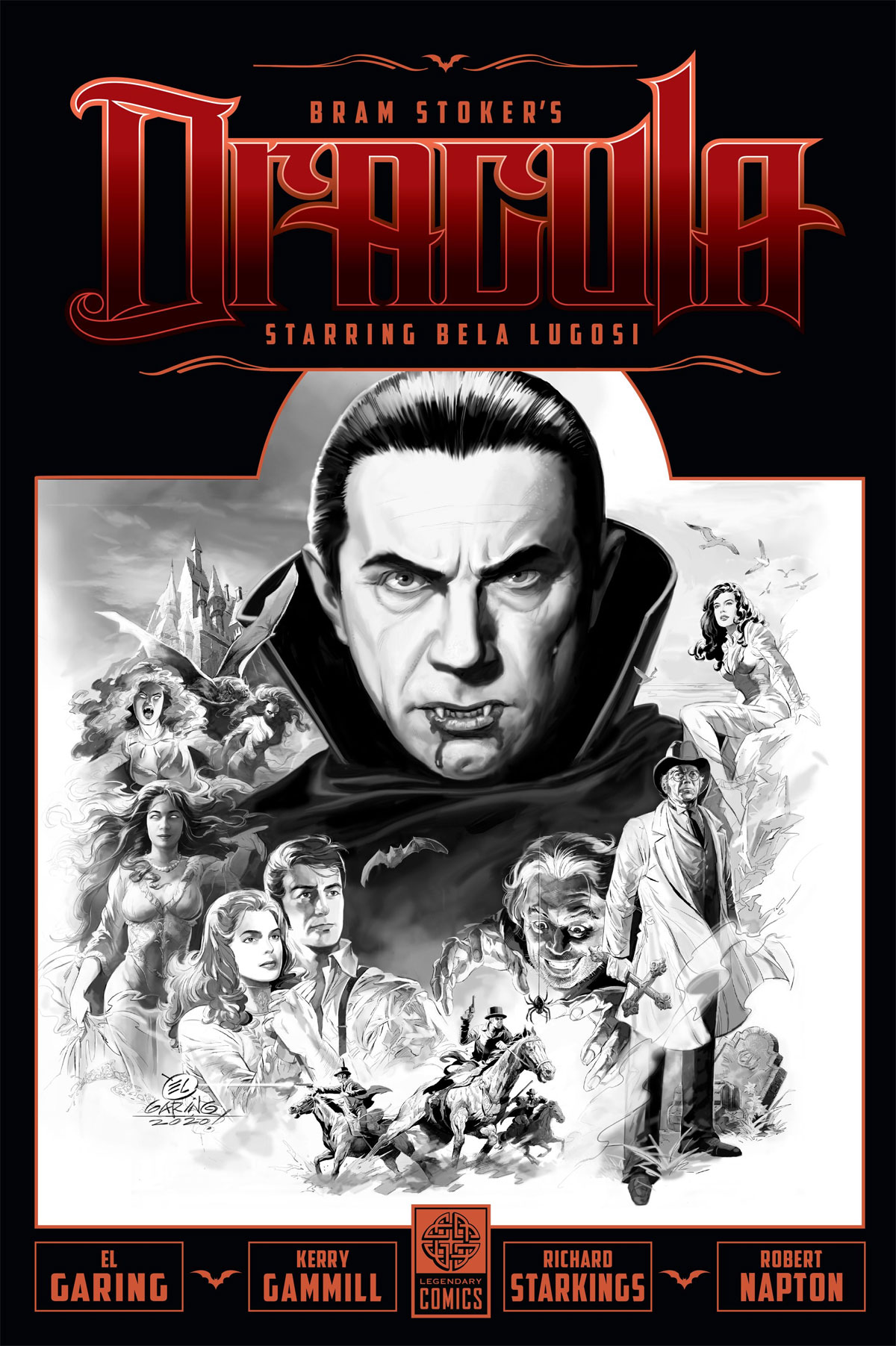 Terrifier
Continuing on the subject of comics, Terrifier 2 isn't the only piece of Art the Clown media fans of the soon-to-be series have to look forward to. The official Facebook page for the upcoming sequel film announced this week that the team has partnered with artist Steve McGinnis to create a graphic novel adaptation of the first movie. Details are still forthcoming, but they are hoping the first issue will be available sometime this October. For now, however, you can peep the full announcement and check out a preview of the artwork in the embedded post below!
[blockquote-0]
Eli Roth's History of Horror
Another six episodes of Eli Roth's History of Horror are on their way to AMC in the upcoming second season of the series, officially set to kick off on Saturday, October 10th. According to new details released this week, the new installments will dive deep into magic-wielding witches, misshapen monsters, infamously evil youngsters, hell houses, and body horror. You can expect to hear from big names in the genre and beyond, such as Stephen King, Quentin Tarantino, Jordan Peele, Greg Nicotero, Rob Zombie, Edgar Wright, Joe Dante, Tom Savini, and many more. Will you be tuning in?
The Walking Dead
Fans of VR gaming have yet another title in The Walking Dead universe to look forward to in The Walking Dead Onslaught, which received an all-new trailer and release date this week. The game is heading our way via Survios Inc. and AMC on September 29th for PlayStation VR, Oculus Rift, and Steam VR. It will put players in the shoes of Daryl Dixon shortly after the conclusion of the All-Out War story arc, and looks to contain no shortage of action and bloodshed. Give the trailer a watch above!
The Last of Us
Naughty Dog's The Last of Us Part II (read our review) received its first major update this week and a trailer was released to get players hyped for the new features, which, sadly, do not yet include multiplayer mode. What we do get, however, are two new difficulty levels, a slew of audio/visual tweaks to let you experience the game in even more ways, and an expansion of the already-robust suite of gameplay and experience options the studio laid out for this title. The difficulty options are not for the faint of heart, as one allows players to challenge themselves with various "permadeath" options (i.e. you have to restart if you die), and the other is a more realistic "Grounded" difficulty level, which gives you bare minimum user interface elements and resources needed to survive (not to mention boosting the power of enemies). I don't know about you, but I'll be passing on these torturous-sounding styles of play!
Vampire: The Masquerade - Bloodlines
Paradox Interactive's upcoming sequel to the cult-classic Vampire: The Masquerade - Bloodlines has been delayed yet again. Originally set to debut in the first quarter of 2020, the release was pushed back with the game needing more time to be polished. Unfortunately, the extra time was not enough and the title will now release sometime in 2021, though further specifics have not yet been detailed. Expect more information in the coming months. For now, you can check out the announcement post below.

[blockquote-1][scripttag-0]
Bad Hair
Hulu has a flashback horror satire on the way with Bad Hair, and the official teaser trailer should tell you all you need to know about it. The film, written and directed by Justin Simien, is set in 1989 and follows an ambitious young woman who gets a weave in order to succeed in the image-obsessed world of music television, but this newfound success comes at a great cost as her new hair may have a mind of its own. Starring is Elle Lorraine, Vanessa Williams, Laverne Cox, Lena Waithe, Jay Pharoah, Kelly Rowland, Blair Underwood, James Van Der Beek, and Usher Raymond. This one will debut on October 23rd.
Scare Me
Shudder's upcoming horror-comedy, Scare Me, also received a teaser trailer this week, courtesy of EW. The feature is written and directed by Josh Ruben, and follows two strangers in a power outage who tell each other scary stories that eventually begin to come to life in the cabin. Starring is Ruben himself, along with Aya Cash and Chris Redd. Scare Me will arrive exclusively on Shudder beginning October 1st.
Remothered: Broken Porcelain
The upcoming sequel to survival horror title Remothered: Tormented Fathers is due out on October 20th and a new trailer aims to introduce players to the game's cast of characters. Remothered: Broken Porcelain is set in the infamous Ashmann Inn, a haunted location full of mysteries to unravel. The title will soon be available on PlayStation, 4, Xbox One, Nintendo Switch, and PC.
Army of the Dead
Zack Snyder's upcoming Netflix zombie ensemble, Army of the Dead, is preparing for a round of reshoots whenever it is safe to do so during the current pandemic. According to Deadline, Tig Notaro (Star Trek: Discovery) will be replacing Chris D'Elia after sexual misconduct allegations surfaced against the comedian. The remaining cast for the film, which does not yet have any kind of definite release window, includes Dave Bautista, Ella Purnell, Ana De La Reguera, Theo Rossi, Huma Qureshi, Omari Hardwick, Hiroyuki Sanada, Garret Dillahunt, Matthias Schweighöfer, Raúl Castillo, Nora Arnezeder, and Samantha Win. Stay tuned for updates in the weeks and months ahead.
---
There is always plenty happening in the world of horror, so be sure to drop in next week for our next news round-up and remember to visit throughout the week for original content and other major news discussion as it happens. Stay tuned!