Weekly Horror News Round-Up August 8: Ratched, Antebellum, Resident Evil
Plus, Sarah Paulson will direct for the upcoming American Horror Story spinoff, Stephen King reveals a new crime drama, and more.
By Chris Morse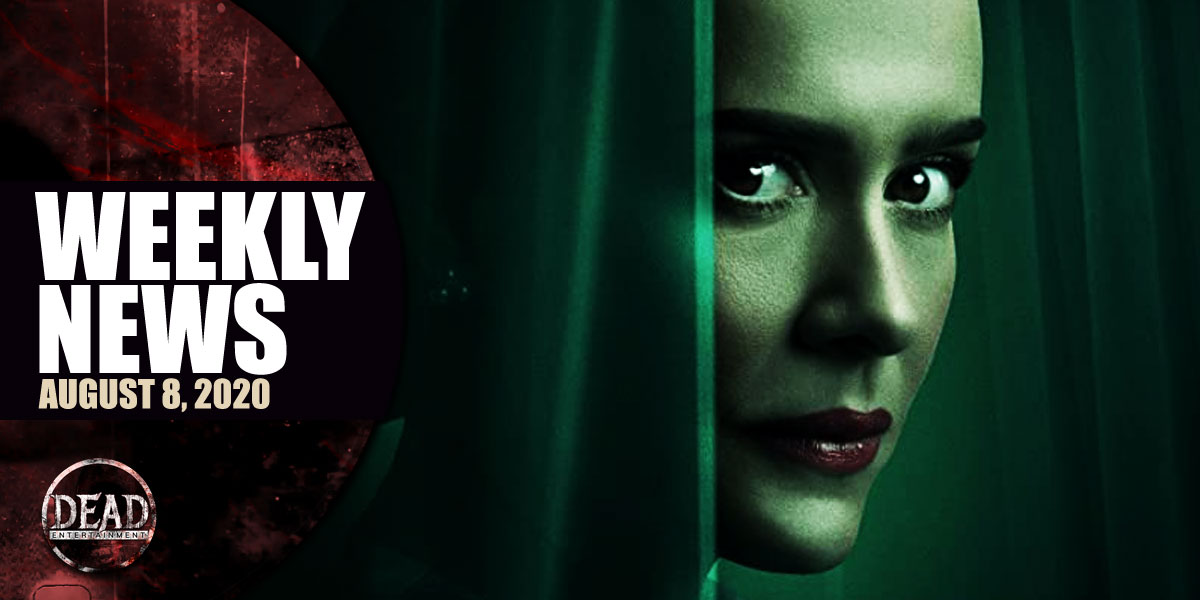 Welcome back to Dead Entertainment's weekly horror news column for this August 8th edition. As usual, this easily-digestible round-up contains the latest news and notes, trailers, upcoming releases, and anything else we found fun or interesting throughout the week in horror. It's been a fairly slow week in the genre, but we've managed to scrounge up a few interesting stories to tide you over until the next exciting thing happens. Without further ado, let's get into it!
Ratched
This week brought us the official trailer for Netflix's Ratched, an upcoming series created by American Horror Story's Ryan Murphy and starring Sarah Paulson as the infamous Nurse Mildred Ratched of One Flew Over the Cuckoo's Nest notoriety. This is a prequel story diving into the origins of the malicious character and will premiere on the streaming platform beginning September 18th. For now, though, you can check out the full trailer above and see what's in store for you as her patient.
Antebellum
It feels like we've gotten so many trailers for Antebellum by this point, not to mention theatrical release delays, but it looks like this past postponement will indeed be the last with Lionsgate finally opting for a virtual release, and with that comes the official final trailer for the effort. The film, after it was removed from the release schedule altogether last week, will now be released on-demand September 18th. This mind-bending mystery is written and directed by newcomer duo Gerard Bush and Christopher Renz, and stars Janelle Monáe, Marque Richardson II, Eric Lange, Jack Huston, Kiersey Clemons, Tongayi Chirisa, Gabourey Sidibe, Rob Aramayo, Lily Cowles, and Jena Malone.
Resident Evil
It feels like a premium box set for the Resident Evil film franchise has been long overdue, so it's welcome news this week that Sony Pictures Home Entertainment will be delivering just that later this year on November 3rd. This 4K Ultra HD collection will include all six films on premium Blu-ray with abundant special features in tow. Alongside this release, 4K HDR versions of each film will be made available as digital releases, though without the premium treatment you will see below in the included preview image. Pricing and pre-order details are not yet available, so stay tuned for more details.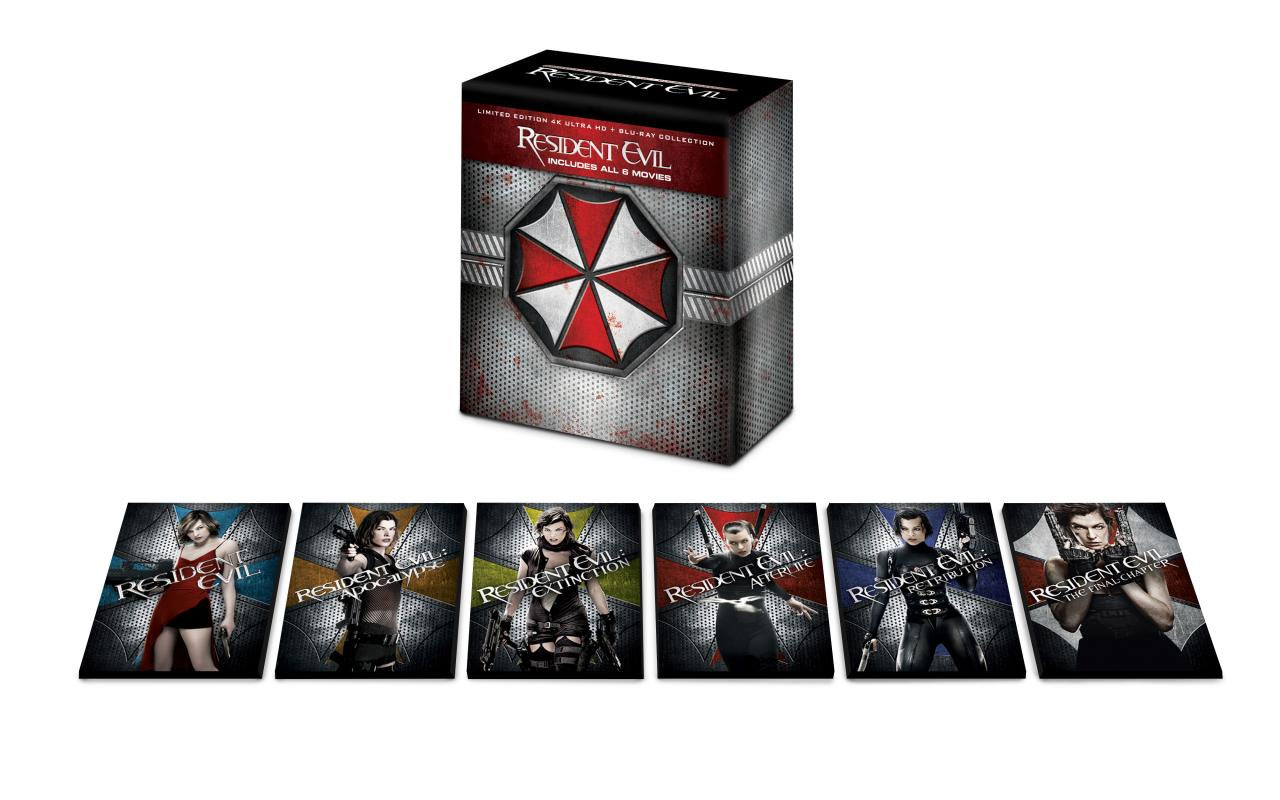 American Horror Stories
FX's upcoming companion series to American Horror Story, aptly named American Horror Stories due to having a new story every episode as opposed to every season, received a little news this week with the revelation that actress Sarah Paulson would be assuming the role of director for one or more installments of the new show. This update came our way via a Netflix panel for the aforementioned new series, Ratched, but little else in the vein of AHS came up in the discussion. Either way, it's great to know that even more of Paulson's talents will be on display for this new project. Stay tuned for more information.
Later
Stephen King has a new novel on the way, and this time it is of the crime variety as part of Titan Books' Hard Case Crime line. As first revealed by EW, along with the cover art included just below, Later tells the story of Jamie Conklin, a boy whose unusual abilities could aid his single mom and her police detective lover—but only at a terrible cost. The prolific horror author has published other works for this line, notably Joyland in 2013 and The Colorado Kid in 2015. Later will be released on March 2, 2021 with pre-orders now available on Amazon.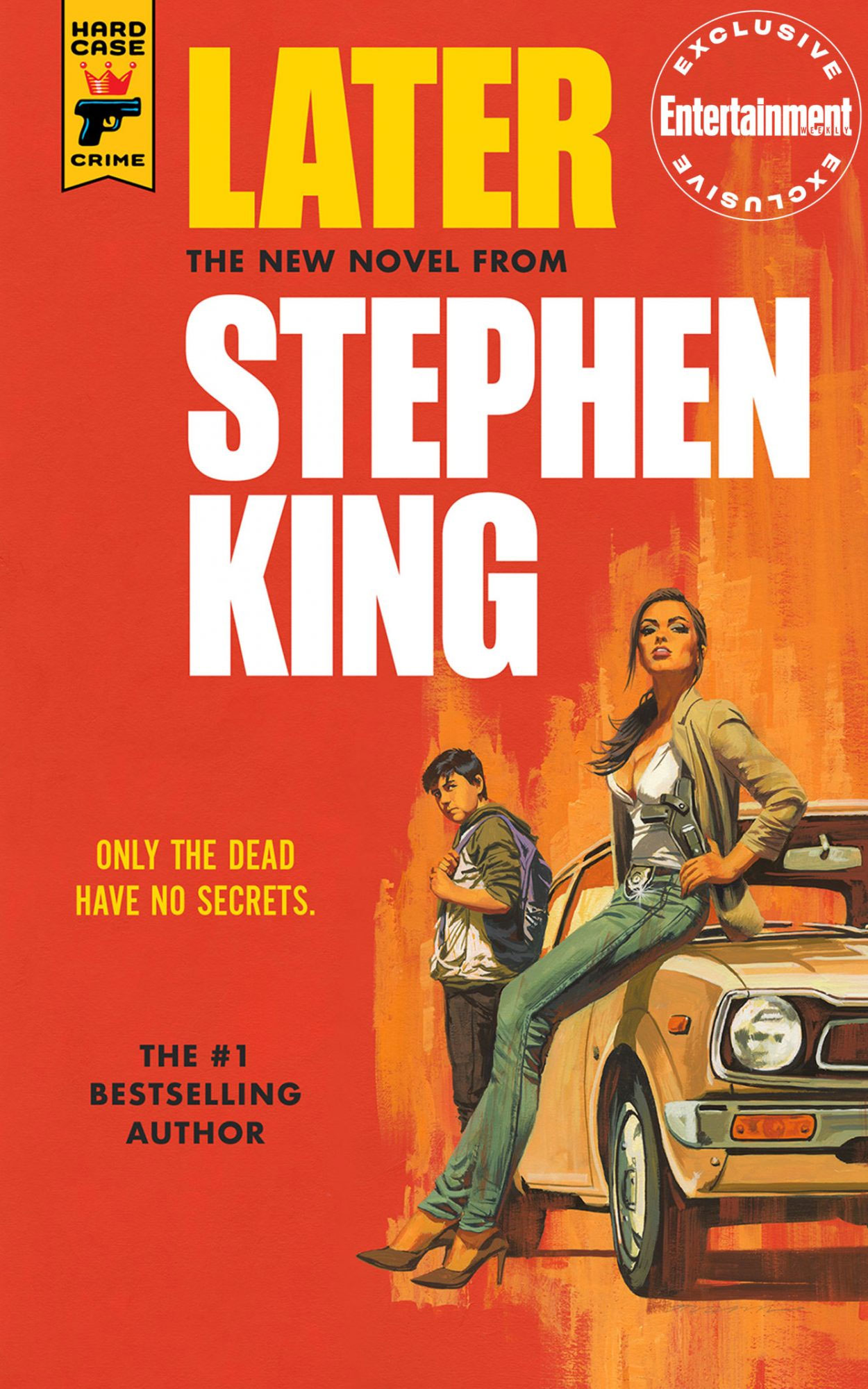 Mimic
If your bingo card of potential reboots happened to have 1997's Mimic on it, well, you will soon be able to cross it off the list. As reported by Deadline, Miramax Television is putting into development a series based on the sci-fi/horror movie with Paul W.S. Anderson on board as executive producer. The Resident Evil filmmaker will also direct the potential pilot episode. Writing and serving as showrunner for the series is Jim Danger Gray (Orange is the New Black). The TV adaptation should be similar to the film in that it will follow genetically engineered insects who evolve and learn to mimic humans along the way. This potential series is still in the early stages of development, but you can bet we'll keep you informed of the latest happenings here in this space.
Annabelle
If you've ever wondered what The Conjuring universe's Annabelle gets up to in her spare time, especially during a pandemic, then look no further than this fun little video put together by Warner Bros. to appropriately celebrate National Doll Day. As you will see, quarantine has quickly gone downhill for the murderous doll with no end in sight... at least for now. To be continued?
DOOM Eternal
Just ahead of this year's virtual QuakeCon festivities, Bethesda has announced that its headbanging, demonic shooter DOOM Eternal is on its way to the next generation of gaming with PlayStation 5 and Xbox Series X ports in development. The best part? If you own the game on PlayStation 4 or Xbox One, you will be able to upgrade to the respective next-gen versions as soon as they're available. Just some good news to cap off the day. Short and sweet!
---
There is always plenty happening in the world of horror, so be sure to drop in next week for our next news round-up and remember to visit throughout the week for original content and other major news discussion as it happens. Stay tuned!