Resident Evil 7: A Late-Bloomed Love Story
A new review from our Awesomely-late-to-the-game contributor.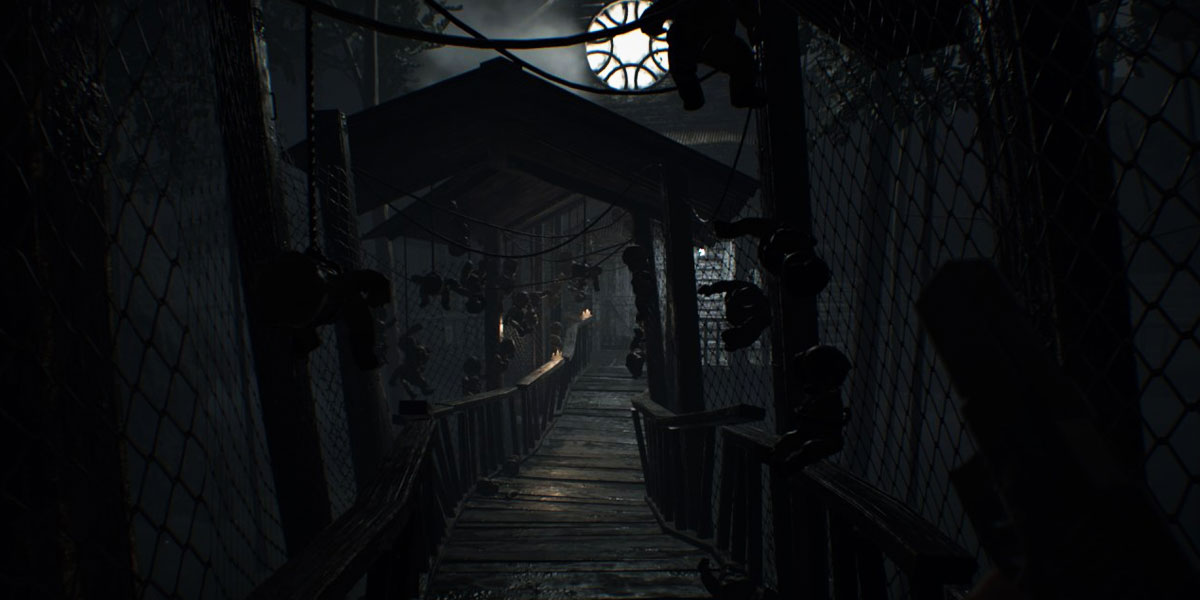 Imagine pining over the girl of your dreams, then finally getting your chance. Seems great, right? Well, that's exactly how it felt playing Resident Evil 7 for the first time—albeit very delayed from the release date. Somehow I was able to keep my knowledge of the story, characters, and events to an astoundingly bare minimum. This made playing through the game that much more enticing and exciting from the very beginning. Shrouded in gritty and disturbing visuals, amazing sound design, a well-crafted story, and quite possibly my favorite intro theme to any game of all time, this mainline sequel did not disappoint. Now, you may be thinking, "I've heard that it deviates from the core of the games…blah, blah, blah." It does anything but that. Let me get into it.
For starters, "Go Tell Aunt Rhody" has to be the greatest intro theme to a horror game ever. Honestly, from the moment I started Resident Evil 7 I was taken back by the theme. What's so cool about it? It's dark, heavy, and full of surprises. The premise of the song (obvious as soon as you hear it) is grief over the death of an "old gray goose," which has ties to the game in the best of ways (as you come to find out). The tone and lyrics you hear also set a really dreadful feel before you even start up the game.
One of the more I'm out on a limb here notes about the song is how it has roots dating back to an opera from 1752. I know, not too cool, right? The name of that opera is Le devin du village, or The Village Soothsayer. Knowing now the upcoming follow-up's title, Resident Evil Village, could this have been an obscure reference to what was being planned next for the series? Nobody knows for sure, but it's a really fun coincidence to think about if not.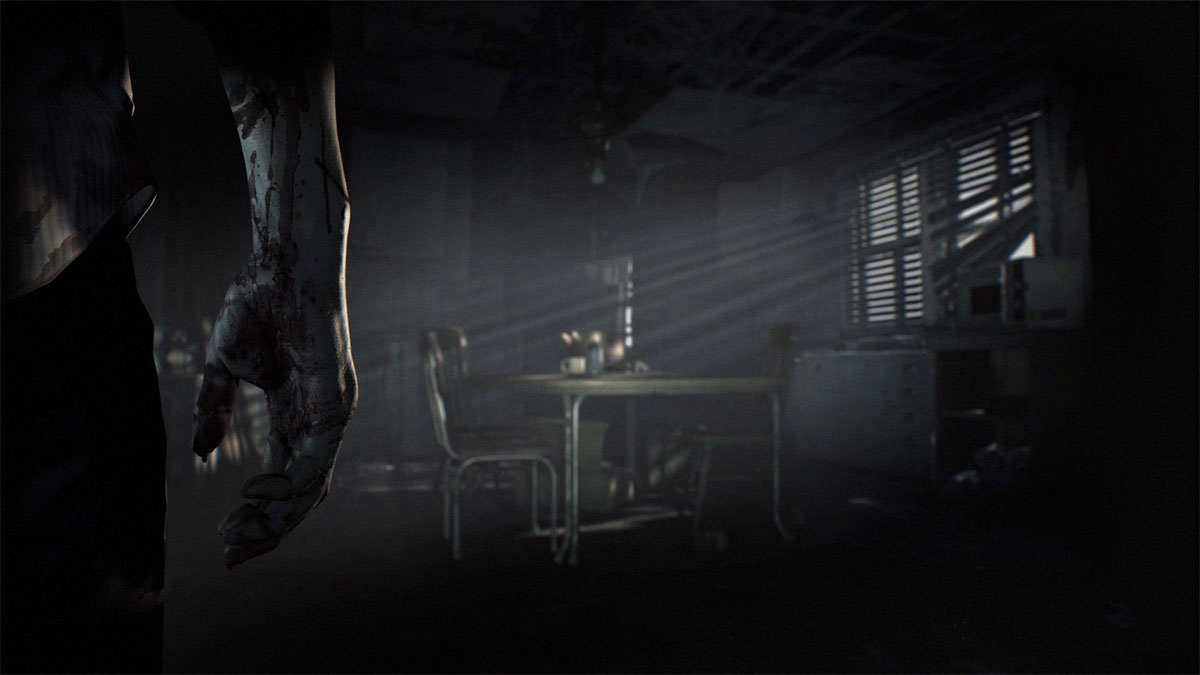 Enter the actual game. I will admit before getting into how well Resident Evil 7 sticks to its roots that the one major difference is the introduction of a first-person viewpoint. This is a major departure from fixed camera angles and over-the-shoulder for sure, but it lends itself to so much more in this game. The environment, textures, and sound design make the new perspective that much more important. One of the most nerve-wracking things about the game is actually opening doors or going up and down stairs because of it. There are also several extra "footage" tapes to be found in the game that are shot from the same point-of-view. These tapes add to the story and overall sense of dread and hopelessness you feel while playing. First-person is an important piece of the puzzle.

The idea of a crazed backwoods Louisiana family gone berserk and homicidal seems like an "it's been done to death" situation, but I assure you it hasn't. The Baker family, with all their charms, are the central antagonists of the game. The. Whole. Family. Including. Eveline. Each member has their own personality and traits, making them some of the most terrifying yet interesting antagonists in the Resident Evil universe so far. Obviously the game also features grotesque monsters, which are numerous, but the family is hands-down the best portrayal of sincere madness mixed with sorrow I have seen in a game.

[pullQuote-0]

Ethan, who you play as, is on a mission to find his supposed-dead-now-alive-again wife, Mia, who sent him a video email letting him know where she was. Sounds like shitty writing on the surface, right? Again, no. The story behind how Mia arrived at the Baker's home and why she is there is intense and downright great writing. Ethan himself also ends up being quite an awesome character from a traumatic development standpoint. Without getting too much into the couple's story, I'll say I was definitely surprised when finding out what actually was going on.

Gameplay does not steer far from the tense, atmospheric, horror of the greater Resident Evil universe. Not having any idea what was going on while being tormented and chased through a house of horrors was an amazing thrill. Refreshingly enough, there aren't too many ways to defeat enemies quickly or easily. The whole game feels like a playable movie in the sense that you are immersed in keeping yourself (or Ethan, depending how you look at it) alive through the nightmare. Having to get up close to one of the molded because you've run out of handgun ammo (scarce) with a knife is downright terrifying. Sure, you can sometimes run to escape, but you always have to go back to that area for something.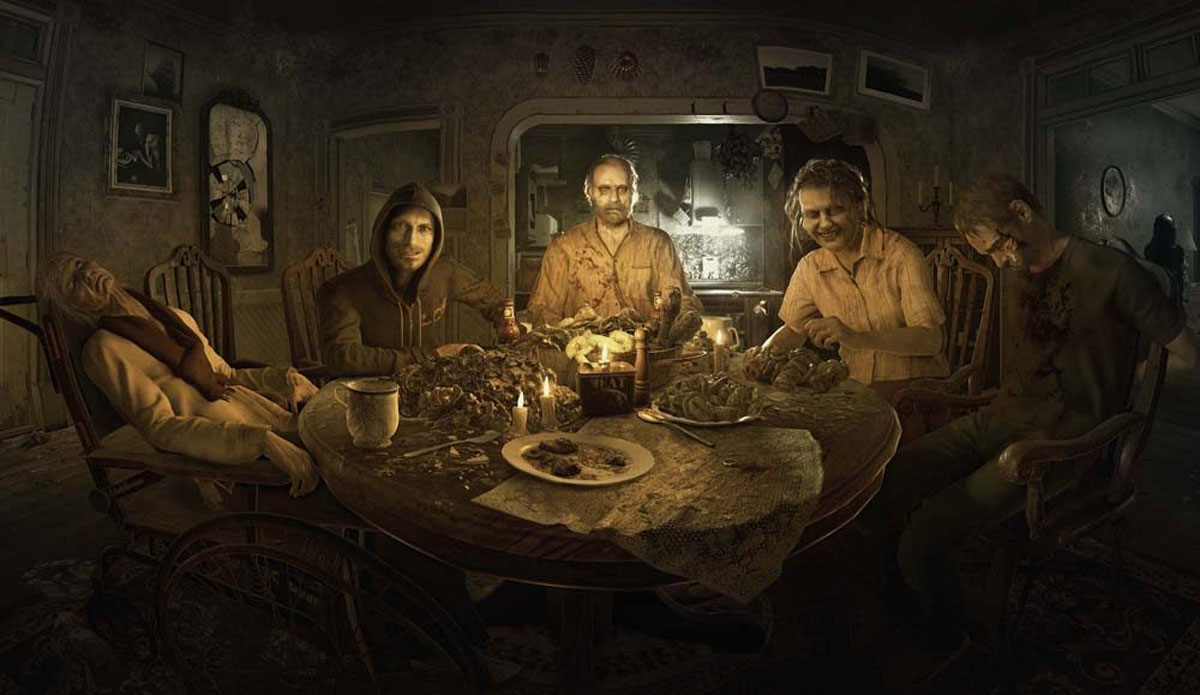 Resident Evil veterans will also enjoy the abundance of gore in this game. I don't assume a fan of the series to be squeamish, so when I say this, keep the "cop torn in half" scene in the Resident Evil 2 remake in mind. The only difference? It's up close and personal in the first person. Boss fights are no joke either. You can look them up yourself if you want to know what you're in for, but they are not generic by series standards and definitely seems like a refresh in how bosses might work going forward.
Adding to the first-person point of view immensely, the game's sound design is some of the best I've seen. Imagine being out of ammo and walking through the house knowing that one of the family is there, and you step on a creaky floorboard (not all of them creak!), then that one sound alerts the enemy that you are indeed close. How about walking through a well-lit room and hearing noises behind you? And when you turn there is nothing there, but you keep hearing them? You slowly turn the corner to again find nothing. You walk back around and there's still nothing, but you notice the sounds get slightly louder. Then, slowly, you look up and there it is: the ladder you didn't notice. Have fun in that fucking attic.
Resident Evil 7 has it all: a refreshing, new feel to the Resident Evil universe, amazing sound and environment design, great storyboarding and scripting, and a phenomenal intro theme to cap it off. Some of the naysayers will denounce this title for straying too far from the series' origins, but to this veteran fan, this game is a testament to what the franchise can still bring to the world of survival horror.