This Year in Horror: Convention Season is Like No Other
Because romantic comedies don't have conventions.
By Ray Morse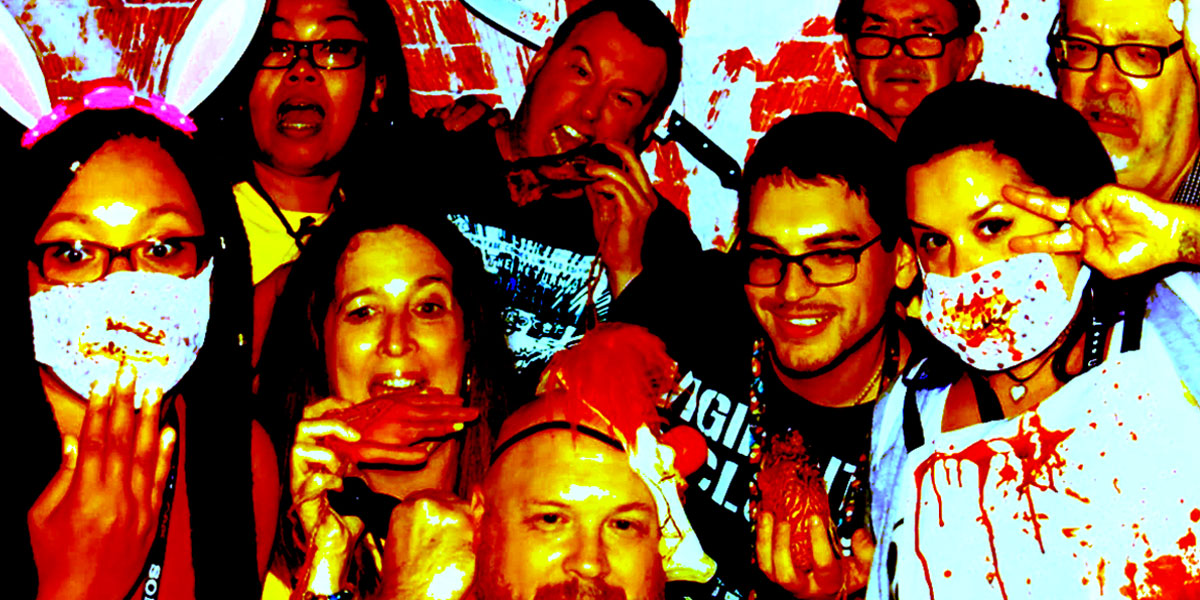 With the decade ending on an exacerbated sigh and 2020 kicking off as though it's sparing no hostages, it's easy to want to check out of the world's chaos and retreat into a more comfortable escape. After all, escapism is likely the reason the populace stays sane enough to keep the world going 'round. Regardless of what the year has or has not offered me yet, one thing I can always count on as we kickstart not only a new year, but also a new decade, is a personal favorite escape of mine: horror convention season!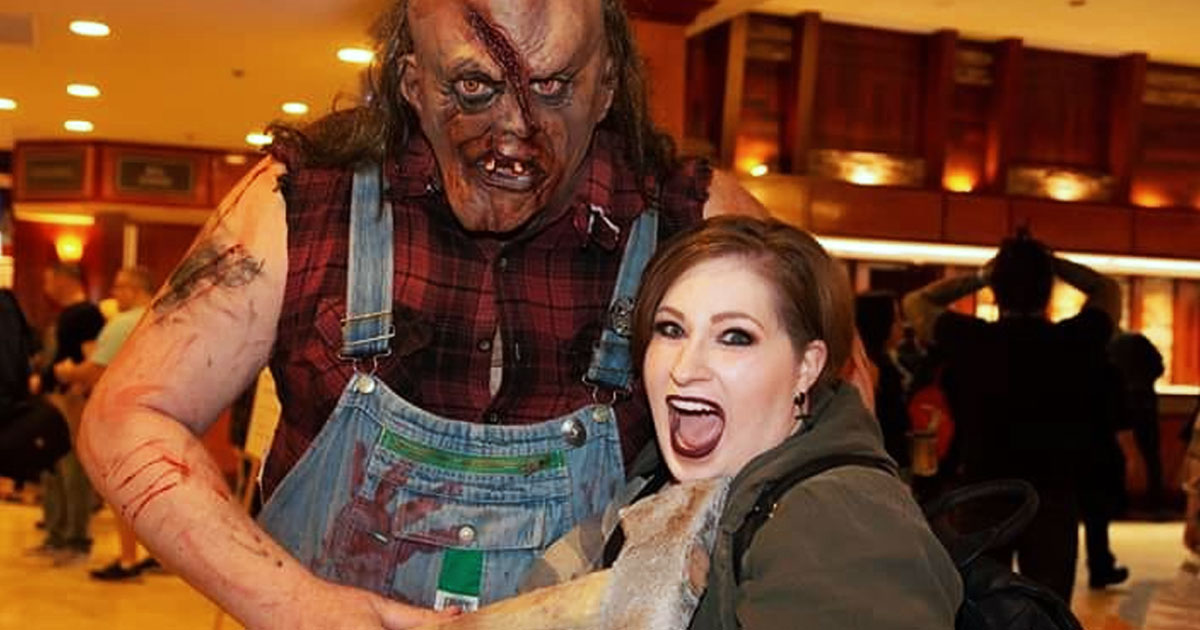 Photo Credit: Megan C Brooks
For many of us who celebrate fandom in general, convention season never fails to bring with it a holiday-like wave of excitement to crash against our rocky shores. Despite what madness may be spiraling out of control around me, I know that I can always rely on my personal version of a getaway with these events right around the corner.
While fan conventions of all types take place all over the world throughout the entirety of the year, for me this special time of year kicks off what has become an annual tradition for my pals and I with the first con of the year: Monster-Mania Con.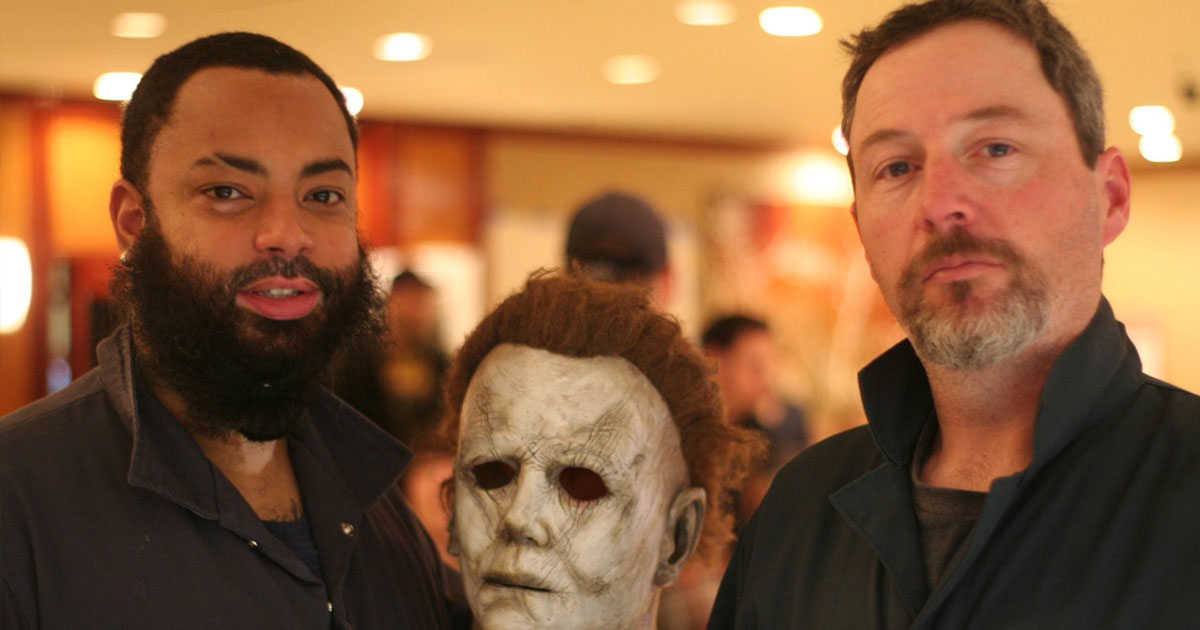 Photo Credit: Mike Petrucell
Taking place twice annually in Cherry Hill, New Jersey, and once a year in Hunt Valley, Maryland, Monster-Mania has become an event that is practically inexcusable to miss out on among my circle of friends. It has brought with it endless memories since I first attended back in 2004, after being handed a promotional flyer featuring Robert Englund's likeness (as Freddy Krueger).
I was immediately drawn in by the simple idea that this New Jersey native, living in a galaxy far, far away from the magical land of Hollywood, could have the opportunity to meet and perhaps shake the hand of the man responsible for haunting the nightmares of my youth. It quickly became evident that missing out on this opportunity was out of the question and so I assembled my closest brothers and sisters in horror. The rest is history, as they say.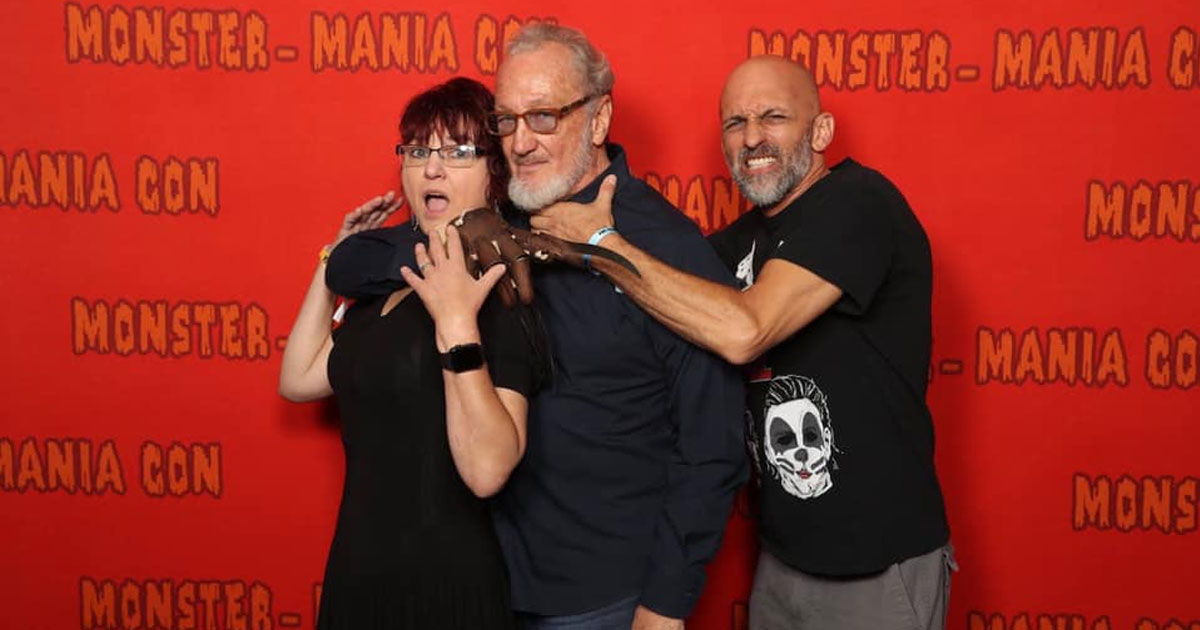 Photo Credit: DonnaJean Phillips
With convention season nearly in full bloom, the upcoming Monster-Mania event, put together by the Hagan family and taking place on March 13th through 15th, marks their 45th convention since they first opened up shop. Since then, the caliber of show that the "cast and crew" offer fans from all over the world has consistently exceeded expectations. From celebrity autograph/photograph appearances and Q&A discussion panels, to vendor merchandise as far as the eye can see and a round-the-clock party/hang-out atmosphere, Monster-Mania has a little something for everyone!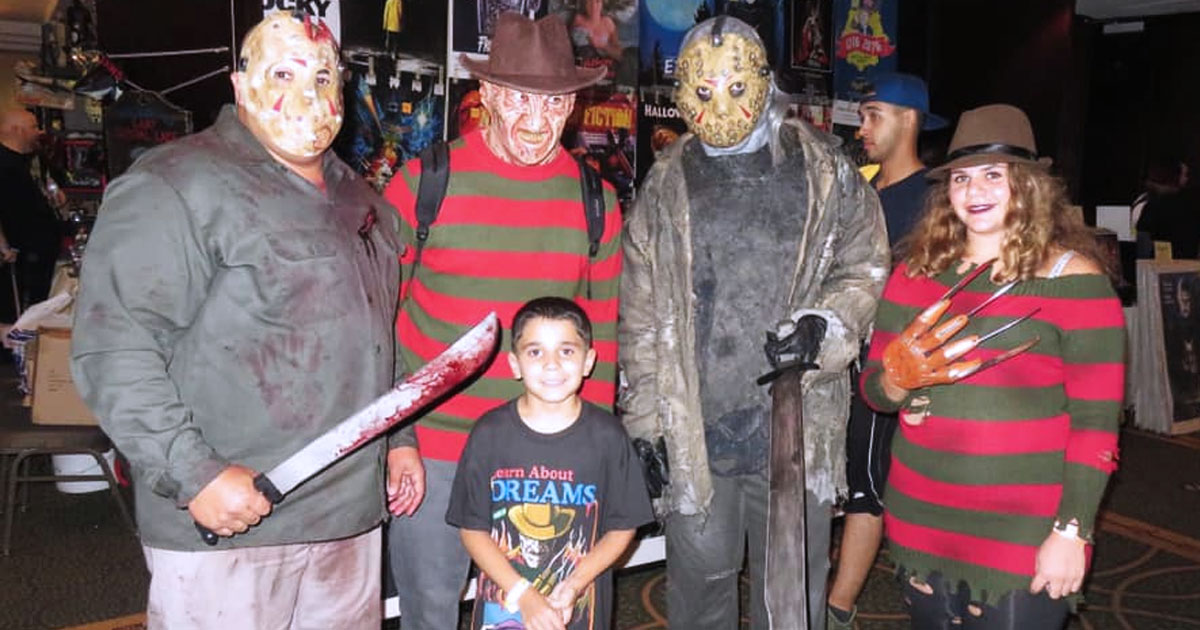 Photo Credit: Eddie Cabrera

Appearing at this convention are horror royalty such as:

[blockquote-0]

All celebrity guests will be on hand for both meet & greet and professionally-shot photograph opportunities in addition to select question and answer panel discussions (per the soon-to-be-released film and event schedule, of course). There will also be tribute panels held to honor the lives and careers of the late Sid Haig (3 from Hell, The Devil's Rejects) and Steve Dash (Friday the 13th Part 2, Friday the 13th: Vengeance).

[relatedArticle-0]

If there is one thing to be certain about out of all the happenings taking place throughout the weekend, your time will be filled with genuine moments (such as making Malcolm McDowell speechless over commissioned artwork from A Clockwork Orange or witnessing Godzilla film artist/designer Shinji Nishikawa draw his creation Biollante live in front of an audience), experiences you never dreamed of being a part of (a drunken elevator ride with Rowdy Roddy Piper or seeing Gary Busey in a bathrobe spill coffee all over the place and on himself in the lobby), and fascinating insight into many of the films we all hold so dearly (hearing Brad Dourif explain the psychology put into his Chucky performance or the grueling makeup process Robert Englund had to endure to bring Freddy to life). And those are just the tip of the iceberg.

Considering all of this and being surrounded by a quite rich, family-like community and atmosphere, it's difficult not to see these events like a home away from home when they come around. It's a tradition unlike any other, brought to life by our mutual love for the horror genre. Hatchet's Adam Green says it best when he brings up how unique our subculture is: "Romantic comedies don't have conventions."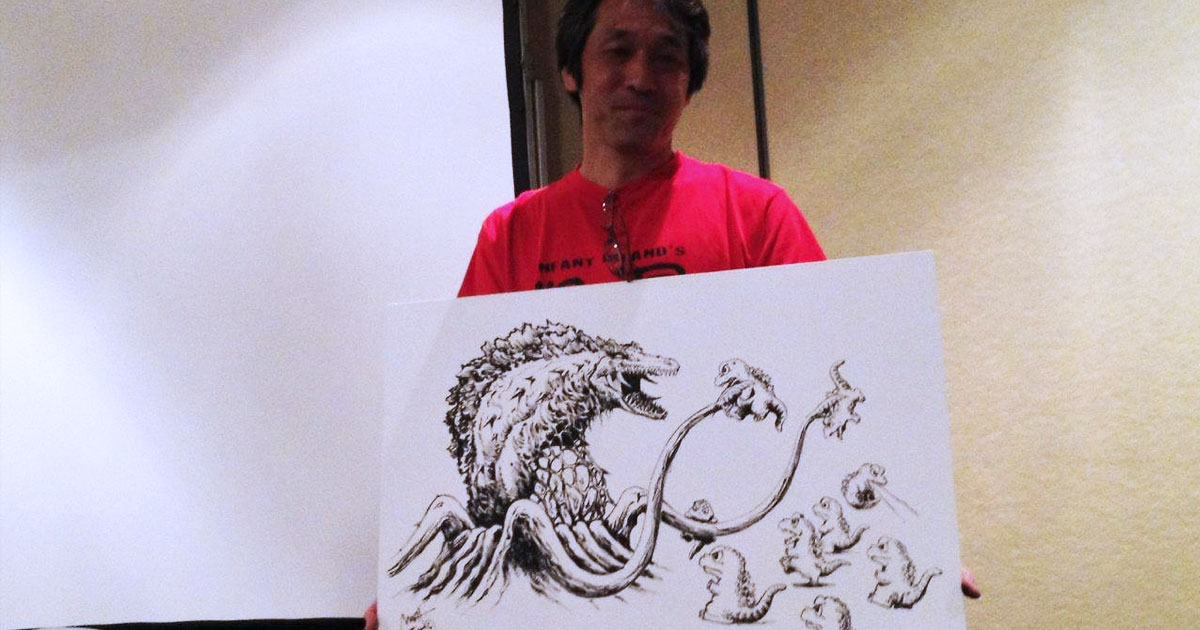 Photo Credit: Ray Morse
Although Monster-Mania is a mere example of the many upcoming local events hitting the Tri-state Area this year, rest assured these celebrations of our beloved horror community exist beyond my little corner of the world. If you ever had the urge to gather your peers for a weekend of geeking out in the name of escaping to what you are most passionate about, I feel you owe it to yourself to seek out your own type of Monster-Mania (or attend the real one for yourself). Create a new tradition and open your arms to the endless memories that lie ahead.
Before we wrap up, I would like to take a moment and extend my gratitude to each and every member of the Monster Mania Fans! Facebook group who answered my call for photos from past events and allowed me to use them here on the website. With your photo contributions, our readers can share in both our passion and some of the memories we created throughout our years of attending. So, on behalf of them, myself, and all of the Dead Entertainment staff, I show my humble appreciation for your gesture.
For our readers, we offer a glimpse at our awesome community via this killer convention gallery. Enjoy!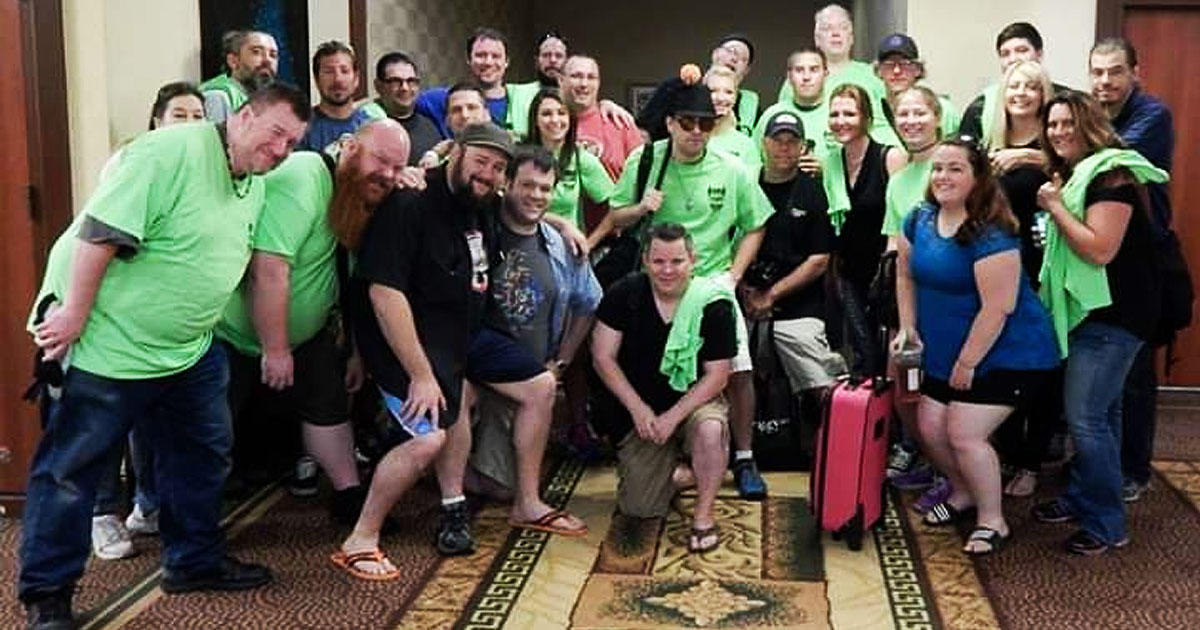 Photo Credit: Aaron Shugarts, Staff Conductor