The Original Child's Play Will Live on Through SYFY's Chucky Television Series
This project is finally a go at the network after being developed in spite of last year's film reimagining from MGM.
By Chris Morse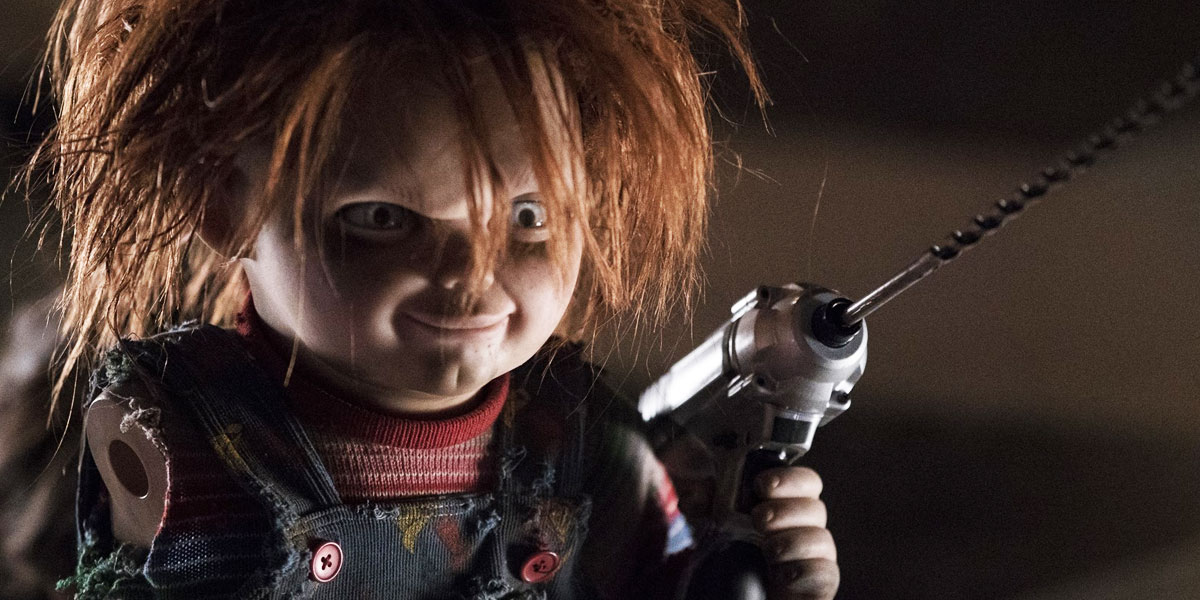 Child's Play—the film series, not to be confused with the 2019 reimagining of the same name—is a prime example of a property which was never in need of a major course correction receiving one anyway. Typically, there's no coming back from hitting the reset switch on a franchise but not so much in this case. While MGM fast-tracked a remake to maintain its rights, creator Don Mancini was undeterred and continued developing his idea for a television show, appropriately titled Chucky.
SYFY picked up the rights to this endeavor early last year, and original Chucky actor Brad Dourif was even on board, but nothing was certain until this past weekend when it was revealed that the show was given a series order by the network. And just like that, the original franchise and possibly even its full, unaltered timeline has been given a chance to live on in spite of MGM attempting to carve out a new, AI-inspired path for the killer doll concept.
Before the Buddi doll was a thing, there was Charles Lee Ray, a criminal on the verge of death who used a voodoo spell to transfer his soul into a Good Guy doll, ensuring he could live on and wreak plenty of havoc following his "death." Surprisingly, the franchise stayed on a relatively cohesive timeline from this point forward, even successfully navigating away from a handful of goofier sequels back to horror with Curse of Chucky and Cult of Chucky. In short, nothing about this series had gone too far to logically continue and there really was no need for a remake or reimagining, not that those behind the franchise even had a proper seat at the table to begin with.
It's worth pointing out that 2019's Child's Play wasn't exactly universally panned or anything like that, short of being shunned by horror fans who wanted to stick with Mancini's vision of the franchise, and rightfully so. Some would even argue the movie could have worked just fine had it been titled differently with some other alterations. The fact that it was named Child's Play, however, was the main sticking point about its existence, especially considering Mancini was not yet done with Chucky. It came off like a slap in the face to the filmmaker's ongoing efforts, but that's the nature of the business as they say.
Nonetheless, the Chucky TV series remained in development with Mancini, Channel Zero's Nick Antosca, and David Kirschner, a producer with long-time ties to the franchise dating back to the beginning, at the helm. SYFY's series order was the next big step that needed to happen and it really makes this official, finally. The original franchise will live on in a new format and all of the key pieces are in place to carry Chucky's horror legacy forward as it was intended.
Regarding the series itself, the story will see a vintage Chucky doll turn up at a yard sale in an idyllic American town, leading to a series of horrifying murders that expose the town's hypocrisies and secrets. Enemies and allies from Chucky's past will arrive, threatening to expose the truth behind the killings and his origins as a seemingly ordinary child who somehow became this notorious monster.
Mancini will serve as executive producer and showrunner, also writing the series and directing the first episode. Kirschner and Antosca will produce with Harley Peyton executive producing. There's no word yet on when we can expect this new take on Chucky to make its debut, but we have no doubt this is a project many horror fans are excited to see come to life. We know we are with a general feeling that all will soon be right in the world of Child's Play.