Dive Deeper into The Witcher with Official Timeline and Interactive Map
Netflix also released some key definitions you may need to get familiar with following the first season.
By Chris Morse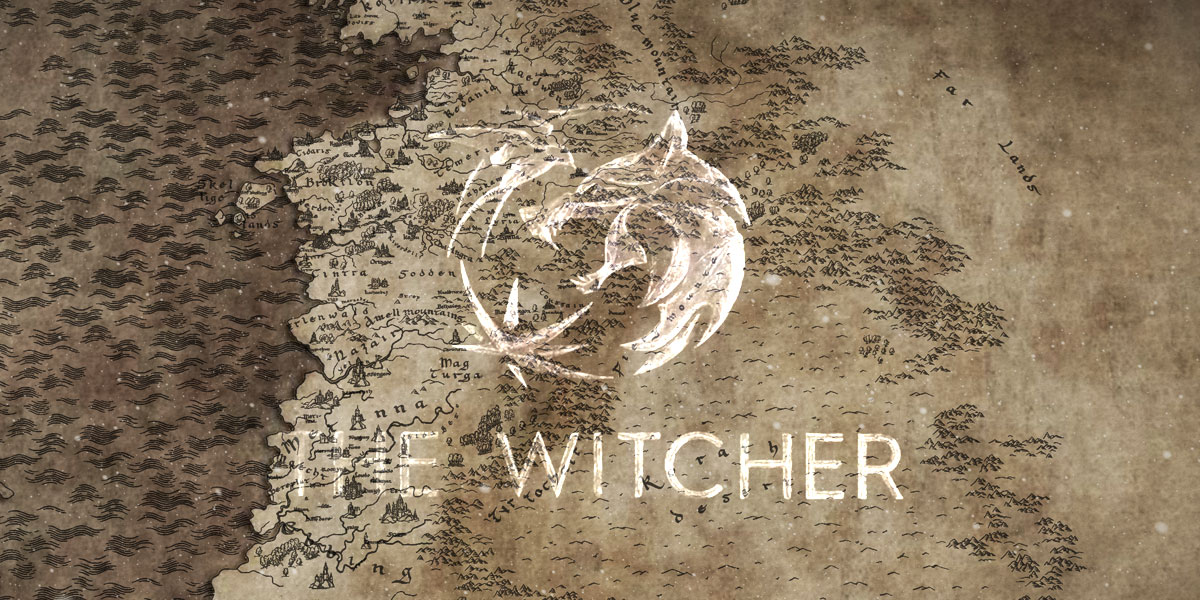 If you are one of the many viewers of Netflix's The Witcher who haven't previously delved into the Continent, be it through the books or hit video games, the first season of the television adaptation may have left you confused about a few things, and rightfully so. Even as somebody who adores the video games, I had to do a search or two to fully understand everything but that's all part of the fun, isn't it?
Fortunately for those who are confused by one or more parts of the show, be it the timeline or key definitions, Netflix has stepped in to offer some guidance and allow you to dig deeper than ever into this monster-filled world of humans, dwarves, and others. For starters, making sense of the events in the first season is a top priority. While I believe the writers did a great job bringing everything together by mid-season and the final climactic episodes, the newly-released character timeline does fill in a few gaps.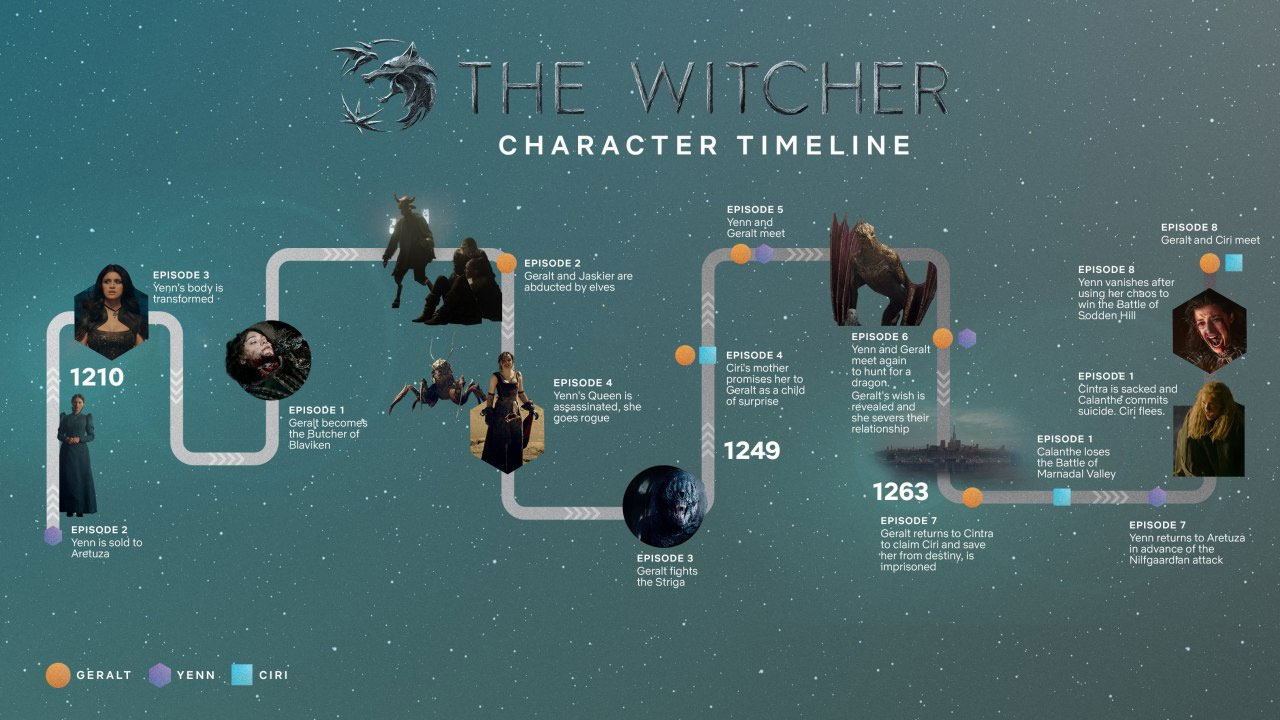 This timeline is a simple one, outlining key events from the episodes to help you have a better idea of what order they take place in. However, the streaming platform has taken this much further with a just-launched official website which consists of an interactive map and timeline showing significantly more about the world of The Witcher. From births and deaths to historical events, it's all here and this is a great spot to get absolutely immersed into the Continent while you wait for Season 2, which is due to air sometime in 2021. It's a long wait, but at least we have the games and books to hold us over too.
Thanks to this detailed map and timeline, fans have access to far more information than the series could have possibly touched upon so far. The books are jam-packed with details like what you can find here, but this certainly offers an idea of just how big this world is when you start taking a glance through key events, including what really matters the most...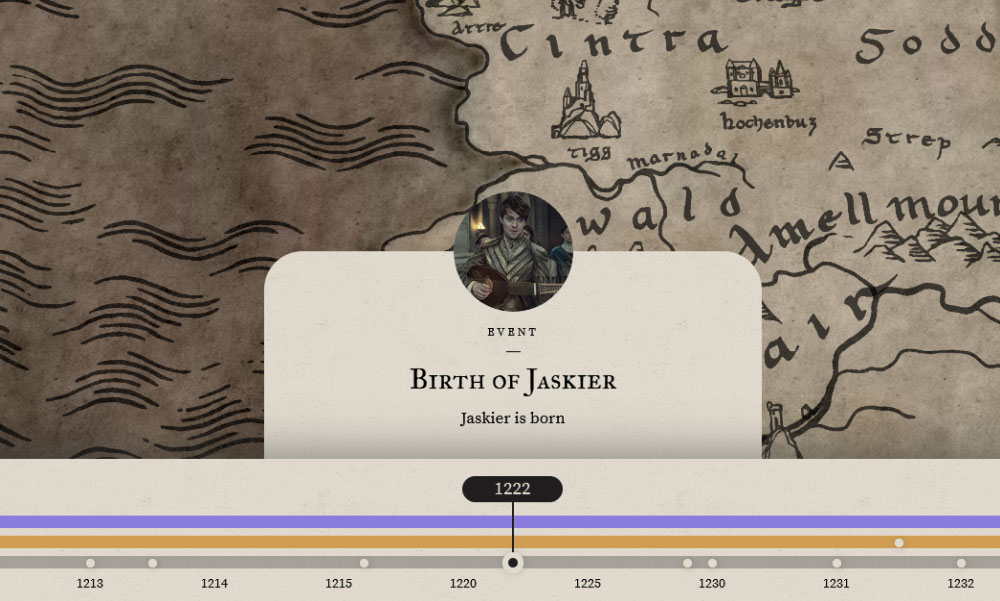 This site gives fans more than enough to sink their teeth into but still might leave some lingering questions regarding key definitions, such as the Law of Surprise and what exactly the Conjunction of the Spheres was. Fortunately, Netflix's geek-oriented NX account covered that by offering a quick terminology lesson to address a few points you may have been confused about.
Witcher: Monster hunters alchemically mutated to have heightened strength, speed, and senses. Witchers make their living as sellswords and monster hunters, though they often find themselves mistreated by fearful townsfolk.

The Trial of the Grasses: The extremely dangerous process by which young boys become Witchers. The process involves the alchemical infusion of magical herbs and chemicals and is often fatal.

Law of Surprise: A reward for one person who saves another's life in the form of "that which you have but do not know" or in other words, the first surprise good thing one receives upon their return from battle.

Child of Surprise: A child given as a reward in the Law of Surprise. Children of surprise are thought to be very important and deeply connected with destiny.

The Conjunction of the Spheres: A multiversal cataclysm that formed the world of The Witcher as we know it. It's the source of all the magic and monsters.

Elder Blood: The bloodline of Elven sorceress Lara Dorren. Elder blood contains a strong affinity for magic and is thought to play a large role in one's destiny.
There's always more to uncover than the above, but all of this information should be a good start for any budding fan of The Witcher. Assuming you want to take it a step further, there is always the books. Start with the two short story collections, The Last Wish and Sword of Destiny, before moving on to the main saga and then the more recent side story, Season of Storms. At that point, the student will have become the teacher and you will be the one filling in all your friends about what everything means. A worthy goal if we say so ourselves.
The first season of The Witcher is now streaming on Netflix and has already been renewed for a second, which will begin filming early next year for a 2021 release. Stay tuned for more coverage on the series right here on Dead Entertainment.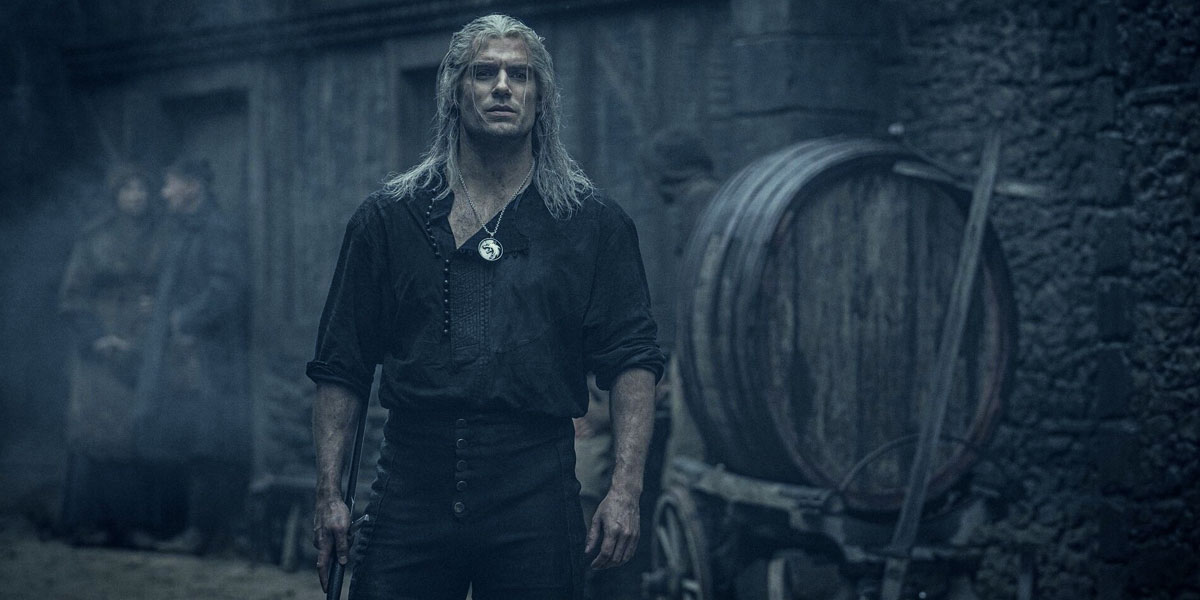 The Witcher Brings Fun and Destiny to a Grim Continent
Netflix's take on Andrzej Sapkowski's monster-hunting fantasy world has plenty of heart and humor.
Read More