Stranger Things Pinball is Now a Thing
Netflix partnered with Stern Pinball to make this nostalgic crossover happen.
By Chris Morse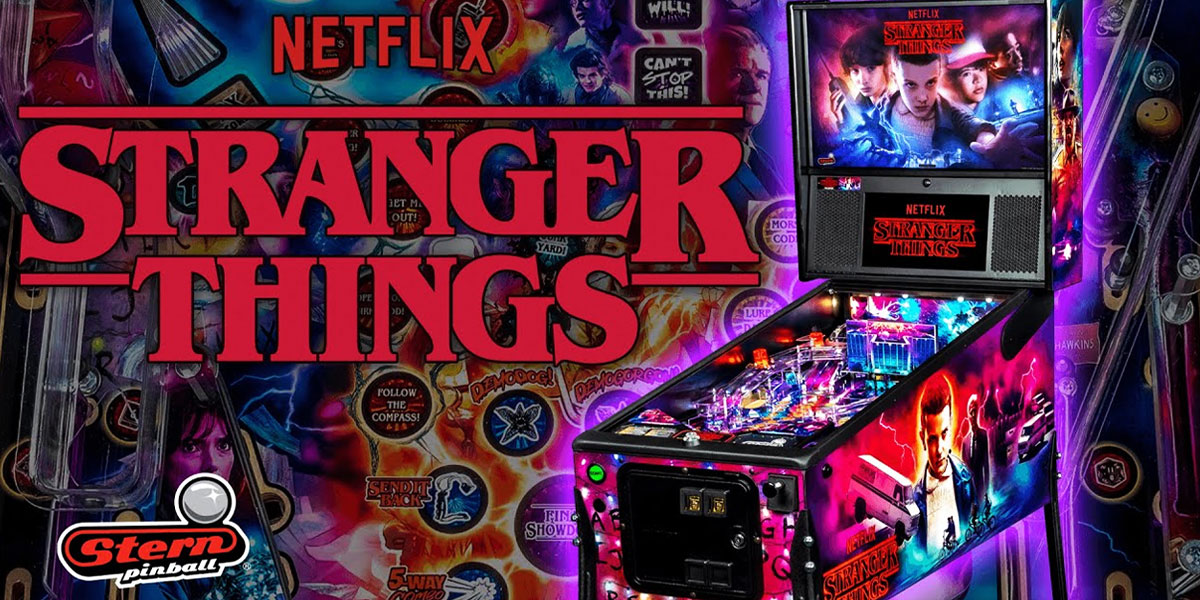 While we have all been busy eagerly awaiting the return of Netflix's nostalgia-driven Stranger Things series, the streaming platform has partnered with Stern Pinball to bring another taste of decades past back to life. Now available for ordering (if you have a bigger budget) and soon to be rolling out at arcades near you is the all-new Stranger Things Pinball.

Officially licensed and featuring the likeness of the show and its characters—not to mention the Demogorgon—this unit is a blast from the past in more ways than one. While pinball isn't the national craze it once was, there are still plenty of places where you can drop a quarter in and get a few games going, or play unlimited if you happen to be visiting a modern establishment. See below for the full details, images of the three models, and an official trailer.

[blockquote-0]

There's no word yet on when exactly we can expect Stranger Things 4 to arrive but with an early 2020 filming schedule that is said to run through August, we might not be able to reenter this world until late in the year or the following year in 2021, which is quite a long wait from now. We are hoping to see Hawkins again sooner rather than later, even if the show is expanding beyond the iconic town location in which the first three seasons took place.

Stranger Things is now streaming its third season, titled Stranger Things 3, on Netflix. As always, be sure to stay tuned for all of the latest updates on the show right here on Dead Entertainment.