Official Twitter Account Seemingly Confirms Maya Hawke's Robin is Returning for Stranger Things 4
It looks like the fan-favorite character will be making a comeback based on a now-deleted social media post.
By Chris Morse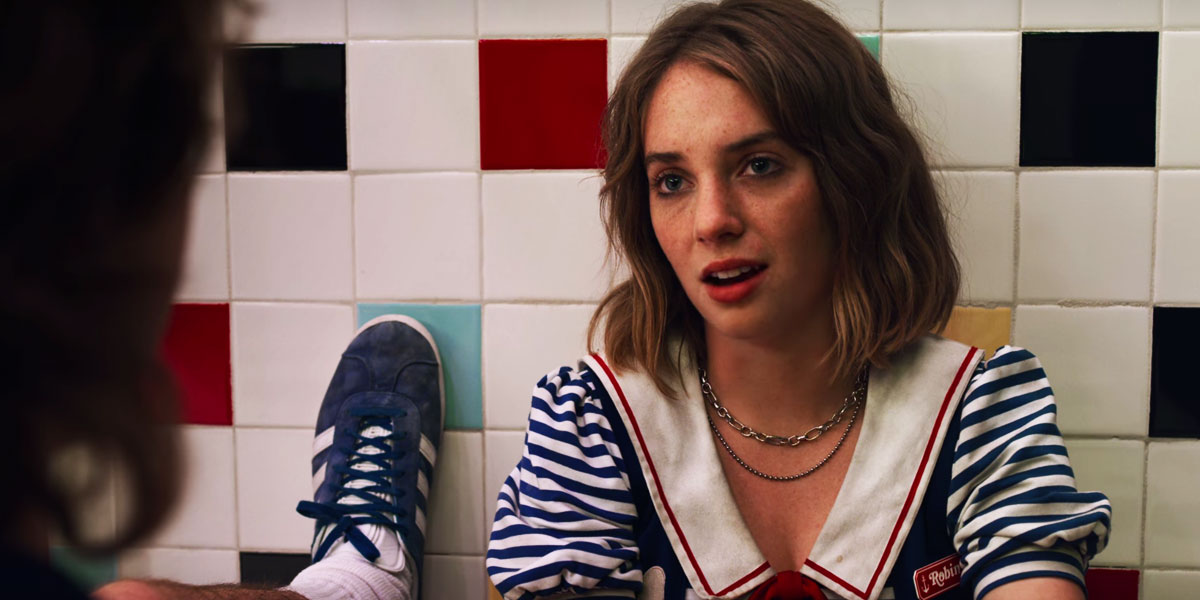 Alright then, keep your secrets, Netflix! In a now-deleted Twitter post, the official Stranger Things writer's room account @strangerwriters posted a bit of a tease regarding the status of Maya Hawke's Robin Buckley. While it's normally a safe bet that surviving characters will continue along for the ride, Robin was a standout in Season 3 and quickly became an absolute fan-favorite. That being said, any information on her return is good information as far as we're concerned.
As for the proof, we've included a screenshot of the post below. It mentions that the writers' favorite Robin line comes in Season 4 so fans will have to wait for the answer to that question. With the tweet now gone, it's sounds like that nugget of information wasn't supposed to be mentioned just yet. That makes sense considering the show is teasing a bit of a departure from Hawkins next season, but to what extent nobody is sure of. However, it looks like our favorite residents won't be left out of the fun.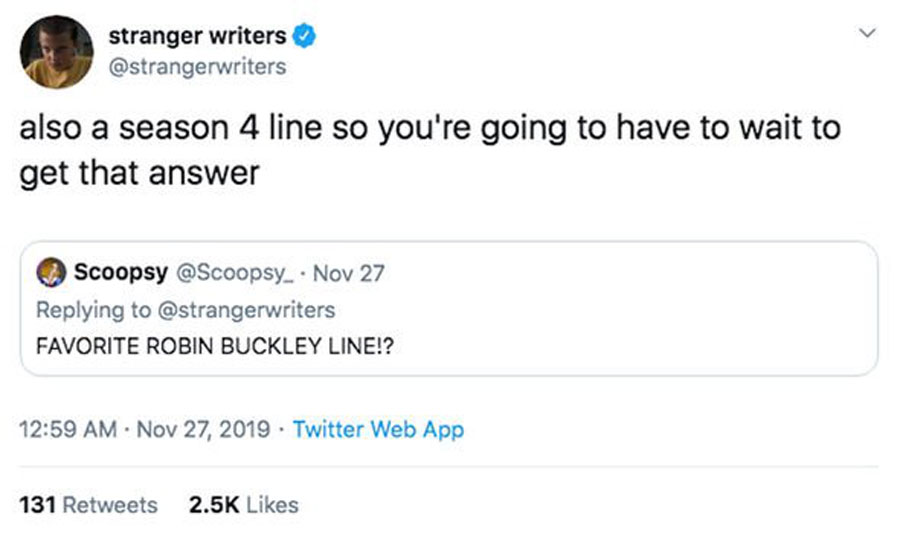 There's no word yet on when exactly we can expect Stranger Things 4 to arrive but with an early 2020 filming schedule that is said to run through August, we might not be able to reenter this world until late in the year or the following year in 2021, which is quite a long wait from now. We are hoping to see Hawkins again sooner rather than later, even if the show is expanding beyond the iconic town location in which the first three seasons took place.
Stranger Things is now streaming its third season, titled Stranger Things 3, on Netflix. As always, be sure to stay tuned for all of the latest updates on the show right here on Dead Entertainment.