Earlier Diablo IV Leak Proves Accurate, Hints at Release Window and Unannounced Classes
The game may be slated to arrive late 2020 or early 2021, at least for now.
By Chris Morse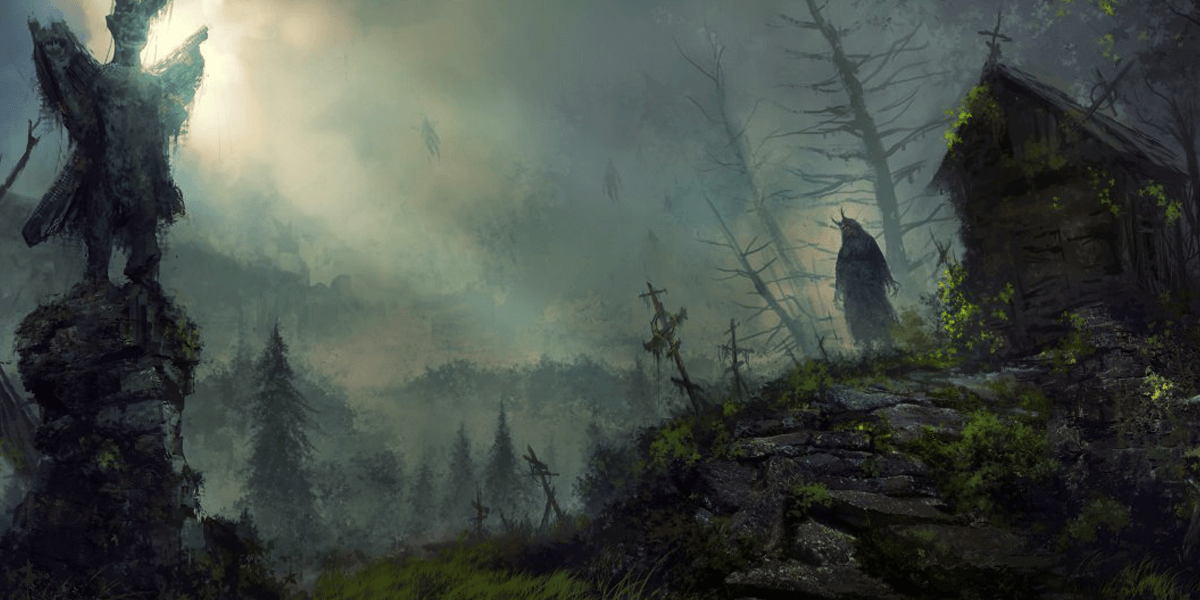 As is the norm leading up to the expected announcements of Blizzard titles, there are always a frenzy of so-called advance leaks, mostly fan-made and some more comprehensive than others, but it isn't often we can look back at one four months later and see just how accurate it was. That is proving to be the case for Diablo IV, with an old Reddit thread full of leaks resurfacing and aging very, very well.
Many of the details discussed in the post turned out to be true following the title's BlizzCon reveal and any minor inaccuracies could be chalked up to the malleability of game development as a whole, with plans often changing as time goes on. There are, however, a few notable tidbits in here not officially revealed yet, such as the expected release window for the game.
While the official panels at BlizzCon reiterated that Diablo IV is not coming soon, it looks like the internal target is somewhere around late 2020 or early 2021, which would make plenty of sense given fans are preparing to wait at least a year while expecting an even longer wait. Of course, this is subject to change and delays could potentially push that release window much further out, but there are many factors in play and Blizzard is not eager to share its plans with the outside world just yet.
Our earlier coverage regarding the upcoming title's reveal touched upon many of the same points as this leak thread did four months ahead of time, including the fact that the game is open world in nature and will feature five classes with three being revealed so far (Barbarian, Sorceress, and Druid).
Interestingly, the leak mentions the other two classes being Paladin and Amazon, which were also present in Diablo II, a game that appears to be heavily influencing the direction of this one. That being said, those should be the two still-unannounced classes and we can expect Necromancers to be added to the game at some point as a post-launch content addition.
On the off chance this leak thread is removed from Reddit, we are including the full text of it here in this article so you can compare and contrast the details on your own. Have a look below.
Hello Heroes of Sanctuary,

I am one of the 1st people who have seen Diablo IV behind closed doors and I know many are eagerly waiting for the details and goodies on what's the next big thing in the Diablo universe/franchise. Obviously I cannot give away my credentials or who I am other than the fact that Diablo IV was finally showcased to some of the employees at Blizzard. Take this for what it is, I don't care if you believe it or not as I have really nothing to gain from this. With that being said - this is what Diablo IV and what will be happening in the near future.

Official Title - Diablo IV (No sub title)
Camera View and Genre - Isometric MMOARPG
No Load Times (except loading in the game for the first time or logging in and out)
New sophisticated Engine with a ton of improvements over Diablo III and new functionalities for new gameplay systems and visual design
Made for consoles in mind from the get go
Art Style is VERY dark, gory/bloody and gritty - think Diablo II days mixed with Dark Souls and Bloodborne but much more modernized obviously. The new engine is able to create atmospheric visuals and dark tones that immerse the players. Picture the world of Sanctuary as if it was in the Dark Souls or Bloodborne universe. Super dark and gothic.
Blizzard are happy with the many systems and improvements they've made over the course of Diablo III: Reaper of Souls such as the Kunai Cube, Wardrobe loadouts, Seasonal Journeys, Rifts/G-Rifts and so on.
Blizzard learned a lot from their Diablo III and Reaper of Souls mistakes/lessons and used the feedback to create and design new and improved systems for Diablo IV
Music is going to harken back to Diablo I and Diablo II. It will feel very very familiar to the old-school Diablo fans but also have its own unique twist to it and sound that is catered specifically to Diablo IV
Blizzard will be treating Diablo IV as a reboot of the franchise. Those who wanted a Diablo II Remake and a brand new Diablo game will be pleased. Basically, it's a combination of both made for the modern era. Best way to think of this is the latest God of War that was released in April for the PlayStation 4 in 2018.
Diablo II Remake/Remaster was planned, but they later realized that it would be much better to give the franchise a complete reset and put majority of the fans requests into 1 giant package.
The demo we've seen lasted about 20 to 30 minutes. I am not sure if this is the same demo they will be using for Blizzcon later this year or if they have a new one in the works specifically created for the fans and press too see.
The demo showcased core elements of Diablo IV such as the Loot, Barbarian Class (a bit of Druid as well), Combat and the most interesting (in my opinion) how it all comes together as an isometric MMO and blends in with a brand new eco-system and creates a next-generation Diablo experience
The world of Sanctuary is MUCH MUCH MUCH larger than before due to the game going the MMO route. The space is necessary to accommodate the players.
A server will hold around 100 or so people at a time as of now.
Tristram will be one of the Hub cities in the game. (This was one the one we saw in the demo) Blizzard has stated there are more hub-cities, but did not show or told us what they are.
You can trade items in the game with other players such as gold, basic crafting materials (special crafting materials are soulbound and cannot be sold) and any kind of loot ranging from grey quality and all the way up to rare yellows. Blizzard is not sure yet what to do with Legendary items/weapons yet and if they should be tradeable or not as far as the game's economy goes due to competitive fairness and end-game systems that have a lot of functionalities with the legendary loot.
The class that was showcased in great detail to the employees was a Barbarian- signature moves such as whirlwind return and many other favorite skills. Druid was also part of the demo, but for extremely short time and only used as an example for their new combo combat system.
Combat system will have combos. You will be able to use a combination of skills in succession to do more damage or create larger area of effect attacks. As a Barbarian you can chain pull into an enemy and then jump over them and then you have a choice of either throwing them into another demon or grabbing them and then pummeling them into the ground with your bare hands or simply stunning the target and then use an execution move to chop their head off. You can ONLY do execution moves when the enemy is near death.
The demo showed how a druid player can use the combo system. In the clip the player was able to morph into different animal forms (including wolf and bear) during mid-combat flawlessly without any weird transitions or awkward attack animations using different sets of moves and skills from each of the forms in a matter of seconds. It looked very impressive.
The combo system was created to evolve combat for the Diablo franchise. Blizzard wanted to make sure that if they're going dark and gritty, the combat had to be dark and gritty as well.
Paladin, Barbarian, Sorcerer, Amazon and Druid are planned for launch with more coming later. Blizzard wants people to feel like this is Diablo II all over again but in a completely new era of the franchise. Blizzard were also debating whether to include the Druid or Necromancer class at launch of Diablo IV. Blizzard decided put the Druid for launch of Diablo IV and Necromancer for later, since the Necromancer was released already for Diablo III.
Crafting will return in Diablo IV and will be a very important system and part of the entire game and its economy. If you enjoy crafting in MMOs or in games in general then you are in for a treat according to Blizzard.
Blizzard is well aware of games such as Path of Exile, Grim Dawn and Wolcen and their current skill systems. As a matter of fact, they have a whole special team dedicated to playing those games extensively for research and game development purposes. Blizzard are creating something new unique of their own for Diablo IV as far as character progression goes and yes stat allocations are back as well.
No word on PvP yet or anything of that sort. However, Blizzard did say that since they're going the MMO route, the PvP factor is kind of important to a lot of players. Although, right now they're strongly focusing on creating a fantastic PvE Diablo experience. They do not want to promise anything in regards to PvP ever since with what happened to PvP in Diablo III only to later disappoint the fans. PvP is something that will be looked at in the future once the game is in a stable place and the playerbase is happy.
Diablo IV will be the new era for Diablo and will be a game as a service. New free content patches will come out that will add quality of life changes, new additions, items and so on. Paid expansions are also possible, but right now its still undecided and Blizzard won't know until the game is launched and until they see if its successful or not. They do not want to announce anything that's regarding to paid content until they are 100% sure of their plans and what they will be adding next post-launch.
Right now the goal is to get the game ready playable demo for Blizzcon's 2019 and of course all the marketing material as well. After that, it will be preparing for the beta in 2020 and then the release.
Release is being debated between late 2020 or early 2021 depending on how things go, but as of now it seems early 2021 is more likely. Will be coming to PC PlayStation 5 and Project Scarlett.
Expect more updates on Diablo IV ahead as development on the sequel continues. Stay tuned to Dead Entertainment for all of the latest news and information!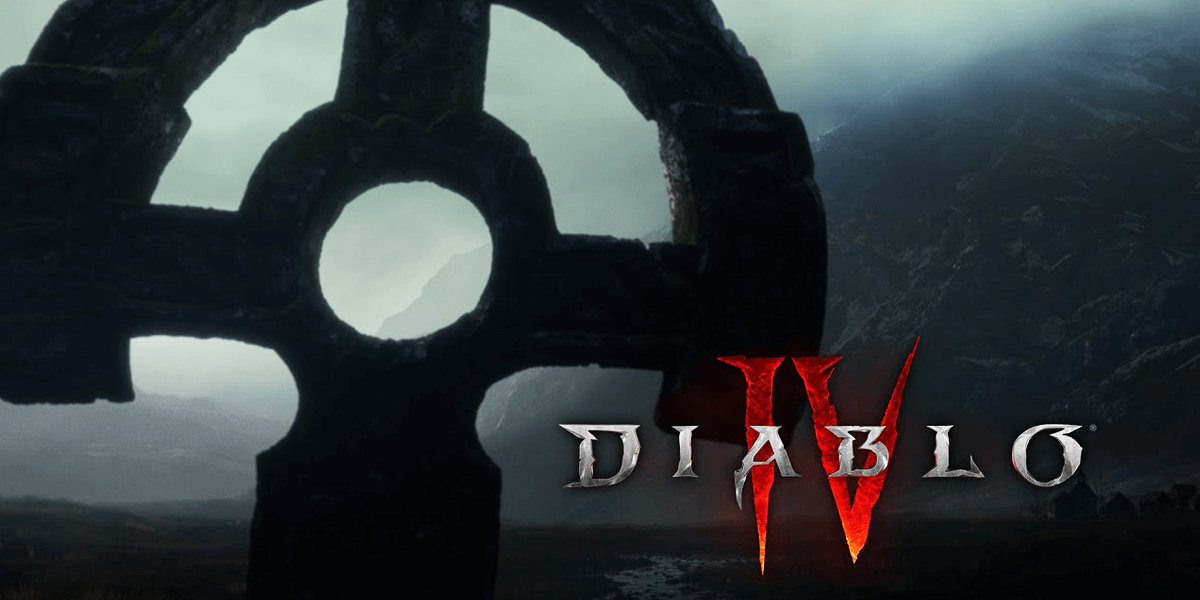 BlizzCon 2019: Diablo IV Revealed in Stunning, Bloody Cinematic Trailer
The franchise is returning to its dark and brutal roots with this new title, which also received its very first gameplay footage and details today.
Read More