BlizzCon 2019: Diablo IV Revealed in Stunning, Bloody Cinematic Trailer
The franchise is returning to its dark and brutal roots with this new title, which also received its very first gameplay footage and details today.
By Chris Morse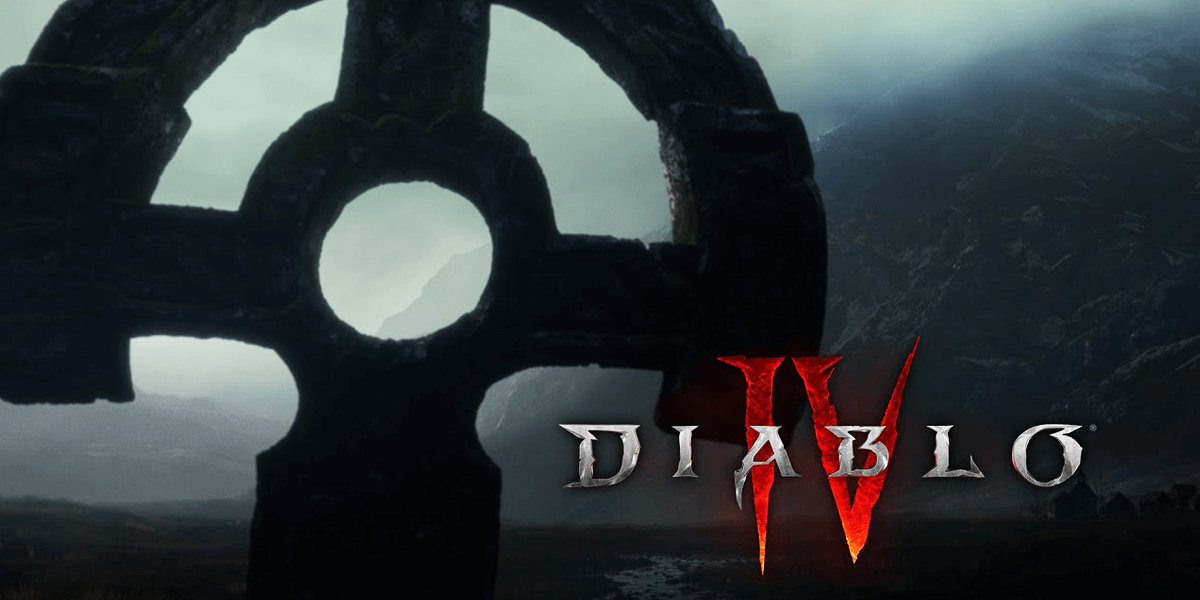 It's been a solid year of speculation and angst over when the next mainline installment of Blizzard's Diablo franchise might arrive, but the new game was at long last revealed at this year's BlizzCon. Although this process wasn't without its leaks and hints trickling out over the last week or two, it all feels worth it now that this has been made official. Diablo IV is on the way and it looks damn good.
The event's opening ceremony kicked off with the game's cinematic reveal, which was all around stunning as we have come to expect from the Blizzard art team, and last year's mobile game woes suddenly became a thing of the past. The trailer started slow but it was clear from the get-go we were looking at the hellish world of Diablo as the footage unfolded.
Soon, all was revealed and fans extended a warm welcome to the daughter of hatred and creator of Sanctuary herself, Lilith, who will be the driving presence in this new game. Give the cinematic trailer a watch for yourself below and prepare to be wowed.
Blizzard says this story will take place a few decades after the events of Reaper of Souls, which left behind a vacuum of power set to be filled by some ambitious entity and Lilith looks to be taking advantage of that. The presentation outlined a return to the roots of the franchise, teasing a darker, grittier, and bloodier style that was more prevalent in the first two titles.
The event also gave fans in attendance and on stream their first look at Diablo IV's gameplay, which will include five classes to begin with. The three revealed so far are Barbarian, Sorceress, and Druid. It's unknown at this time how any new class additions will be staggered out over certain lengths of time as with Diablo III, but it's safe to assume there will be plenty of content added post-launch to keep the game relevant for a long time. For now, however, take a look at the official gameplay trailer below.
The follow-up panel revealed more information on this front, introducing a more open-world style with five distinct regions that include hundreds of dungeons and legendaries. Classes are more fleshed out with their own unique systems and character customization is going to be much bigger than Diablo III players are used to with talent trees, skill ranks, and rune wards to choose.
Players will even be able to use mounts to travel throughout the world, complete with gear, dismount abilities, and their own customization. A bigger world also means social hubs in major cities, an emphasis on trading loot, opt-in PvP, and more. Of course, you will be able to complete the story and take part in the endgame solo as well, but there will be World Events that require a group in a similar vein to raiding.
We expect more details will follow in the months ahead, but what we do know is that the title will release on PC, PlayStation 4, and Xbox One to begin with. Although there's no word on a Nintendo Switch version just yet, it's bound to happen somewhere down the road. As for a release date, Blizzard stated that it is "not coming soon" during the event so fans will have to hang tight as development continues.
Expect more updates on Diablo IV ahead. BlizzCon attendees in Anaheim will be able to get some early playtime in and see it all for themselves. Stay tuned to Dead Entertainment for all the latest!