Resident Evil Arrives in Monster Hunter World: Iceborne, Official Crossover Details Revealed
The online RPG is offering its players a little taste of survival horror.
By Chris Morse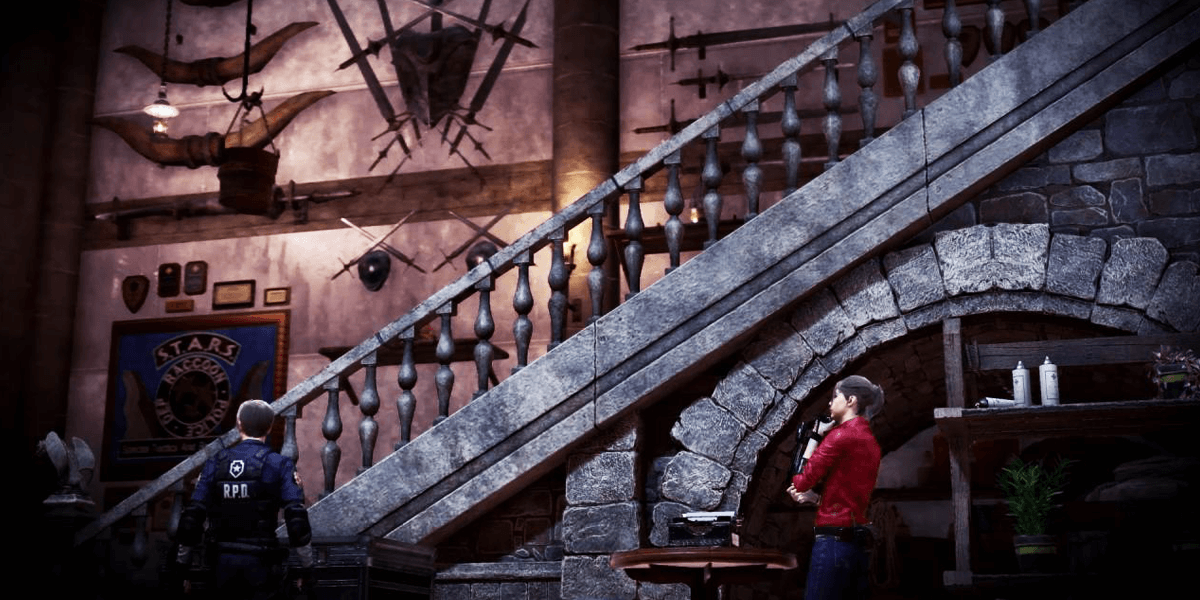 You may recall last month's truly bizarre teaser for a then-upcoming crossover between Resident Evil and Monster Hunter: World. As the update goes live today, Capcom has officially detailed what exactly players have to look forward to now that the world of survival horror has clashed with this game's world of costumes, crafting, and hunting monsters.
Available today for all Iceborne players are a slew of Resident Evil 2 remake themed unlockables, including new materials that can be used to craft Leon and Claire layered armor sets. There will also be three Raccoon City pendants (one being an Umbrella logo) that can be used to add a little survival horror flair to your favorite weapons.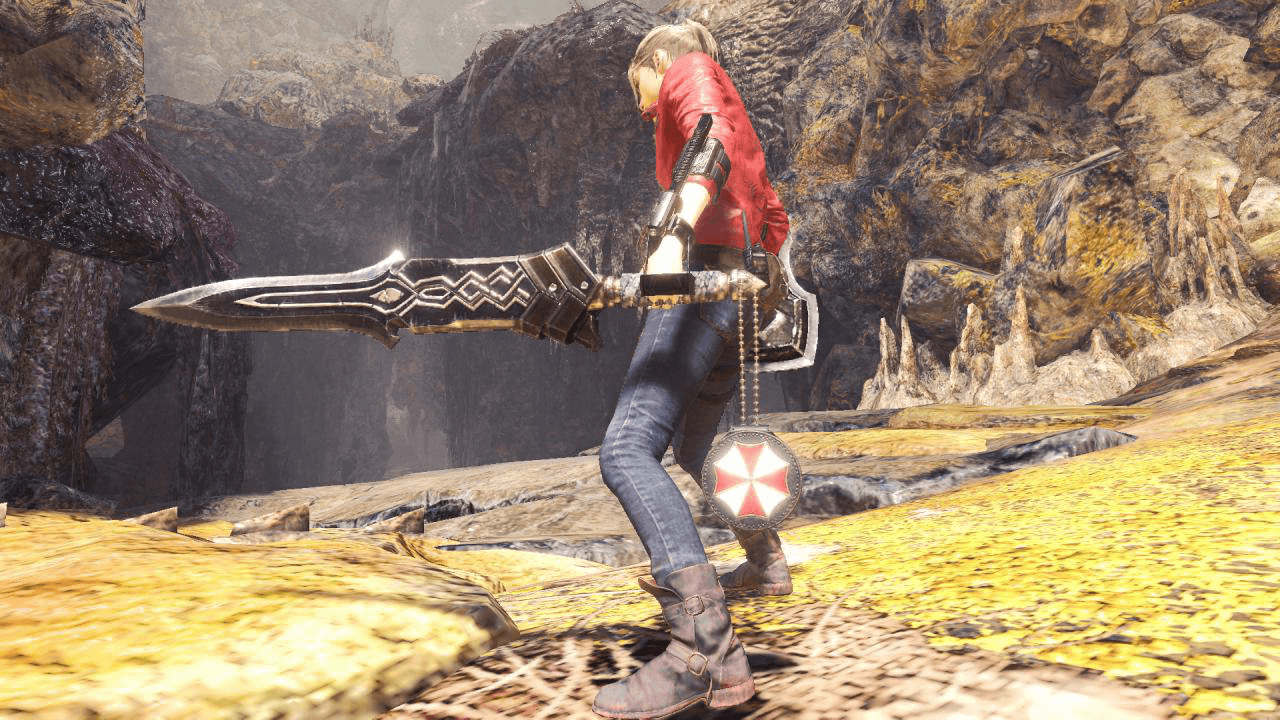 A number of other cosmetic features are also included with this update. Two new zombie-related gestures have been added as well as a variety of themed decorations for Your Room, which has been sorely missing its very own classic Resident Evil typewriter and item box. The best part is that both of those features work exactly how you would expect them to.
Last but not least is Mr. X himself, the Tyrant. This infamous villain has been included by way of "The Handler's Terrifying Tyrant" paid DLC costume, transforming the character into its likeness, trenchcoat and all. When donning this costume, the Tyrant can go out on quests, do some cooking at camp, and even appear in cutscenes, making for some delightful adventuring moments.
The Resident Evil crossover update for Monster Hunter World: Iceborne is live today as of 4 PM Pacific Time. Are you ready to re-enter the world of survival horror in an all-new way?