Adam Green's ArieScope Pictures Reveals Poster for the Fourth Annual Yorkiethon
The marathon will run from December 6th through 8th and will benefit Save A Yorkie Rescue.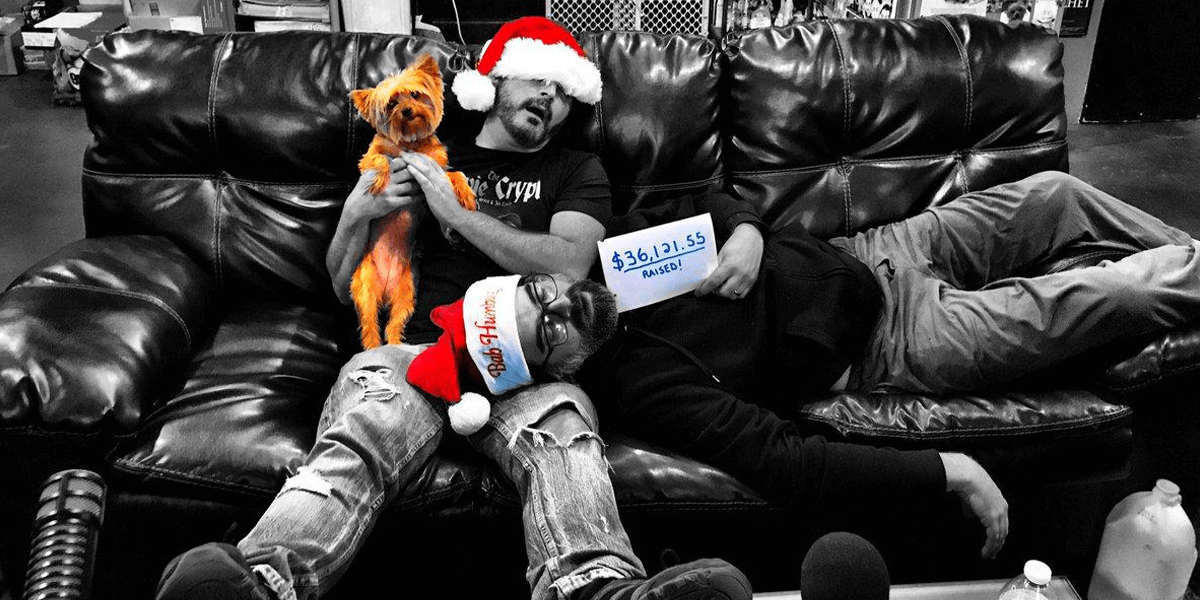 Update 11/19: The event has been pushed back one week, so we've added the new dates below as well as the updated poster. All other details remain the same!

ArieScope Pictures has released the official poster for this year's 48-hour live broadcast to benefit the Save A Yorkie Rescue. Introducing Adam Green's Yorkiethon 4!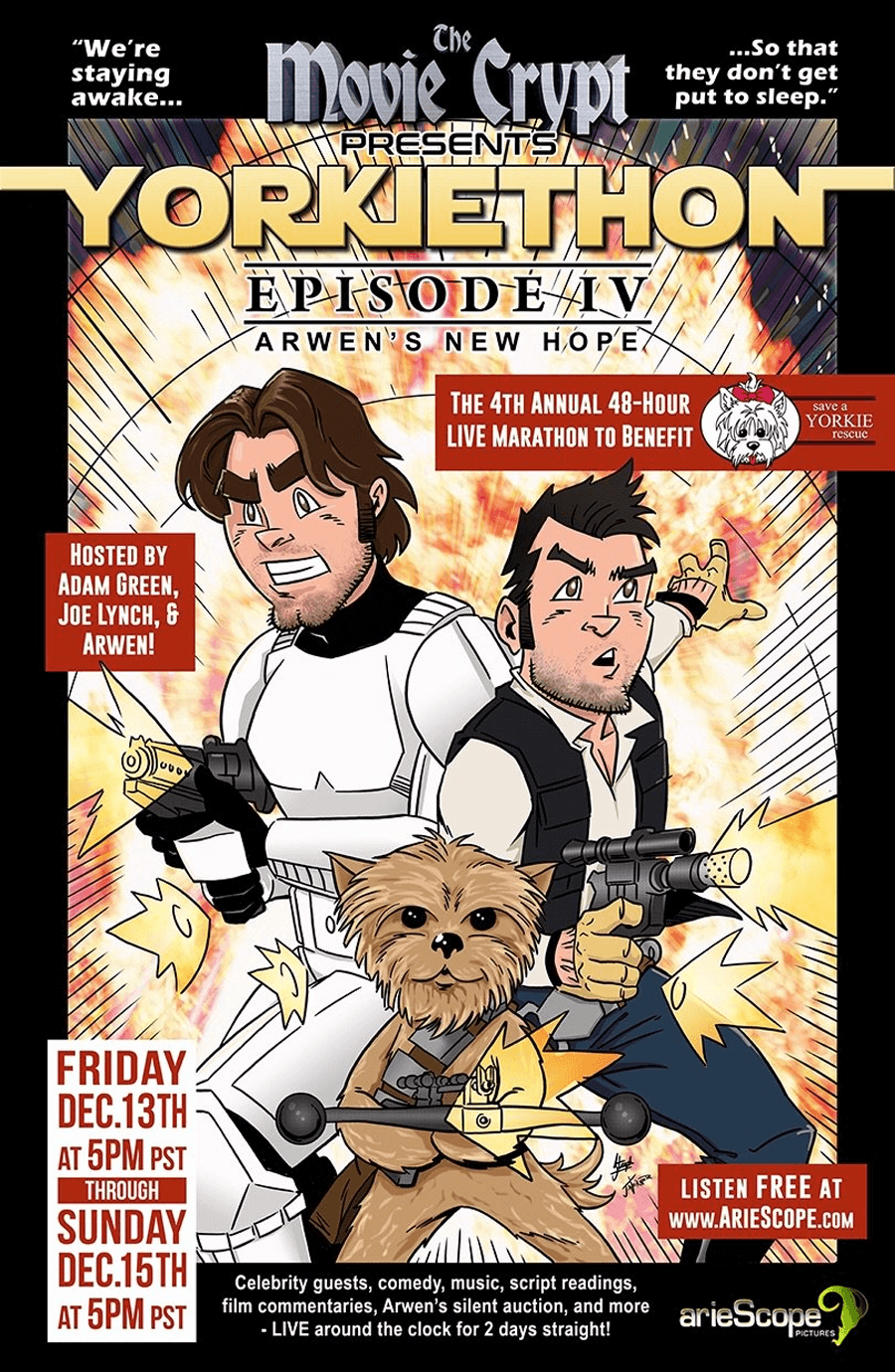 The 11x17 poster will be available for purchase over the weekend, autographed by hosts Adam Green, Joe Lynch, and Arwen. One full-sized theatrical poster will contain autographs from every guest who drops in over the weekend, which will be auctioned off with all proceeds going to the charity, Save A Yorkie Rescue. To date, Yorkiethon has raised $75,000.00 for the cause.
The charity broadcast is in its fourth year. For 48 continuous hours, The Movie Crypt hosts Adam Green and Joe Lynch stay awake live on air to raise money for the Save A Yorkie rescue. Joining them as always is Green's beloved Yorkie, Arwen, who has become a celebrity herself. The marathon kicks off on Friday, December 13th at 5 PM Pacific and runs continuously until 5 PM on Sunday, December 15th.
Yorkiethon promises celebrity guests, musical performances, script readings, live movie commentary, and plenty more, including Arwen's silent auction. Exclusive items are donated and listeners have a chance to bid on them, though some you will be able to purchase outright. Items may range from autographed donated memorabilia to dates with the three hosts. That's right, you can hang with Arwen (plus Joe and Adam) at the ArieScope headquarters.
While the special guests are kept secret until that weekend, past guests include those who have appeared in Green's films, such as Kane Hodder, Felissa Rose, and Tiffany Shepis. It's safe to say this year's will be just as great with all proceeds going to a charity very dear to Adam's heart.
You will be able to listen (and view at select times) the whole weekend over at ArieScope.com, where links will be available to donate money and bid on items in the silent auction.
Save a Yorkie Rescue is a non-profit volunteer rescue for abandoned and abused Yorkies. They provide foster and medical care. The organization was established in 2002 and has since saved over 2,500 animals. Learn more about the rescue here.
Be sure to stay tuned to ArieScope.com for upcoming details about the marathon.