Shudder Touts Record-Breaking Performance of Creepshow
Without giving away too many exact numbers, the streaming platform makes it abundantly clear this is one of its most popular offerings.
By Chris Morse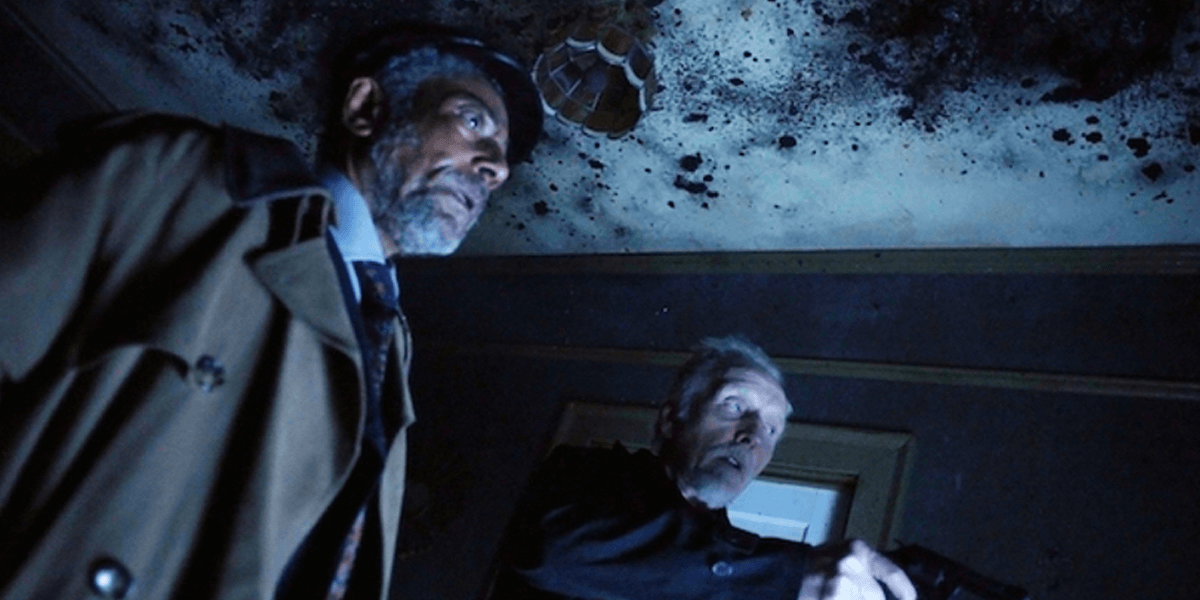 Shudder's Creepshow is off to a very strong start, according to the latest numbers shared by parent network AMC. As reported by Deadline, the streaming platform has released a few of the series' record-breaking metrics that tout just how well it is doing. For starters, 54% of all subscribers have viewed at least one episode of the show, which is rather impressive for viewership on any platform.
The debut episode of Creepshow broke records in its own right as well, boasting more minutes streamed during its opening weekend than any other title it currently has or has ever had. In fact, its total minutes add up to almost as much as the next three highest opening weekends combined, which are Hell House LLC III: Lake of Fire, Mandy, and Summer of '84.
On top of that, the first week of this series set a platform record for total minutes streaming and is also responsible for bringing in record amounts of new members, although specific numbers have not been detailed at this time. Either way, fans are loving the series as much as critics are and Shudder is no doubt enjoying this success too. By all counts, this show has been a huge success so far, which spells good news for the prospect of more seasons down the line.
Twelve segments in total make up the Creepshow series' six-episode debut season. The cast includes names such as Tobin Bell (Saw), Adrienne Barbeau (Creepshow film), and Giancarlo Esposito (Breaking Bad), who all appear in a segment based on Stephen King's 1973 short story, Gray Matter, which was eventually released as part of his 1978 collection, Night Shift. Jeffrey Combs (Re-Animator), Big Boi (of OutKast), King Cudi, Bruce Davison (X-Men franchise), and DJ Qualls (The Man in the High Castle) also star in episodes this season.
Other stories being adapted for the Shudder series are Times is Tough in Musky Holler, directed by John Harrison with a screenplay from John Skipp and Dori Miller, Lydia Layne's Better Half, written by Harrison and directed by Roxanne Benjamin, and, finally, Skincrawlers, with Benjamin this time directing a screenplay by Paul Dini and Stephen Langford.
Additional tales include Joe Hill's By the Silver Water of Lake Champlain, Bird Box author Josh Malerman's House of the Head, Joe R. Lansdale, Kasey Lansdale and Keith Lansdale's The Companion, Christopher Buehlman's The Man in the Suitcase, Bruce Jones's All Hallows Eve, John Esposito's Night of the Paw, Rob Schrab's Bad Wolf Down, and an original story called The Finger, which is written by David J. Schow and directed by The Walking Dead executive producer Greg Nicotero.
Nicotero serves in a similar role for this series, also taking on overall showrunner duties. Much like his time on the AMC zombie drama, he will be behind the camera in the director's chair as well.
The first season of Shudder's Creepshow is currently ongoing with two more episodes to go. Stay tuned to Dead Entertainment for all the latest news and updates on the series ahead.