Read the Fine Print on Blue Underground's The House by the Cemetery 4K Blu-ray
The retailer has unpacked all of the included special features for this upcoming release.
By Jay Gervais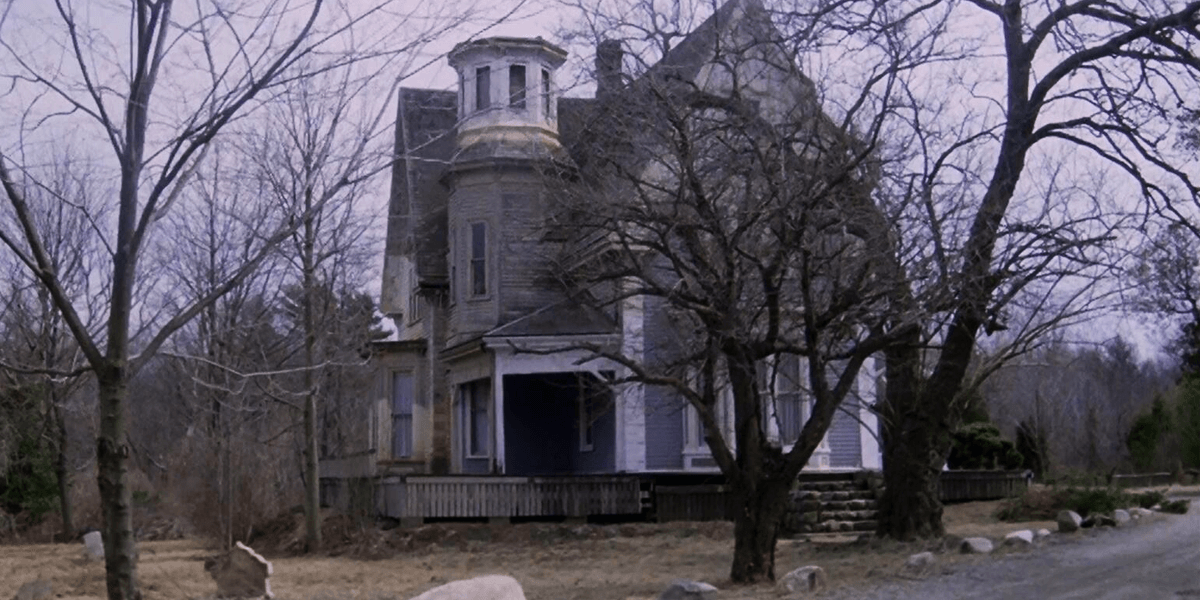 Earlier today, the folks over at Blue Underground unleashed all the details on their upcoming The House by the Cemetery 4K Blu-ray release, which is expected to drop next year on January 21st, 2020. The film was directed way back in 1981 by The Godfather of Gore, Lucio Fulci. Have a look below for all the details regarding this release.
WORLD PREMIERE! New 4K Restoration from the uncensored original camera negative
Exclusive Limited Collector's Edition includes 2 Blu-rays, Soundtrack CD, collectible booklet, reversible sleeve, and 3D lenticular slipcover (First Pressing Only)
Audio: English (5.1 DTS-HD, 1.0 DTS-HD); Italian (1.0 DTS-HD)
Subtitles: English SDH, French, Spanish, English for Italian Audio
Region FREE

Disc 1 (Blu-ray) Feature Film + Extras:

NEW! Audio Commentary with Troy Howarth, Author of Splintered Visions: Lucio Fulci and His Films
Deleted Scene
Theatrical Trailers
TV Spot
Poster & Still Galleries

Disc 2 (Blu-ray) Extras:

Meet the Boyles – Interviews with Stars Catriona MacColl and Paolo Malco
Children of the Night – Interviews with Stars Giovanni Frezza and Silvia Collatina
Tales of Laura Gittleson – Interview with Star Dagmar Lassander
My Time with Terror – Interview with Star Carlo De Mejo
A Haunted House Story – Interviews with Co-Writers Dardano Sacchetti and Elisa Briganti
To Build a Better Death Trap – Interviews with Cinematographer Sergio Salvati, Special Make-Up Effects Artist Maurizio Trani, Special Effects Artist Gino De Rossi, and Actor Giovanni De Nava
NEW! House Quake – Interview with Co-Writer Giorgio Mariuzzo
NEW! Catriona MacColl Q&A
NEW! Calling Dr. Freudstein – Interview with Stephen Thrower, Author of Beyond Terror: The Films of Lucio Fulci

Disc 3 (CD):

The House by the Cemetery Original Motion Picture Soundtrack by Walter Rizzati
As you can see, this exclusive limited collector's edition comes with quite a few nice features spanning across two discs and the inclusion of the soundtrack for the film is a fine touch! The House by the Cemetery comes restored for the very first time in 4K using the uncensored original camera negative. As an added bonus, enclosed within is a collectible booklet featuring a new essay by author Michael Gingold.
All of these goodies come packaged in a case with reversible cover art and a 3D lenticular slipcover (first pressing only). Pre-orders have not yet opened up for this item releasing on January 21st, 2020, but we'll keep you posted about when and where you can order as soon as we know more. Alternatively, you can bookmark the official Blue Underground site to keep an eye out on it for yourself.
We love hearing from our readers, so feel free to leave a comment below or on any of our social media accounts. As always, stay tuned to Dead Entertainment for all the latest news and updates regarding the world of Lucio Fulci and beyond!