Game Director Neil Druckmann Reveals New Details About The Last of Us Part II
From Ellie's evolution to subtle gameplay changes, we have plenty of interesting new information to unwrap.
By Chris Morse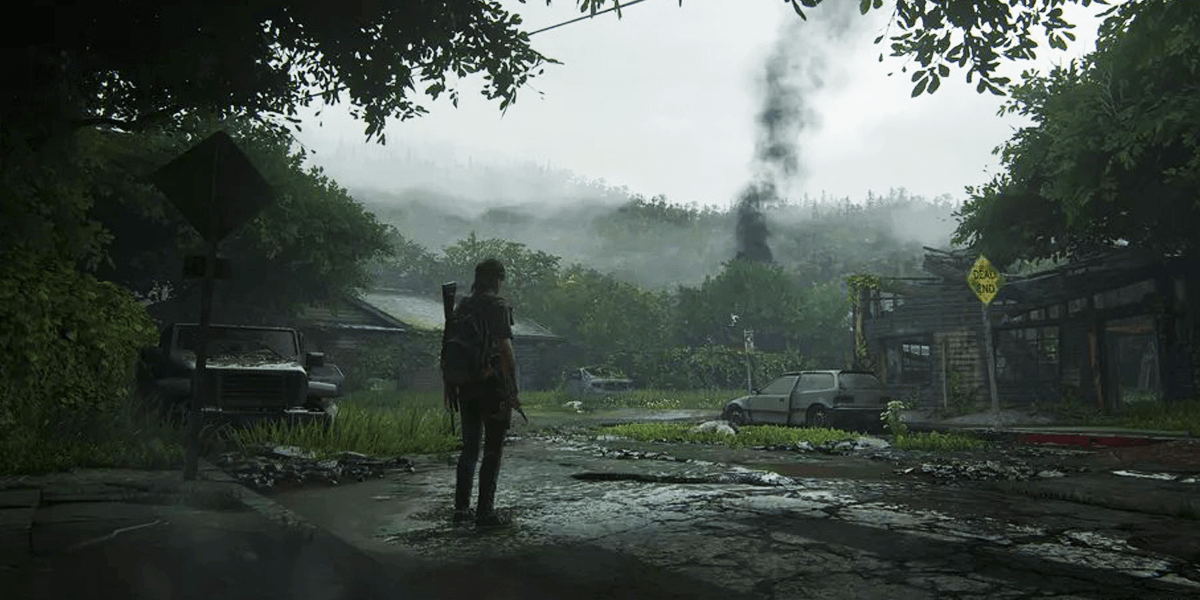 As one of the most anticipated titles of next year, The Last of Us Part II is a game that fans are dying to know more about. Plenty of details have trickled out over the last couple weeks following last month's new trailer and release date reveal, which also brought with it some hands-on time for a number of fans and media outlets, but today we have some official insight into these details from the game director himself, Neil Druckmann. Here's the latest from the official PlayStation blog.

One of the major narrative differences in this sequel is just how far Ellie has come as a character.

"In the first game she's trying to find someone to rely on," explained Druckmann. "She tells Joel that 'everyone I've ever known has died or left me, everyone except for you.' She kind of latches onto Joel."

This game takes Ellie far beyond that, affording her the opportunity to make friends with other survivors and live somewhat of a normal life, at least until some tragedy strikes that sets her on a path of revenge. "Ellie wants to make it right by bringing the people responsible to justice, even if she has to go at it alone," he adds.

Among the topics touched upon is a new type of enemy: the Shambler, which is a mutation bursting with hazardous vapor. One of the key design approaches here was for the team to really think hard about how to add new mutations in and have it make sense from a story perspective, as opposed to just coming up with a few new enemies that may or may not fit into the world.

"In the first game, there is all this documentation about the different stages [of the infection]," said Druckmann. "Now we have to justify why there are different stages. Why are there mutations of these things? Without getting into it here, there is something about the environment and how much time has passed that has allowed these mutations to occur."

"We have Runners that close the distance quickly," he continued. "We have Clickers that move slowly but are one-hit kills. Shamblers provide this area of attack, where they have this cloud of gaseous acid that burns materials around it. It burns your skin. The way you saw it in this demo is that they're mostly on their own. It gets really interesting because you have a cloud that hurts you when you enter it, but it also blocks your view, then Runners burst through it. So the combinations get really interesting."

A big point of pride for the team at Naughty Dog is creating a highly grounded experience, which focuses on tension and prioritizes some details over others, especially with regard to the weapons and emotional responses to the conflicts the player is facing.

"We're after a grounded experience, but that doesn't mean reality one-to-one," commented Druckmann. "First of all, you don't have all the inputs you'd have in real life. Your inputs are limited to a controller. So with that, how do we create systems and an aesthetic that feels grounded? So Ellie couldn't kill as many people as she does in the demo in real life, but we need that number to create the tension. The tension is more important than a realistic body count."

"And likewise with the system, if you had these weapons your life and death would rely on them. You would clean them, you would tend to them. So we created systems and aesthetic – we really zoom the camera in and show you the weapon and how she works them to improve them – to make you feel the connection she has to these instruments of death, in a way. What it means to survive in this world."

Some examples of provoking an emotional response are the presence of dog companions for some human enemies and the fact that each adversary has a name of his or her own.

"Dogs are a way to evolve human enemies to give them a new sense to sniff you out – no pun intended," explained Druckmann. "They can rely on the sense of smell and as Ellie moves around she leaves behind this [scent] trail that fades over time, but if the dog picks up the trailer he can find you wherever you're hiding in a way that a human on their own can't. But there is something when you kill a dog that makes you feel worse than when you kill a human."

"We want to treat violence as realistically as we can in an action game," he continued. "One example is that every human enemy in the game features a unique name, such as Omar, or Joe. [This was] a big effort that required not only new tech, but a lot of recording investment …. The way they communicate is much more sophisticated. We do that in order to make you feel it's not just like an NPC or braindead obstacle. Your thoughts are provoked in really interesting ways in the way some of the best stories are done. That's what we're striving for."

Having bigger, more open areas that give the player an abundance of choice and different experiences are also priorities for The Last of Us Part II. "We wanted to have whole sequences that you can be spotted, engage in some combat, and escape without clearing the area," stated Druckmann. "Likewise, we wanted to have way more sequences where you could ghost completely. It's very challenging and very hard, but it's possible to leave areas."

"Then there are certain situations where we want you engaged, we want you to partake in certain actions that are going to make you uncomfortable. But that's part of the narrative, that's part of Ellie's journey. As you saw with Uncharted 4 and The Lost Legacy, we're experimenting with much larger layouts. We're going to do that with this game, and find ways to use that to mirror the story. When we want tension to drop, and we want you to think 'What do I do next? What do I want to explore here?' We have that."

Advancements in technology are giving the team a lot more to work with as well, especially with respect to the power of the console itself. Here's how those improvements benefit the overall experience.

[blockquote-0]

Druckmann concluded by leaving fans and all those eager to get their hands on this game a few final thoughts regarding where the team is at and what it means to get this right.

"We've been on this journey for a few years now making this game," he said. "We know we've been quiet, and we know how engaged our fans are and the PlayStation community is behind us. They inspire us in ways they're probably not even aware of."

"We're on the home stretch and we're so excited to finish this game. We've been very protective about what we're showing, and even though people here are playing the demo and we've put out a story trailer, we've been very mindful not to spoil the story and what makes the story special, and what twists and turns are in store them. We just can't wait for them to play it."

[relatedArticle-0]

If you are among those eager to get your hands on The Last of Us Part II, there are plenty of ways to buy it. For starters, the standard edition of the game offers a few notable pre-order bonuses, including an in-game Ammo Capacity Upgrade and Crafting Training Manual, as well as a PSN Avatar featuring Ellie's tattoo design.

The special edition, on the other hand, retails for $79.99 and includes a special steelbook case as well as a 48-page art book from Dark Horse. In addition to the same in-game bonuses as the standard version, this one will get you six different PSN Avatars as well as a dynamic theme for your system. The game's digital deluxe edition will also include the same content, with the exception of the steelbook and the art book being delivered in digital form instead of physical.

The collector's edition is where things begin to get interesting, although this version will set you back $169.99. It comes with all of the aforementioned bonuses and adds to the pile with a 12" statue of Ellie, a regular-size replica of the character's bracelet, a lithograph art print and thank you letter, five stickers, six enamel pins, and the digital soundtrack.

Last but not least, the Ellie edition is the ultimate collector's version of this title, retailing for a hefty $229.99. It comes with all the previously-mentioned goodies as well as a replica of Ellie's backpack, a logo patch, and a 7" vinyl record featuring music from the original soundtrack.

The Last of Us Part II finally arrives on February 21st, 2020, exclusively for PlayStation 4. As always, follow Dead Entertainment for all the latest news and updates on this game going forward.