This Year in Horror: The Last of Us Part II Will Reign Supreme in Horror Gaming
Even for a longtime fan of Capcom's Resident Evil series, Naughty Dog's next game will leave an undeniable mark on 2020.
By Chris Morse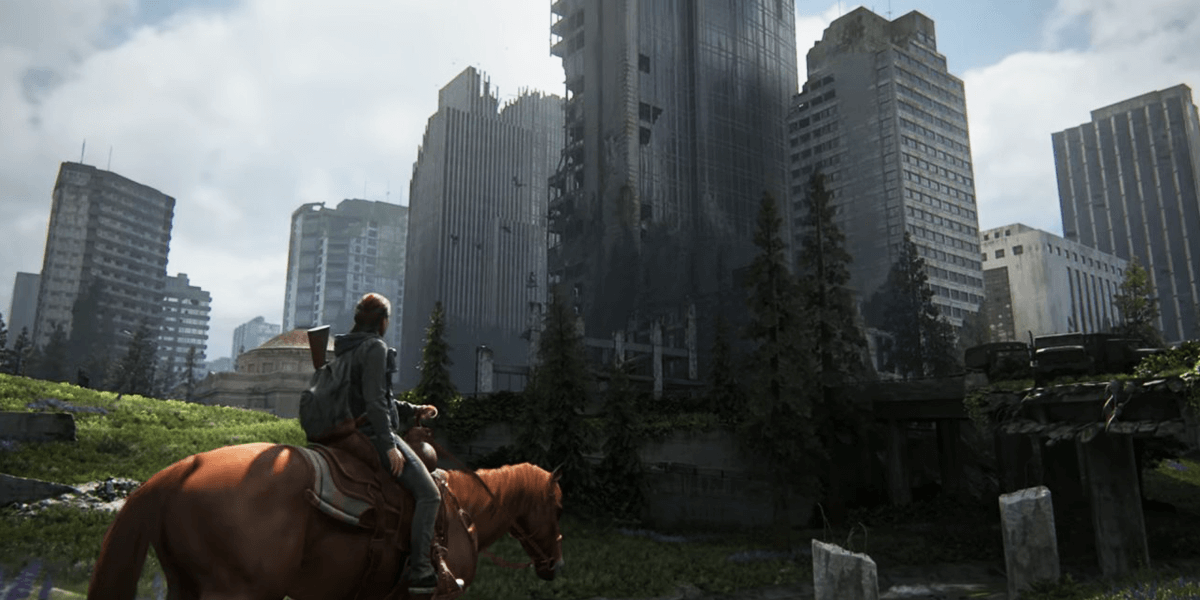 I am an enormous fan of the Resident Evil franchise, especially the more survival horror-oriented installments which Capcom has worked to reimagine this year and last. The Resident Evil 3 remake will be an absolute delight to play, but I think I'm more excited for The Last of Us Part II. Naughty Dog has been at the top of its game as a studio for many years now, but it's really feeling like this title is going to be something special when it sees a release on May 29th, 2020.
While Resident Evil has been driven by its iconic gameplay—puzzles, inventory management, and horrific monsters—The Last of Us embraced a different feeling altogether. What these properties share in apocalyptic settings, they differ drastically in terms of narrative. That's where the journey of Joel and Ellie shines. Even with far more intimate and emotional stakes, the story carries a tremendous amount of weight, somehow feeling more important and imperative than stopping the spread of a bioengineered virus at a global level in Resident Evil.
The gameplay in The Last of Us is fine, but it's nothing to write home about. What makes the game great, aside from its fantastic horror and tension, is the feeling you get while playing it. That feeling is driven by the story, through its twists, turns, and all of the key moments of survival laid throughout the adventure. Even in the end, a dramatic decision feels just fine when weighed against the cold harshness of the greater good. We lived to fight another day, whatever the cost, and it always felt right.
The game didn't ask you to say goodbye in service of a bittersweet ending, yet it was bittersweet in its own regard given the state of the world. It was your journey and it felt like you made a decision in the end, even if players weren't actually given a physical choice to make. But that's what Naughty Dog did so well in crafting this narrative, somehow making players feel like they were pivoting to their own destination without actually giving them any agency in how the story ends.
The Last of Us Part II has been in the works for several years and was even pushed back to its current May release date. The trailers and gameplay shown thus far have been nothing short of stunning, but if the first title is any indication, we've barely seen the tip of the iceberg with respect to what will unfold in the game. While it looks like even the gameplay will be taken to another level in this sequel, what I'm most excited to witness is what finely-crafted narrative will be presented this time around.
Will we be saying goodbye to any beloved characters? How grim will this world get before things start looking brighter? What kind of person has Ellie grown up to be, and who is she going to be when the credits roll? I absolutely cannot wait to learn the answers to these questions and more when this game is unleashed upon the world this spring.
I was late to the party on playing The Last of Us, but you can bet I'll be getting my hands on this sequel Day One to step back into this ruined world as soon as possible. April's Resident Evil 3 is going to be a fantastic game, no doubt, but I'm more excited to see what Naughty Dog has cooked up for May. How could this game not be special? Not for a moment do I believe the team isn't up to the challenge. It's going to be a wild ride when the dust settles.