Cadabra Records Releases The Beyond Composer's Cut, Concert Tour Coming Soon
Fabio Frizzi's masterpiece soundtrack for this Lucio Fulci film can finally be enjoyed the way it was intended to be heard.
By Jay Gervais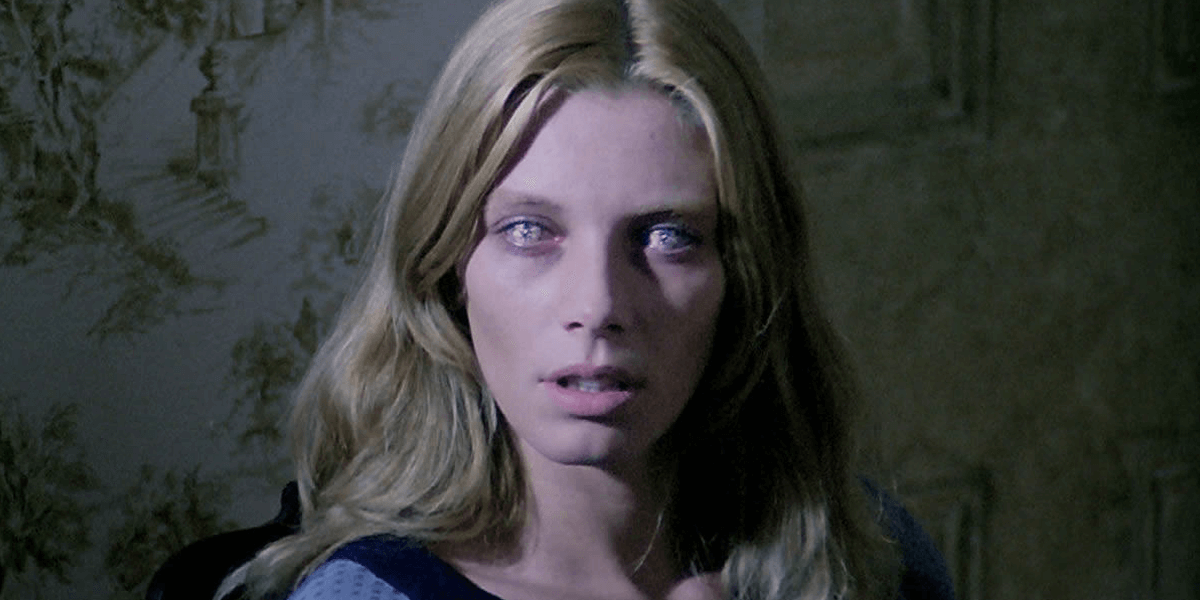 Last week, Cadabra Records unleashed three variants of Fabio Frizzi's "Composer's Cut" for The Beyond, which was a classic 1981 film helmed by The Godfather of Gore, Lucio Fulci. While at least one of those variants is now sold out, there are still limited quantities of the other two to choose from. See below for all the details.
Lucio Fulci – The Beyond Composer's Cut by Fabio Frizzi
Blood of Eibon Variant (Transparent Red Vinyl)
2XLP, 160 gram colored vinyl
Deluxe heavy weight tip-on gatefold jacket
$42.00

Lucio Fulci – The Beyond Composer's Cut by Fabio Frizzi
Shadows of Eibon Variant (180 Gram Audiophile Black Vinyl)
2XLP, 160 gram colored vinyl
Deluxe heavy weight tip-on gatefold jacket
$42.00

Track Listing:

Side A:
01. Zweick's Torture - M1 - M5
02. The Eyes - M6
03. John McCabe, The Doctor - M7 - M8
04. Room No. 36 - M9
05. Basement Mysteries - M10
06. The Plumber Towards His Destiny - M11
07. Death Comes From the Wall - M12

Side B:
08. Emily Appears To Liza - M15 - M16 BIS
09. Flat Electroencephalogram? - M18
10. Sweet Dressing - M19
11. Blood Foam - M20
12. White Eyes In the Cemetery - M22 - M23
13. Ancient Simulacra - M24 - M25
14. Dawn of Anguish - M26 - M28
15. Liza Relives Zweick's Death - M29 - M30
16. Nails In the Wall - M31 - M32
17. The Book of Eibon - M34 - M35

Side C:
18. Spiders Attack - M36
19. The Mystery Thickens - M37 - M40
20. Symbols In the Morgue - M41 - M42
21. Justice from the Past - M43 - M46
22. Emily's Second Death - M46 BIS

Side D:
23. Liza Panicked - M48 - M49
24. John's Disbelief - M50 - M5
25. Zombie Infested House - M53
26. Toward Despair - M54 - M55
27. Horror Hospital - M56 - M57
28. The Return of Zweick - Epilogue - M58 - M61
Both items come with the newly commissioned artwork by Jeremy Hush, including liner notes by Frizzi himself, a four panel foldout and 11" x 11" inserts, and a 24" x 36" promotional poster. Of course, the complete and uncut score compiled by the composer is included in each as well.
If you're interested in pre-ordering either or both, head on over to this link to have a look at your options. These products are selling quickly, so you may want to act now if you hope to secure your copy. As mentioned in the descriptions for each, both are equally priced at $42.00, plus any associated shipping costs. According to the listing, orders are expected to ship within 3 to 4 weeks.
If that wasn't enough to sate your appetites, you might be interested to know that Frizzi, with his band Frizzi 2 Fulci, is scheduled to bring his "Composer's Cut" of The Beyond on tour through the U.S. this coming November and December! Dates and locations will be announced soon. which we'll keep you posted about as we learn more. See below for confirmation of this exciting news.
BACK IN THE USA
We're coming back with another tour ???????????????? it's gonna be GREAT. We can't wait to start! #TheBeyondComposersCut pic.twitter.com/Ddu9SiRDcq

— FABIO FRIZZI (@FabioFrizzi) September 21, 2019
The Beyond was an Italian supernatural horror film that starred Catriona MacColl (The House by the Cemetery) as Liza Merril, David Warbeck (Duck, You Sucker) as Dr. John McCabe, Cinzia Monreale as Emily, Antoine Saint-John (Duck, You Sucker) as Schweick, and Veronica Lazar (Dario Argento's Inferno) as Martha. It was released in 1981.