Jessica Lange Unlikely to Return to American Horror Story
The prolific actress says it just wouldn't be the same to start from scratch without all the same returning cast.
By Chris Morse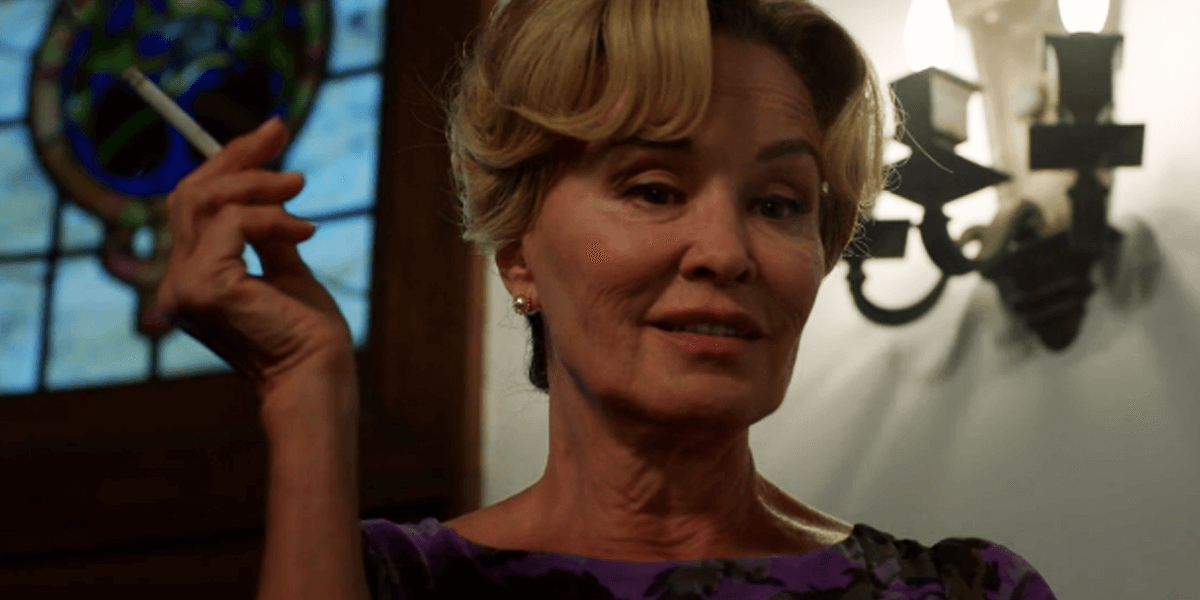 The new season of American Horror Story is off to a strong start, filled with plenty of bloody, campy fun despite having a few series mainstays on the sidelines with Sarah Paulson and Evan Peters not starring this time around. One name that's been noticeably absent the past few years is Jessica Lange, who was herself a mainstay of the show during its first several years.
The prolific actress made a short return to the series during last year's Apocalypse, reprising her role of Constance Langdon, but she has otherwise moved on from the show. In an interview with The Wrap back in July, which was published this week, Lange commented on her role reprisal and explained why it's unlikely to expect her to return in a full-time capacity anytime soon.
"I don't think so," she explained. "I did this because it was recreating Constance, which was– for me, it was a very important time when I did that first season, Murder House. But I don't think I would want to start from scratch and create a character. And also I think a lot of the actors that I was working with, people that I really love working with, like Sarah [Paulson] or Frances [Conroy] or Kathy [Bates]– I don't know who's in this new season, but I don't think it would be the same."
"We were like a troupe," continued Lange. "We were like the old-fashioned kind of troupe of actors, just moving from one part to the other. And that was part of what I really loved about doing it was you'd come back with a whole different story, different characters, but the same actors year after year. And that was wonderful. But I don't think that would be the case now and I don't think I would want to start over from scratch really. I don't think that will happen."
Indeed, several stars have stepped back from the series while others have come on board, but it seems the actress' interest in continuing would have hinged on keeping the whole "troupe" together indefinitely. In television, that approach isn't really sustainable, so we can't fault Ryan Murphy for keeping things fresh year after year, but who wouldn't love to see more of Lange given the chance? We know we'd have no complaints from our end!
American Horror Story: 1984 features returning alums Cody Fern, Billie Lourd, and Emma Roberts. Joining them are Olympian Gus Kenworthy, Matthew Morrison (Glee), Angelica Ross (Pose), DeRon Horton (Dear White People), and Zach Villa. Episodes are now airing weekly on FX. Stay tuned to Dead Entertainment for all the latest news and updates on the series.