DOOM Eternal Developers Say Game Will Raise the Bar in Every Aspect
The upcoming new entry in the long-running series will rock your world.
By Jay Gervais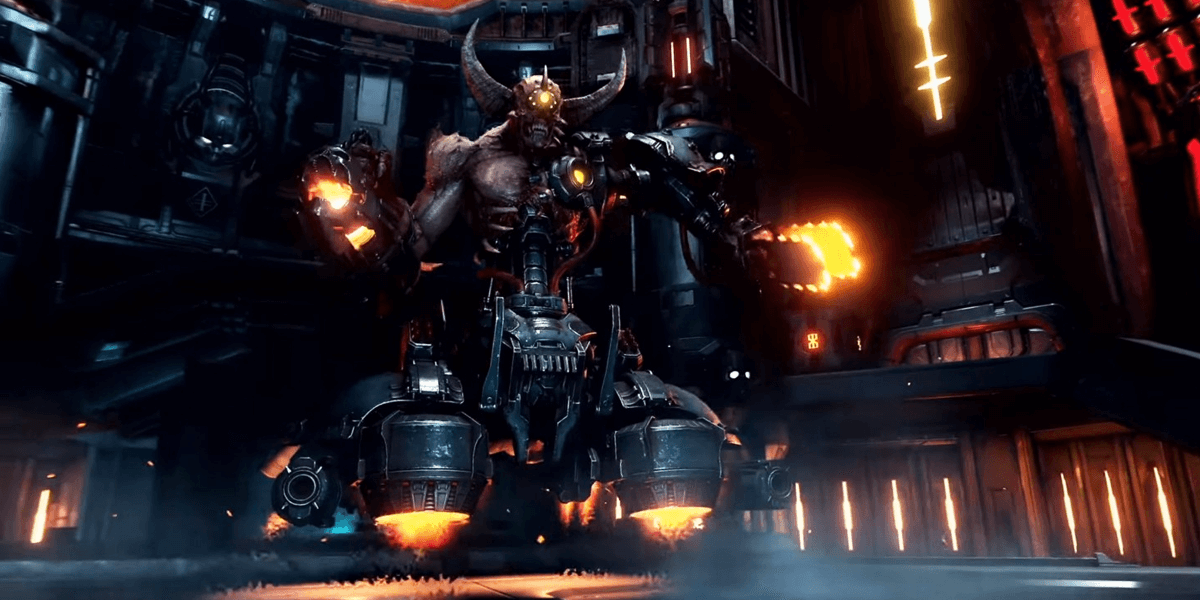 It's no secret that DOOM fans around the world are anxiously looking forward to the upcoming new entry in the best-selling shooter series, which is, of course, none other than DOOM Eternal. Game Director Marty Stratton and Creative Director Hugo Martin sat down with Gameindustry.biz to discuss the title and some of the things we can expect this coming November, which is when the title is unleashing upon the world.

"When we finished [DOOM] 2016, we knew we surprised people and a lot of people just wanted more," said Stratton. This is certainly true, as 2016's DOOM was a huge success both among fans and critics alike, leaving most of us convinced a sequel had to be surely on the way. From its balls-to-the-wall fast-paced action to its heavy-hitting soundtrack by Mick Gordon, the game could be best described as a rock concert on steroids that takes place in Hell itself.

[pullQuote-0]

In the latter part of this statement, Stratton is talking about a brand-new, impressive feature called BATTLEMODE that is making its way to the series for the very first time. We went over this item rather extensively in a previous article, so we won't discuss it much further at this time. Suffice to say, DOOM fans are going to have a heck of a lot of fun playing this one with fellow Slayers (or demons, depending on which side you play as).

Without question, raising the bar high with DOOM Eternal is at the top of the developers' agendas, and rightfully so, as fans deserve nothing but the best bang for their buck. "We're just pushing every piece of it further than I think we've ever pushed on a game," continued Stratton. "It's ultimately turning out to be, I think, the best thing we've ever done."

One of the things Hugo Martin emphasizes is the necessity of keeping this latest installment interesting through and through. While it's easy to simply go through the motions and provide players with a more fine-tuned experience of what they enjoyed most from the previous entry, the developers weren't having any of that with DOOM Eternal. These folks have a whole slew of surprises up their sleeves, so you expect an experience that feels both familiar and new.

"We wanted to make sure the level design and the combat really gave you something to have to master," said Martin. "You master and conquer the levels just as much as you conquer the combat and encounters, and that's what feels really empowering to the player, something that is earned."

This is an important detail, as it forces players to consider their strategies carefully. While going in all guns blazing may work for some battles, often you might find yourself riding a high-speed train straight to death. The mechanics behind DOOM Eternal certainly aren't designed to punish players, but is in fact there to hold you accountable for your actions and ultimately make you a master at the art of combat.

If you're interested in diving even deeper into the game ahead of its forthcoming release, you can read the full interview right here.

DOOM Eternal will be releasing on November 22nd for the PlayStation 4, Xbox One, Nintendo Switch, PC, and the upcoming Google Stadia. Stay tuned to Dead Entertainment for all the latest news and updates regarding the DOOM franchise and the upcoming latest entry in the series!