Alejandre Aja's Crawl Headed to Home Video This October
You will be able to grab this movie up digitally a little earlier.
By Chris Morse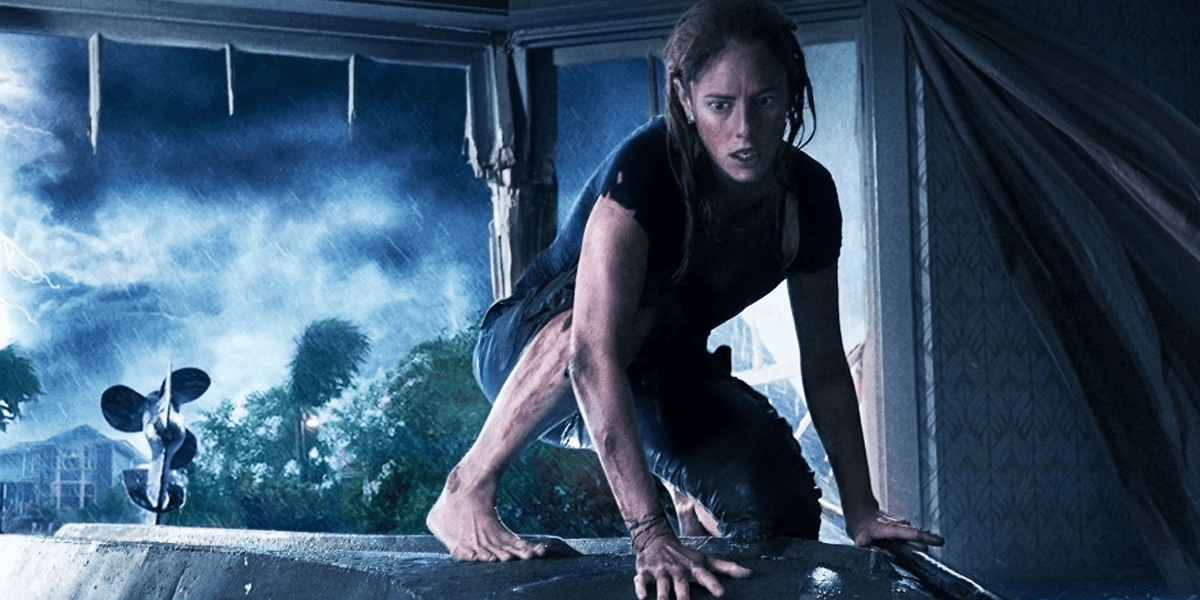 Disaster survival movie Crawl is preparing to storm its way on to home video... with alligators! The Alejandre Aja-directed and Sam Raimi-produced feature will soon arrive on Blu-ray, DVD, and Digital formats, with the physical versions being made available on October 15th and Digital debuting in less than two weeks on September 24th. Check out the full release details below.

[blockquote-0]

Pre-orders are now available, so you can grab up this film on the format of your choosing anytime. Head on over to Amazon if you're interested in adding this one to your collection.

In Crawl, Haley Keller (Kaya Scodelario), out of an act of desperation to find her missing father (Barry Pepper), ignores evacuation orders and is trapped in the middle of a massive hurricane that sweeps through her Florida hometown. After finding her father gravely injured in the crawl space of their family home, it quickly turns into a battle for survival for the two of them, when rising water levels and a worsening storm turn a bad situation into an absolute nightmare. However, they soon learn that is but the least of their problems, when a stalking alligator aims to make them their next feast.

The film is directed by Alexandre Aja (2006's The Hills Have Eyes, Piranha 3D) with a screenplay written by Michael and Shawn Rasmussen. Evil Dead's Sam Raimi is producing under his Raimi Productions banner, alongside Craig J. Flores and director Aja.