DayZ's Physical Release Arrives Next Month for PlayStation 4 and Xbox One
The zombie survival shooter is getting a refreshed retail release.
By Chris Morse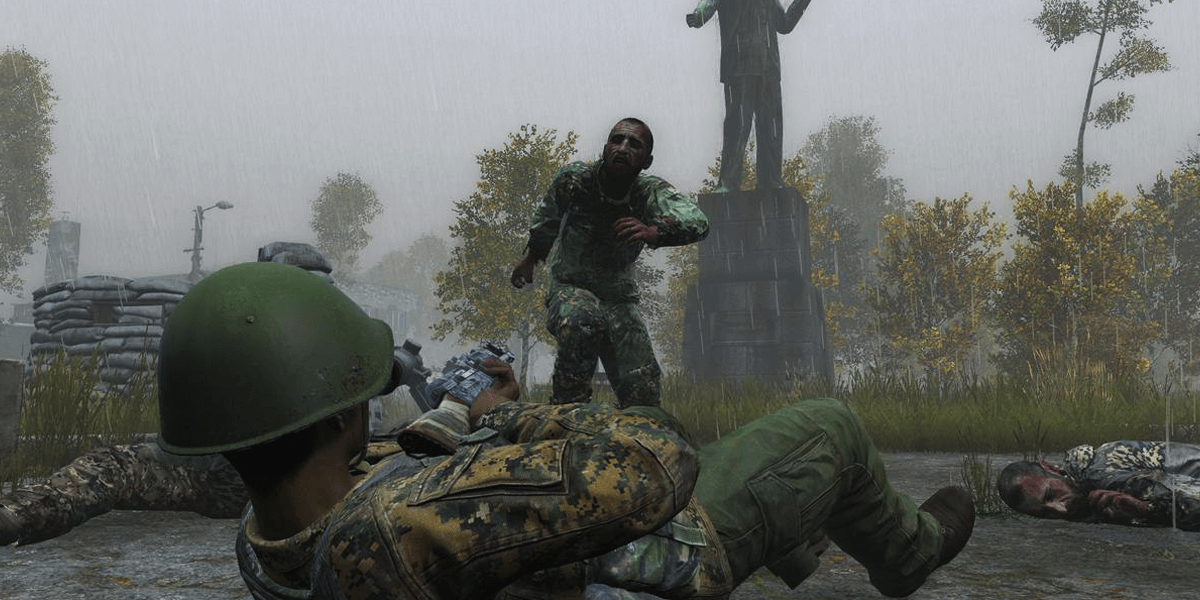 Bohemia Interactive's DayZ will soon hit retailers as a physical release next month, courtesy of Soul Out. It was announced this week that the disc version of the open-world zombie shooter will arrive on PlayStation 4 and Xbox One beginning October 15th, giving console players who still prefer owning their games in physical format a chance to have a little fun in the survival sandbox world of this game.
DayZ first released via early access on Steam in 2013, although it originally began life as a mod for military simulation game Arma, also developed by Bohemia Interactive. It is part free-roaming survival simulator and part battle royale with both PvE and PvP elements.
While players can work together to fend off zombies, the title is notorious for its hostile interactions with other players, which can include tying them up as hostages and torturing them. From force-feeding them to playing Russian roulette, the game has been known to bring the griefers out in droves. After all, that's what survival sandboxes are all about.
DayZ comes to PlayStation 4 and Xbox One as a physical retail release on October 15th.