DOOM Slayers Collection Includes Four Demon-Slaying Classics
Catch up on the series before the release of the upcoming DOOM Eternal!
By Jay Gervais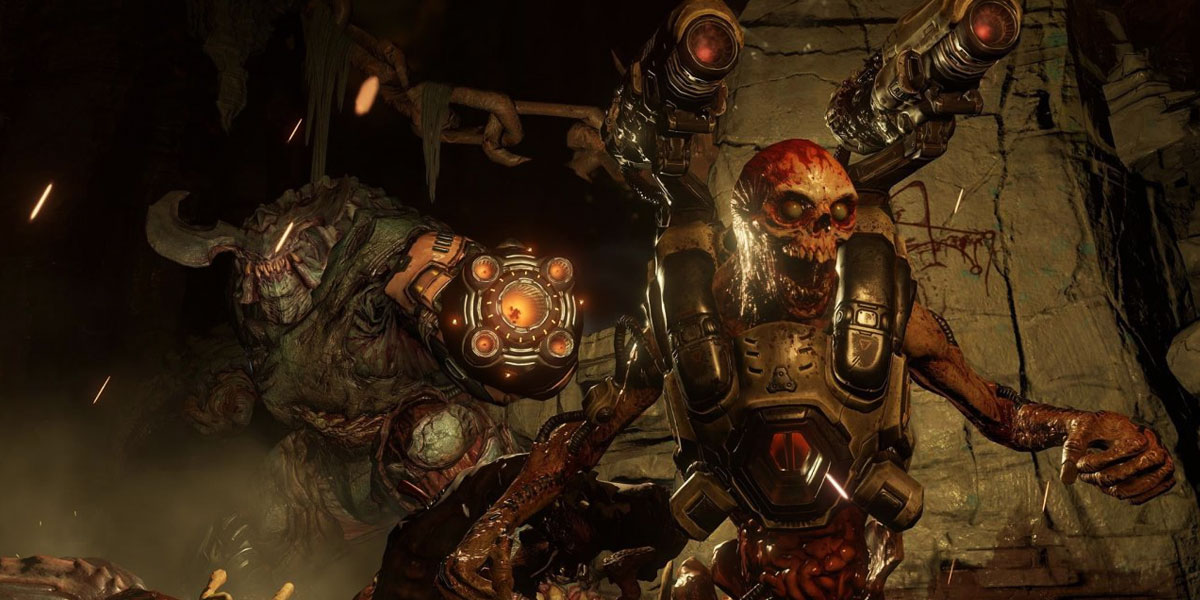 Attention Slayers or up-and-coming recruits, in celebration of the series' 26th anniversary, the DOOM Slayers Collection out right now for PlayStation 4 and Xbox One houses four classics from the past, with those being DOOM, DOOM II, DOOM 3, and 2016's DOOM. Now is your chance to catch up before next year's highly-anticipated DOOM Eternal, or for those of you who have played these titles already, why not give them another go and raise some more hell?

The DOOM Slayers Collection takes players through more than two decades of demon slaying – from the 1993 smash hit that started it all to the boisterous reboot that hooked in new and old fans alike. This collection has something for everyone to appreciate regardless of how long they've been a fan of the series. Have a look below for descriptions of each title and a promotional image for the product.

[blockquote-0]

It should be noted that DOOM (1993) through DOOM 3 are downloadable content and will require an internet connection along with a Bethesda.net account. In other words, the included disc in this collection is basically 2016's DOOM with some bonuses. In order to use the online functionality effectively, a persistent broadband internet connection is recommended.

Finally, The DOOM Slayers Collection includes a $10 rebate towards DOOM Eternal, including a controller skin and a game poster for 2016's DOOM. It's a pretty sweet deal, all things considered! If you're interested in this item, you can order your copy today at Amazon for both PlayStation 4 and Xbox One for just $29.99.

While you're at it, you can also pre-order DOOM Eternal for PlayStation 4, Xbox One, Nintendo Switch, and PC! Originally intended to release last month, this title was pushed back and is now expected to drop on March 20th, 2020. As always, stay tuned to Dead Entertainment for all the latest news on DOOM and the latest installment in the series!