Latest What We Do in the Shadows Short Sees Nadja Watching Laszlo's "NSFW" Tapes
Believe us, this was some pretty risqué stuff back in the early 1900s.
By Chris Morse

We are checking back in with What We Do in the Shadows today via the latest "Shadows Short" from FX. In case you missed the first three of these, this online series features standalone scenes with our favorite Staten Island vampires that didn't make it into Season 1 and there are plenty of laughs to be had. The fourth installment of this series can be viewed in the embedded video above.
The latest short is titled "Laszlo's Lost Tapes" and is exactly what you think it is as Nadja checks out some of her husband's risqué work in film from the early 20th century. Don't worry, it's not NSFW unless you happen to be reading this from the year 1910. These shorts are great watches for those who need a little something to sate their bloodthirst until next year when Season 2 makes its debut.
What We Do in the Shadows will return with a second season beginning sometime in 2020. As usual, we will keep you posted with all the latest news and updates right here on Dead Entertainment.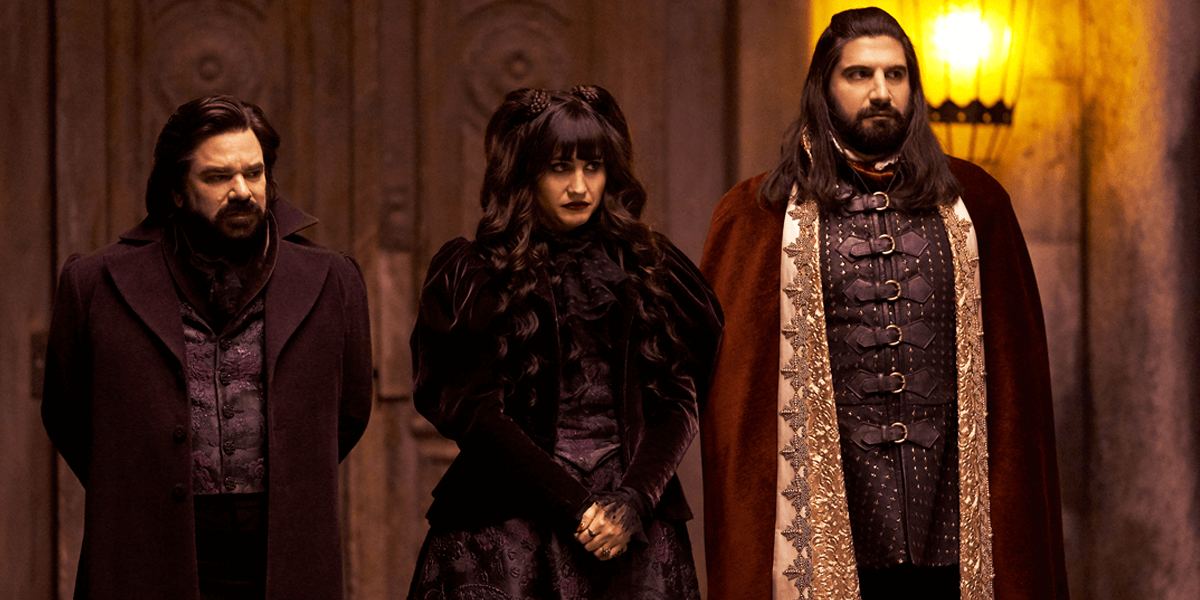 Three What We Do in the Shadows Shorts Emerge from the Darkness
FX has continued its "A Shadows Short" series with the release of another fun clip featuring your favorite Staten Island vampires.
Read More