Three What We Do in the Shadows Shorts Emerge from the Darkness
FX has continued its "A Shadows Short" series with the release of another fun clip featuring your favorite Staten Island vampires.
By Chris Morse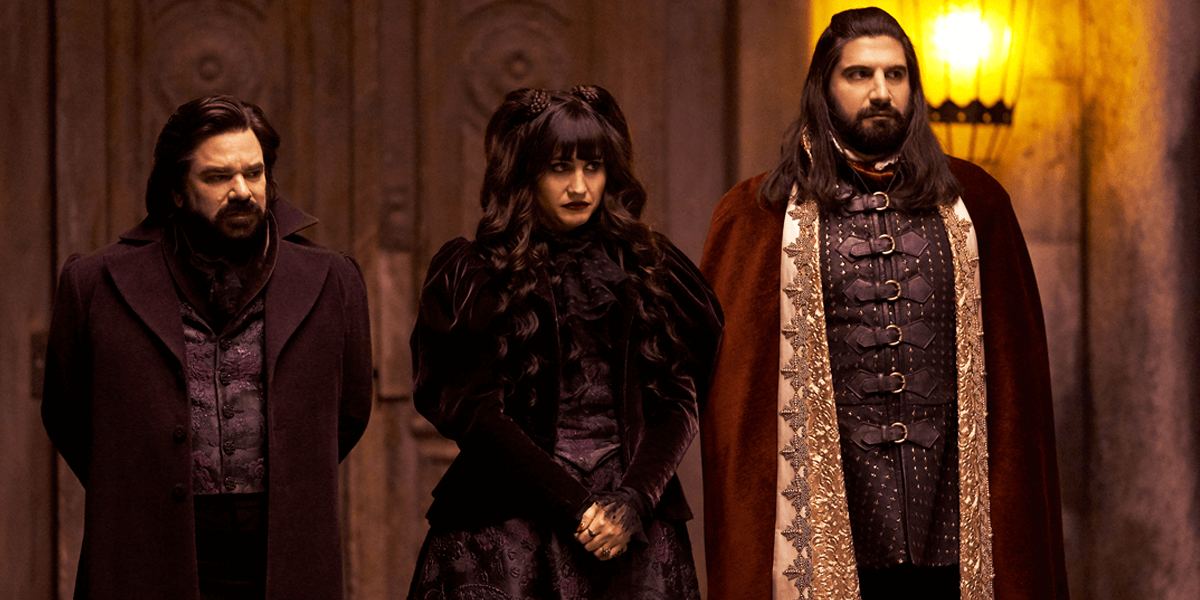 If you've been itching for the return of the What We Do in the Shadows television series, these three shorts just might sate your bloodthirst until next year when the vampire comedy is set to make its return. FX has quietly kicked off its "Shadows Shorts" online series, featuring standalone scenes with our favorite Staten Island vampires that didn't make it into Season 1, and it's definitely great material.
The most recent clip, titled "Death Presents," debuted yesterday and focuses on all the essential items to bring to the funeral of a dearly departed, but two other shorts premiered over the last couple weeks as well, which we are including below for you to catch up on.
"Non-Bat Form" has our vampires discussing alternate methods of transformation for those who do not wish to only turn into a bat, while "The American Flag" features Nandor's hilarious takes on the Boston Tea Party and the true meaning of our red, white, and blue flag.
We won't ruin the punchlines, so you can watch the shorts for yourself below and get a nice reminder of the laughs that await you when this show returns with more episodes next year.
What We Do in the Shadows will return with a second season beginning sometime in 2020. As usual, we will keep you posted with all the latest news and updates right here on Dead Entertainment.