Zombieland: Double Tap Video Game Arriving This October
Prepare for some undead-killing fun in Zombieland: Double Tap - Road Trip.
By Chris Morse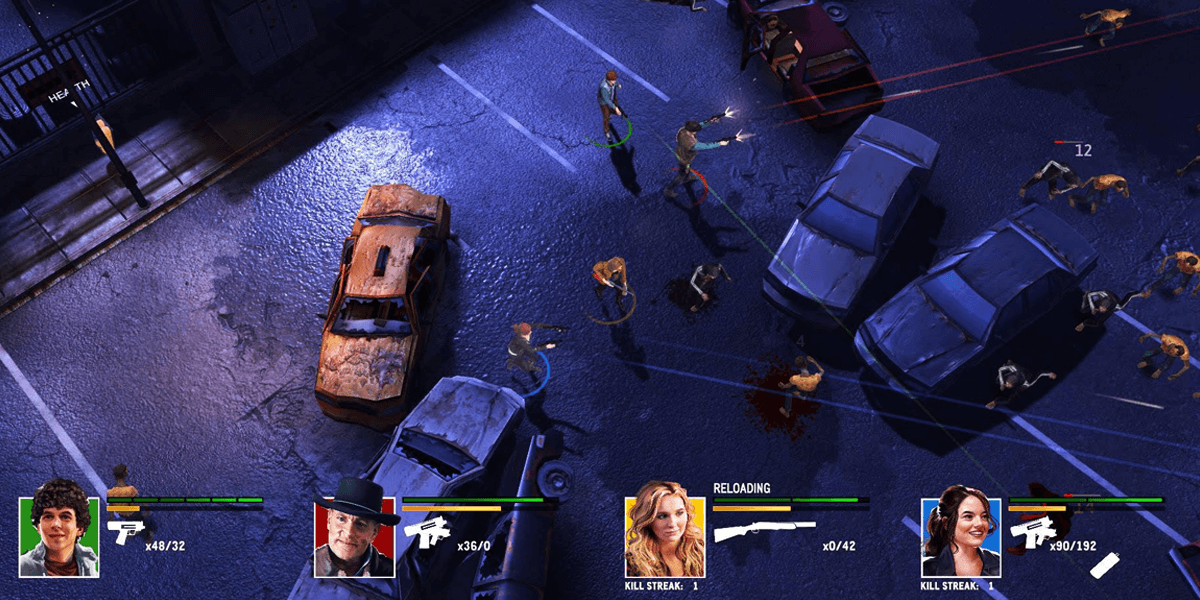 Out of all the video game spinoff ideas that just might work really well, Zombieland has to be worth considering. Just announced today, upcoming sequel Zombieland: Double Tap is receiving its very own video game, which will hit stores this October – just before the film hits theaters a few days later. The idea of releasing a film or show alongside a companion game is definitely popular these days (see Stranger Things), but Zombieland: Double Tap - Road Trip just might be showing how to do it right.

Top-down twin-stick shooters are a whole lot of fun, especially when they involve zombies, and developer High Voltage seems to be doubling down on this for the Zombieland game, allowing players to move and aim with both sticks on the controller for a chaotic good time. Right off the bat, you're able to play as the main stars of the film (Tallahassee, Columbus, Wichita, and Little Rock), but more characters from the sequel will be available to unlock as you keep playing.

The game takes place after the events of the first movie, so this interactive experience won't spoil the upcoming sequel, but these style games are more about having a blast than anything else anyway. It will feature both a story mode and a horde mode, which puts you up against increasingly difficult waves of enemies, as well as daily and weekly challenges to keep you coming back.

You will be able to get your hands on Zombieland: Double Tap - Road Trip beginning October 15th, just three days before the new film comes out. Does this one pique your interest or will you be sticking to other zombie games from your collection?

[relatedArticle-0]

Zombieland: Double Tap sees our returning characters moving to the American heartland as they face off against evolved zombies, fellow survivors, and the growing pains of the snarky makeshift family.

The cast includes original stars Woody Harrelson, Jesse Eisenberg, Emma Stone, and Abigail Breslin, as well as newcomers Zoey Deutch, Rosario Dawson, Thomas Middleditch (Silicon Valley, The Final Girls), Luke Wilson (Old School, Anchorman), and Avan Jogia. It was also reported that Dan Aykroyd and Bill Murray have joined the cast, both playing fictional versions of their real-life actor selves.

Ruben Fleischer is returning to the director's chair while the first film's screenwriters, Rhett Reese and Paul Wernick, penned the script. Zombieland: Double Tap is scheduled to hit theaters on October 18th, 2019. Stay tuned for all of the latest news and updates on the sequel right here on Dead Entertainment.