Godzilla: King of the Monsters Smashes Its Way to Home Video Next Month
You won't have to wait long to bring these colossal creatures home.
By Chris Morse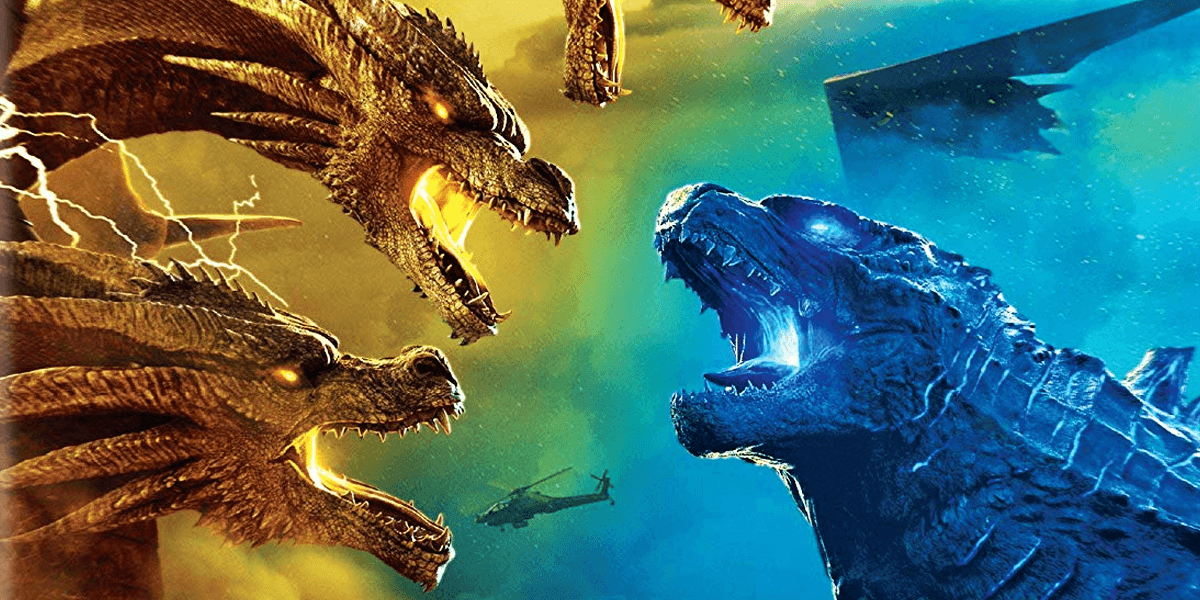 Warner Bros. Home Entertainment has officially revealed the upcoming home video release for Godzilla: King of the Monsters, which will be available on August 27th with the Digital version coming a few weeks earlier on August 6th. The film will be released on 4K UHD, Blu-ray, and DVD, and boasts a number of announced features. You can check out the full list and cover art below.
Commentary by Director
Deleted Scenes
Godzilla: Nature's Fearsome Guardian
Queen of the Monsters
King Ghidorah: The Living Extinction Machine
Airborne God of Fire
Godzilla 2.0
Making Mothra
Creating Ghidorah
Rodan
The Yunnan Temple
Castle Bravo
The Antarctic Base
The Isla de Mara Volcano
The Undersea Lair
Millie Bobby Brown: Force of Nature
Monster Tech: Monarch Joins the Fight
Monsters Are Real
Welcome to the Monsterverse
Godzilla: King of the Monsters follows the heroic efforts of the cryptozoological agency Monarch as its members face off against a battery of god sized monsters, including the mighty Godzilla, who collides with Mothra, Rodan, and his ultimate nemesis, the three headed King Ghidorah. When these ancient superspecies, thought to be mere myths, rise again, they all vie for supremacy, leaving humanity's very existence hanging in the balance.
Based on a script written by Zach Shields, director Michael Dougherty, and Max Borenstein, the film stars Kyle Chandler, Vera Farmiga, Millie Bobby Brown, Bradley Whitford, Sally Hawkins, Charles Dance, Thomas Middleditch, O'Shea Jackson Jr., Ken Watanabe, and Zhang Ziyi. The film is set to arrive on home video beginning on August 6th for Digital and August 27th for physical.