The Walking Dead Showrunner Angela Kang Says They Are "Working On" Bringing Lauren Cohan Back
In light of the cancellation of Whiskey Cavalier, many fans are wondering if the actress might soon make a return.
By Chris Morse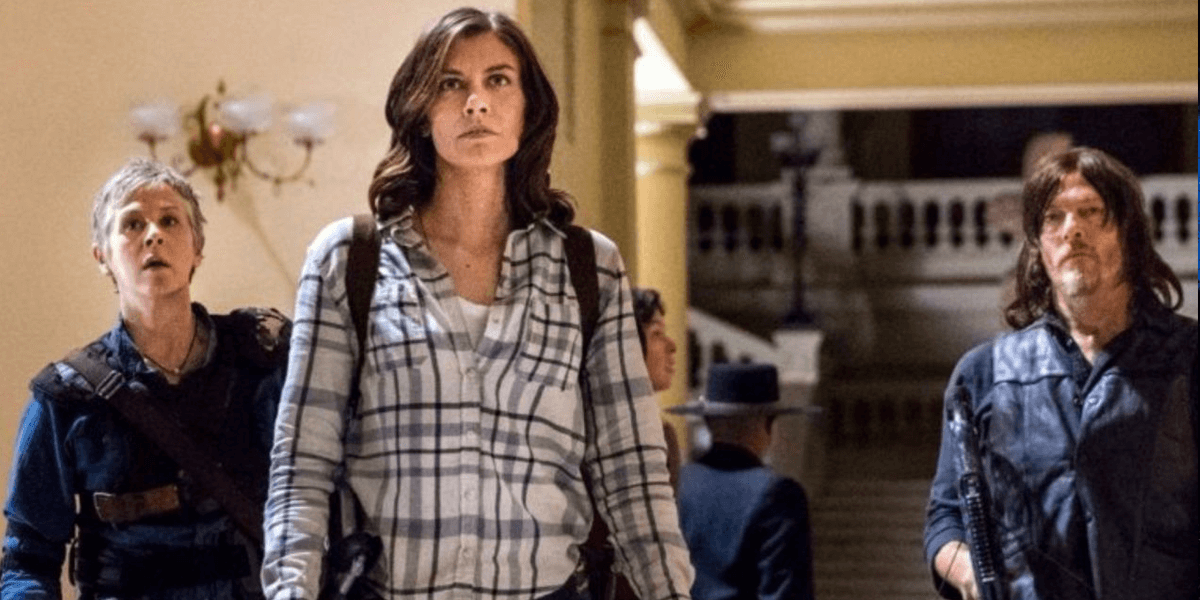 Everything has been mostly quiet with respect to The Walking Dead, at least when it comes to the mainline television series. The comic books, on the other hand, recently went into upheaval following the demise of Rick Grimes and the subsequent surprise ending of the series, but it's been mostly business as usual for the AMC television shows based on the franchise.
One burning question for fans has been whether we might see more of Lauren Cohan's Maggie Rhee, especially considering her other show was cancelled by ABC. Following prolonged contract negotiations with AMC, the actress moved on to a leading role in a new series called Whiskey Cavalier, which did not make it past its debut season. Considering Maggie still very much exists in the world of the TV series, EW asked showrunner Angela Kang if this means she could be on her way back.
"I'm not sure if I can say much about it right now actually," she said. "I'll just say that we're working on it." While that isn't much to go off of, Kang oversees the show and this reply certainly indicates that the creative team would love to do more with the character. It makes sense that she cannot say much if there are any sort of ongoing contract negotiations, but if the desire to bring Maggie back is present, there's a good chance the network can get it done.
Another tidbit working in the favor of a Cohan return is the introduction of another comic book character, Dante, who is the first love interest for Maggie since the death of Glenn back when Negan was introduced in issue #100. Kang also revealed to EW that the character will appear in Season 10.
"We'll be meeting the character Dante from the comics," she commented. "He is this roguish, fast-talking, sometimes charming, sometimes annoying guy who can sometimes put his foot in his mouth, but is an interesting presence in the comics. He's actually a love interest of Maggie. But in our world, the context is a little different, and he will play an important role in the story in Alexandria."
It seems like Kang was playing it safe with respect to commenting on whether this relationship will blossom on the show, as that development would hinge on the return of Cohan, which isn't a sure thing, but it certainly checks off a box with respect to setting the stage for that possibility.
There's no confirmation at this time, but as soon as any new information develops, you can be sure to find the latest right here on Dead Entertainment. Stay tuned for more on The Walking Dead.