The Walking Dead Comic Shakes Up Series with Latest Major Character Death
After the previous issue's cliffhanger, Robert Kirkman delivers fans a definitive gut punch that changes everything.
By Chris Morse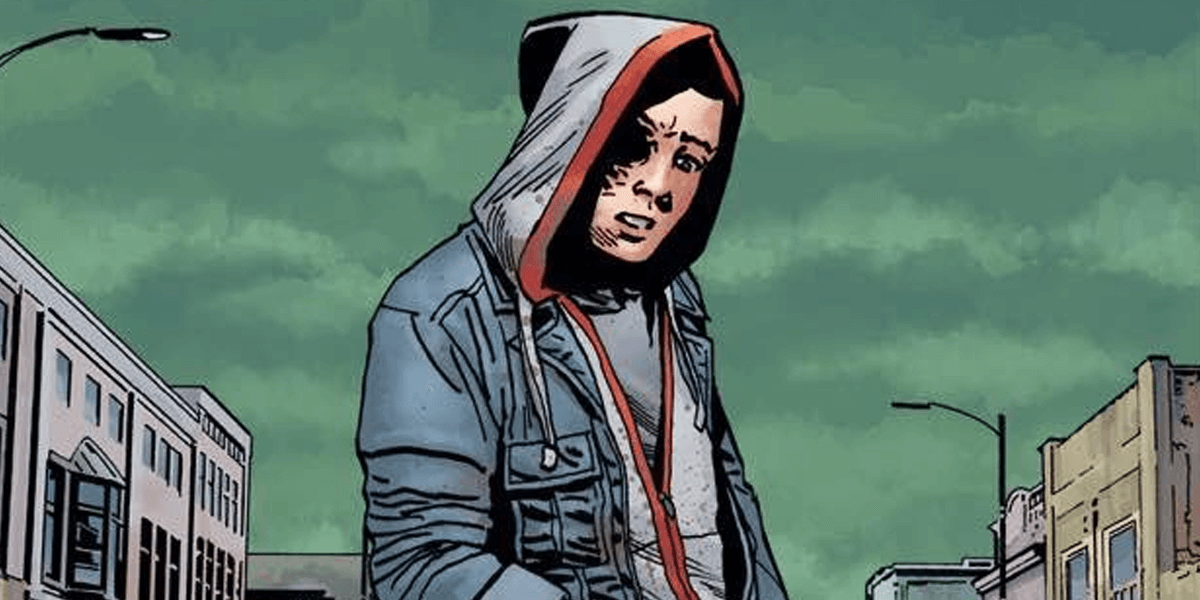 If you aren't caught up on The Walking Dead, like really caught up (as in today's brand-new issue), turn back now if you want to avoid massive spoilers on the latest happenings in the Robert Kirkman comic series, although the internet sadly more than likely ruined it for you already. The most recent issue dropped today and it's not a good one for fans who were hoping the previous installment's cliffhanger wouldn't play out in the worst possible way, but here we are facing a world with many changes.
Rick Grimes is gone for good, but his presence will forever be felt throughout this story, which was always centered on this character from the very first issue. Kirkman warned fans it was coming for some time, but we're not sure anybody really expected it to happen so soon. Although Rick was never going to live to the very end of The Walking Dead, who was really ready to see it become reality in #192? Yet, that is where we are and there is no doubt plenty of uncertainty about where the story goes from here.
Part of the narrative was always about Rick leaving a better world for his son, with mixed results, to be totally fair, so it stands to reason Carl will continue to play a large role going forward, perhaps even stepping up as a leader before too long. Nothing is quite so simple or easy in this universe, but the series is not over and there are still plenty of interesting directions this could take. After 192 issues, Kirkman has certainly earned a level of trust from fans with the comics, which have no end in sight just yet, so all we could really do is sit back and keep reading.
If you haven't caught up on the story and are just curious about how this happened, here's a quick recap. At the Commonwealth, a huge community actually resembling a real society again, the situation was beginning to reach boiling point as many citizens were unhappy with the way the leadership, namely Pamela Milton, consolidated power among the elite. Some in this uprising were looking to Rick to step up and take over, which Milton's son, Sebastian, was not too happy about.
The fearless leader of Alexandria went to great lengths to keep war from breaking out, believing this community was truly worth preserving, and ultimately succeeded in having Pamela arrested and removed from power without things escalating further. He did not, however, replace her as leader. Nonetheless, Sebastian later visited Rick in the middle of the night to confront him and take revenge for ousting his family, shooting him in the chest multiple times. These wounds would quickly prove to be fatal with no help on the way, before Carl found him as a walker the next morning and did what had to be done.
For such a milestone event for the series, Kirkman naturally penned a rather lengthy letter to the fans to open the latest issue's Q&A column. In it, he states that this death has been in the works for quite some time and it has nothing to do with the television series and its own decision to move Rick away from the show's story. Kirkman also dives into a little bit of news on Stefano Gaudiano no longer inking the comics, with illustrator Charlie Adlard taking over those duties going forward. Read the full letter below.
So… Rick Grimes is dead.

Feels weird even typing that. It feels even weirder to be at this point in the story. Rick's death was planned longer than any death in this series. I've been working towards this since I started writing… issue #1. It doesn't make it any easier, but it's been something I've been getting more and more used to as the years got down to months and then weeks… I knew it was coming.

Even before we introduced Sebastian Milton (in issue #177), I knew he was the one who would kill Rick Grimes. For almost a decade now, I knew Rick would choose to preserve the Commonwealth no matter the cost… and it would cost him his life.

I've said in interviews for many, many years that everyone dies in this story, and that even Rick Grimes won't survive until the end. While this was always Rick's story thus far, as written about in the first issue, that doesn't mean he needs to be alive to be a presence in the series. This is the story of a world, not a man… It's the story of a world profoundly affected by that man, as we'll see starting next issue… but it isn't exclusively Rick's story.

I can only imagine how upset some of you are, and that's fine, really. By all means, be angry with me (or really, direct it all at Charlie, or Sean if you like). I'm upset when my favorite characters die in things I enjoy (please bring back Han in Furious 9). But like I said in issue #167 when Andrea died… the story is the boss here, and if we stopped losing characters and everything was just happy… this wouldn't be The Walking Dead.

And despite the fact that we don't have Rick Grimes with us anymore… I promise you, next issue and beyond will very much continue to be like The Walking Dead. After 192 issues, I hope I've earned a little trust.

NOW… I don't like addressing the TV show, simply because it has no bearing on this series. This series informs the show, not the other way around. BUT… we did lose Rick Grimes this year on the TV show as well, although he didn't die. So I feel compelled to state for the record that the events of this issue were in no way a reaction to that. As I stated, this has been planned for a LONG time.

UNFORTUNATELY, we're actually losing TWO integral parts of this series this issue, as this is the final issue that will be inked by Stefano Gaudiano.

Stefano came in to ink Charlie's art starting with issue #115. Before then, Charlie had handled those duties himself, but as we went into the bi-weekly ALL-OUT WAR event, he needed some help. Charlie and I loved Stefano's work so much that we asked him to stay on after the event was over and become the regular inker.

Stefano brought a flavor to Charlie's pencils that was distinct, yet paid homage to what came before. He made his mark, but his influence was seamless, he fit in perfectly. There were little flourishes in the work to be appreciated, but nothing that would have been jarring in a series already a decade old. It was a tall order and there were huge shoes to fill and Stefano filled them well.

The Walking Dead is a well-oiled machine. I trip through the scripts at a pretty good clip and Charlie is THE MOST PROFESSIONAL AND RELIABLE person working in the entire comics industry. It's true. When The Walking Dead grew into the massive phenomenon it has become, I recognized that was because the fans had supported it, and as a fan myself… I wanted to reward that support by making sure we were ALWAYS there for the fans, month in and month out. Throwing an inker into the mix could have really derailed what was a runaway train of a schedule.

If anything, Stefano made things run even smoother. He never missed a deadline and often beat them. He never had a bad thing to say and it was a great working experience. So really… I'm sorry to see him go. We all are.

Starting with next issue, the esteemed Mister Adlard will return to inking himself, like he had up to issue #114. Charlie loves inking himself and had missed the process and had been wanting to get back into it for a while, and the next issue seemed like the most logical place to do that. So here we are.

Thanks for everything, Stefano. And welcome back aboard, the glorious inks of Mister Adlard!

Whew… that ended up being a pretty long introduction… so… man… I'll just wrap things up by [saying] THANK YOU for the continued support… even if you're still furious as you read this and have maybe decided this is your last issue (at least give us one more to see if you like it!). I feel like I write this over and over as the months go by, but I truly mean it. We wouldn't BE here without you and to be here 16 years later, still telling this story, is a dream come true. So thanks for sticking by us all these years.
As a final note, Kirkman offered a small tease of what might lie ahead, although these types of things should always be taken with a grain of salt. "See you next month," he wrote. "And with Rick Grimes gone… who will be the focus of this series?! I'll give you one fucking fuckity guess, you fuckers."
Could fans have more Negan to look forward to? Well, probably, but you never know which way this story will go. Regardless, it's an end of an era for The Walking Dead and many of us long-time readers are in mourning, and rightfully so, but let's see what the next issue holds before lamenting the future of the series. After all, it's strangely fitting for Rick Grimes to only be the latest casualty in his story as it shambles on into uncertain waters.