Stranger Things Season 3 Review: The Show's Best Season Yet
The Netflix series' third season is bigger, better, and more heart-wrenching than ever, yet still incredibly funny and charming.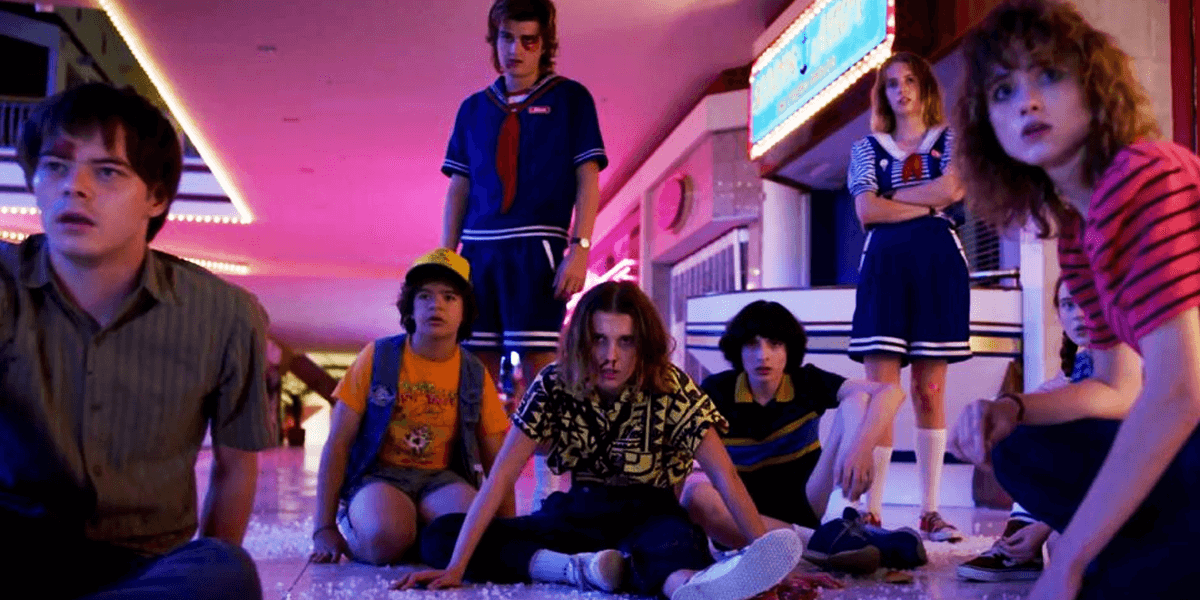 After (im)patiently waiting more than a year for Stranger Things Season 3 to hit, I binge-watched it in one action-packed day and I don't regret a thing. My expectations were high and I was not disappointed, which doesn't happen very often. The season had a little bit of everything: horror, drama, humor, and even romance. Let's look at the highlights of this season and what is there to look forward to in Stranger Things 3. Needless to say, there are SPOILERS AHEAD, so tread lightly.

This season focuses more on its main villain, the Mind Flayer, and if you read my Stranger Things recap, you'll know that was one of the things I looked forward to the most. It also introduces us to a (sort of) new monster, so it's safe to say all of my dreams came true.

[relatedArticle-0]

You learn pretty early on that the Mind Flayer isn't actually gone, but is just plotting its next move. That move, as it turns out, is looking for a new "host," who ends up being (and I think everyone could see this coming) Billy, Max's insufferable step brother. After becoming possessed by the Mind Flayer, Billy is a man on a mission: to find as many victims as possible to bring to his master. As such, he kidnaps his lifeguard coworker and, together, they also kidnap her parents and several other people in Hawkins.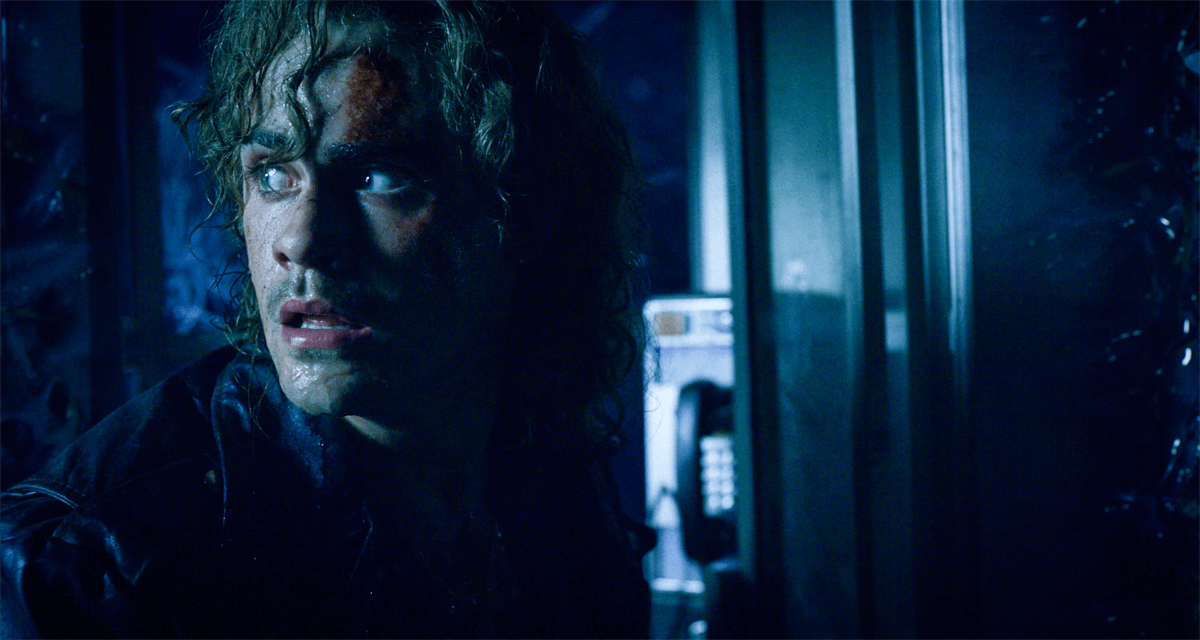 While all of this is happening, the rest of the characters are on their own important missions as well. The adults, Hopper and Joyce, become intrigued by the demagnetization of all of the refrigerator magnets at Joyce's house and place of work, so they follow that lead and end up back at Hawkins Lab. They eventually find out the Russians (evil Soviet stereotype, anyone?) have re-opened the gate to the Upside Down and they make it their job to seal it again.
Nancy and Jonathan are working together at the Hawkins Post and they start investigating pest problems only to discover rats are not the only ones affected by whatever this strange pest is. Steve is working at Scoops Ahoy, where he eventually befriends his coworker Robin and, together with Dustin, they try to figure out a Russian code (yay, even more Russians).
Eleven and Max (my new favorite BFF duo) find out something's not right with Billy and they go looking for the missing lifeguard. Meanwhile, Mike, Lucas, and Will try to spend some quality boys time together, but can't seem to be able to because Mike can't stop obsessing over why Eleven "dumped his ass" and Lucas is trying to help him by sharing his extensive wisdom on love and relationships. That doesn't sit so well with Will though, who just wants his friends back so they can all play D&D together.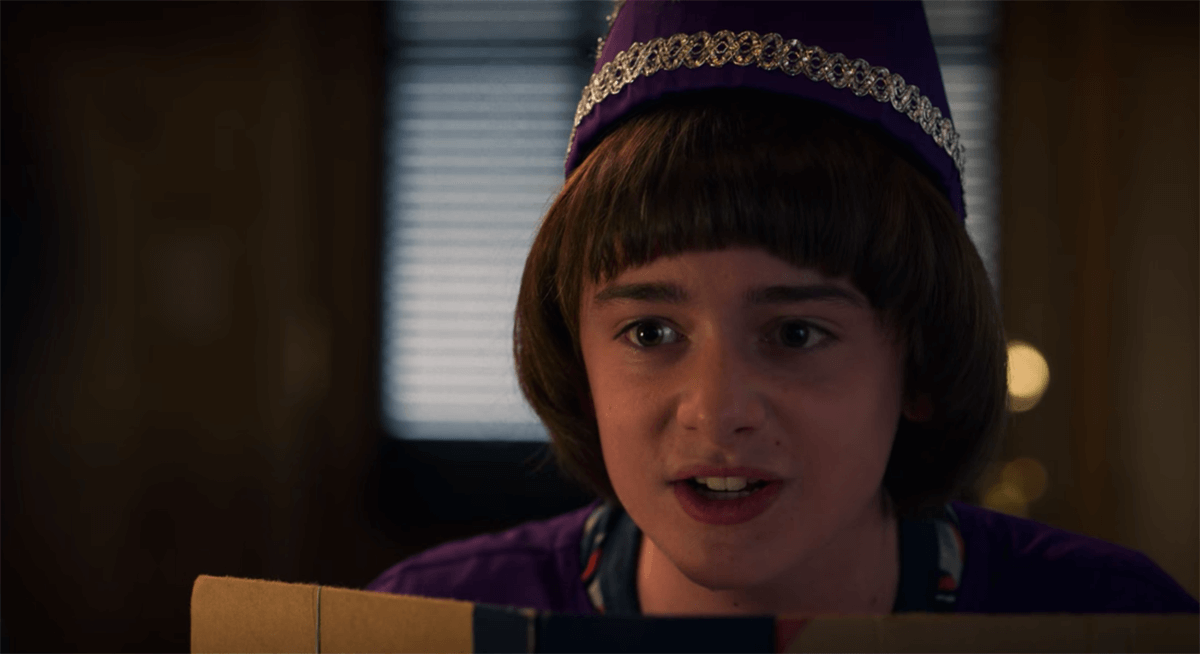 As different as these missions sound, they all end up leading to the same thing: the Upside Down and how to close the gate again before the Mind Flayer kills pretty much everybody in sight. I enjoyed the fact that this season gave us separate journeys for almost all of the characters, while also making sense for the viewer and bringing everybody (more or less) together at the very end.
Believe it or not, this is just a taste of what you can expect this season. The kids have definitely grown up and while I was afraid the show might try to do too much at once to emphasize this, they actually handled it perfectly. The season was romance-packed, but it didn't feel that way because of all of the incredible things happening to our favorite characters. The show also decided to expand its horizons by not only giving us bigger, more impressive face-offs (like the one at the mall), but also integrating new characters into the plot (hello, Alexei, I'm still not over your cruel fate).
The highlight for me this season was the representation of the female characters and the relationships between them. For one, Max and Eleven's friendship is just what this show was missing. The bonding, the boy talk, the sassy remarks, the standing beside each other – everything was just perfection. As much as I loved them together, I also loved them separately. Max really grew on me and became a full-fledged character, and Eleven learned that life is not all about boys and that she needs to be her own person.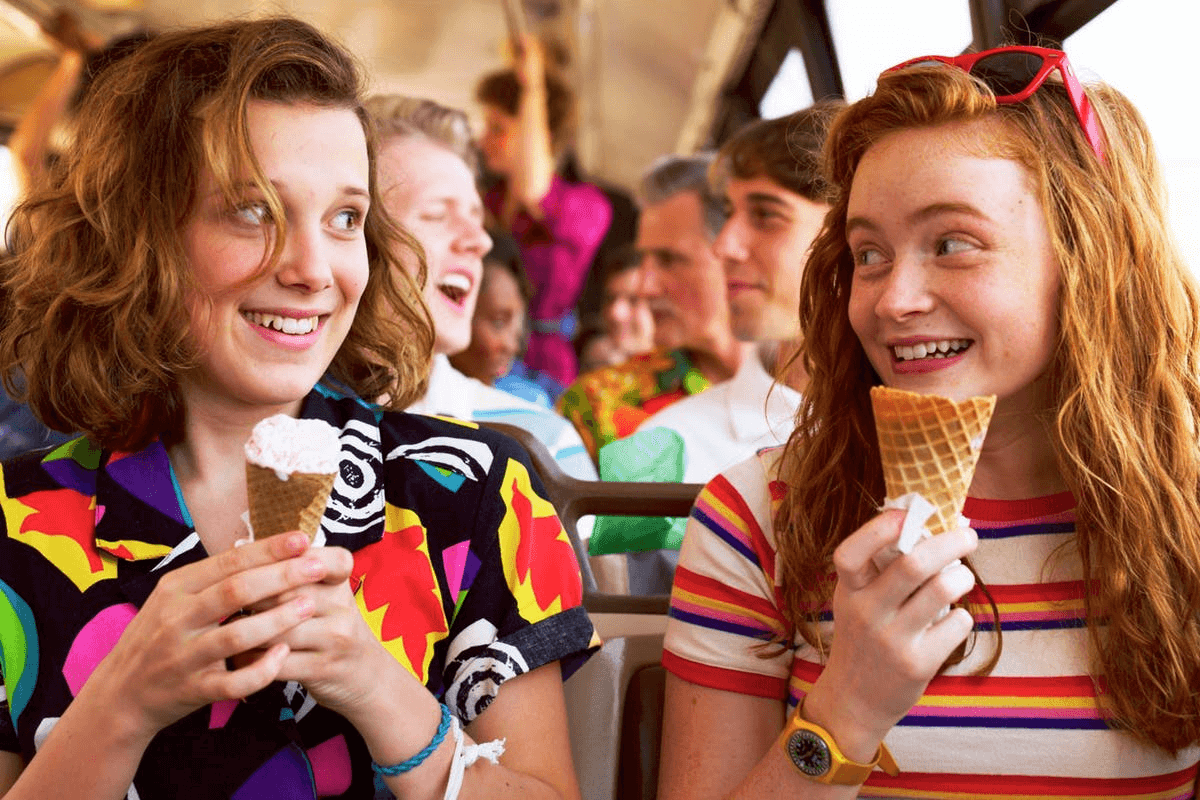 Another female character who stood out this season was Robin. Her coming out to Steve had me close to tears and it was an extremely refreshing choice as opposed to having her end up with him, as the season had been teasing from the very beginning. Steve's reaction was also a pleasant surprise. After a brief moment of shock, he just starts teasing her about her crush. Friendship goals! And speaking of queer characters, we also find out that Will may be queer as well.
Erica, Lucas' sister, was another home-run for me. Her interactions with Dustin leading to the realization (and ultimately acceptanc)e of the fact that she is indeed a nerd, Heaven forbid, were delightful.
Aside from all of that character development and diverse representation, I also want to mention the horror and scare factor of this season, which was pretty impressive. The monster (basically the Mind Flayer shadow teased in Season 2 now made of the goo of its victims) is particularly gory, and we get quite a few scenes in which we're clutching the remote awaiting its next move.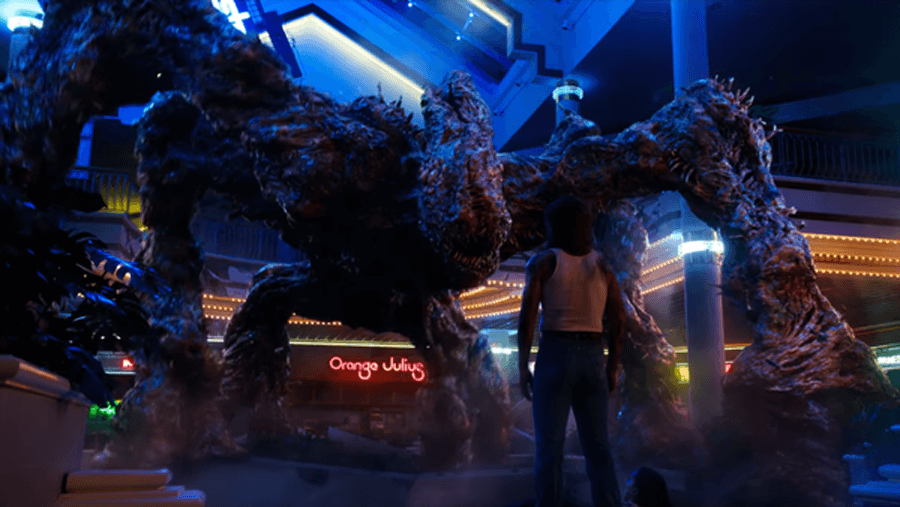 The Good
The character development was particularly good this season, as were the individual stories and journeys the characters had to go through. Female characters were given the arc they deserved and the friendships shined as well. The atmosphere was great, the monsters were just scary and gory enough, and the cliffhangers were epic.
The Not-So-Good
I don't have many of complaints about this season, but I was a little bit disappointed by what they decided to do with Hopper's character. Not so much his death, although that hurt as well, but his general attitude toward Eleven, Mike, and Joyce.
There are many more things I could say about Stranger Things Season 3, but I'm going to let you discover them by yourself. In the meantime, what I will say is that this season managed to somehow outdo itself and that makes me incredibly excited for what comes next.
I laughed out loud, I stared at the screen fists clenched and heart pounding, and I even cried a bit, so you can say this season had it all. What do you think? Share your thoughts in the comments!