Fright-Rags Rings in Summer with New Apparel for Return of the Living Dead III, The Gate, and Fangoria
Take a look at the latest offerings from the horror merchandiser.
By Chris Morse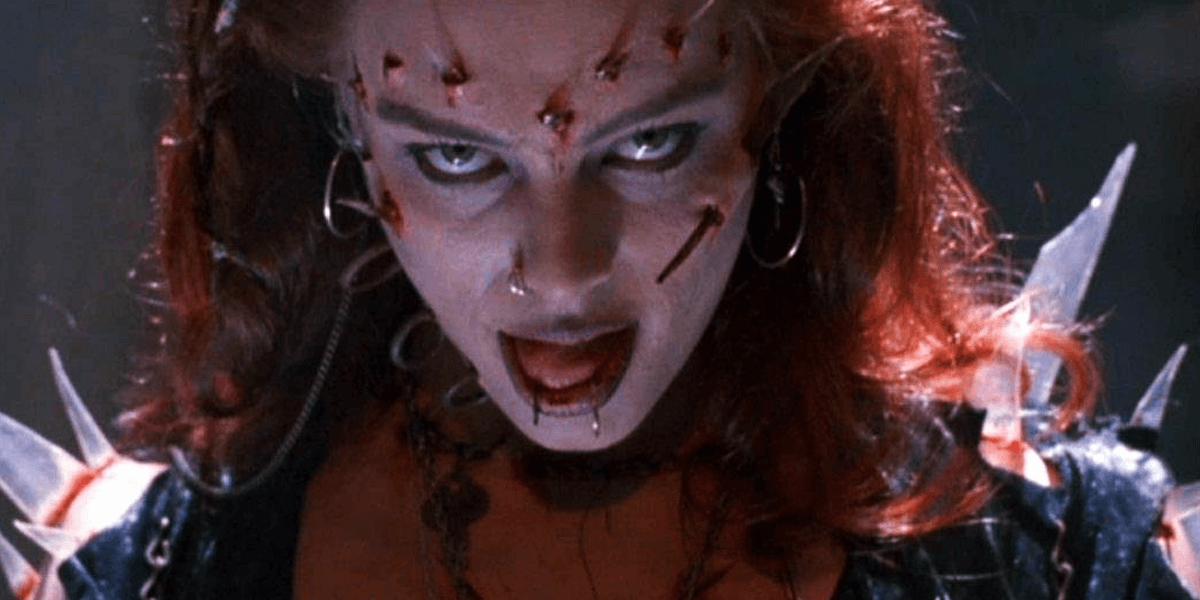 Who needs summer clothes when you can shop around for new horror wear year-round? As usual, Fright-Rags has us covered in that department, so let's have a look at the retailer's latest genre offerings, which include new items for Return of the Living Dead III, The Gate, and a 40th anniversary celebration of the Fangoria brand, which has been a horror mainstay since 1979.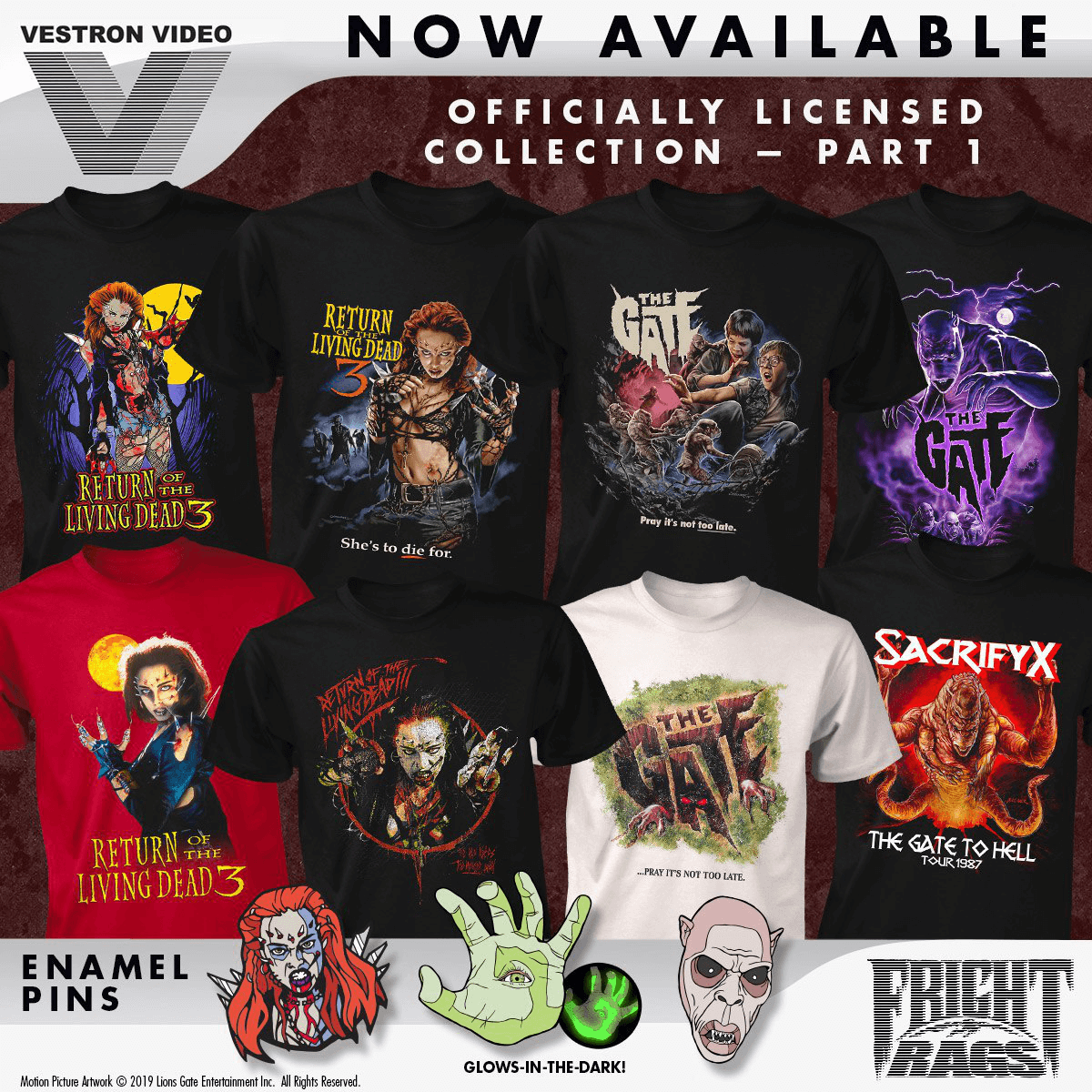 The first two collections are all about cult classics. First, we have three new T-shirts and a zombified Melinda Clarke enamel pin for Brian Yuzna's Return of the Living Dead III, which debuted back in 1993. The second collection heads back to the late '80s to honor The Gate with four shirts and two enamel pins, one of which glows in the dark. Just be careful not to open any gates to hell with these items.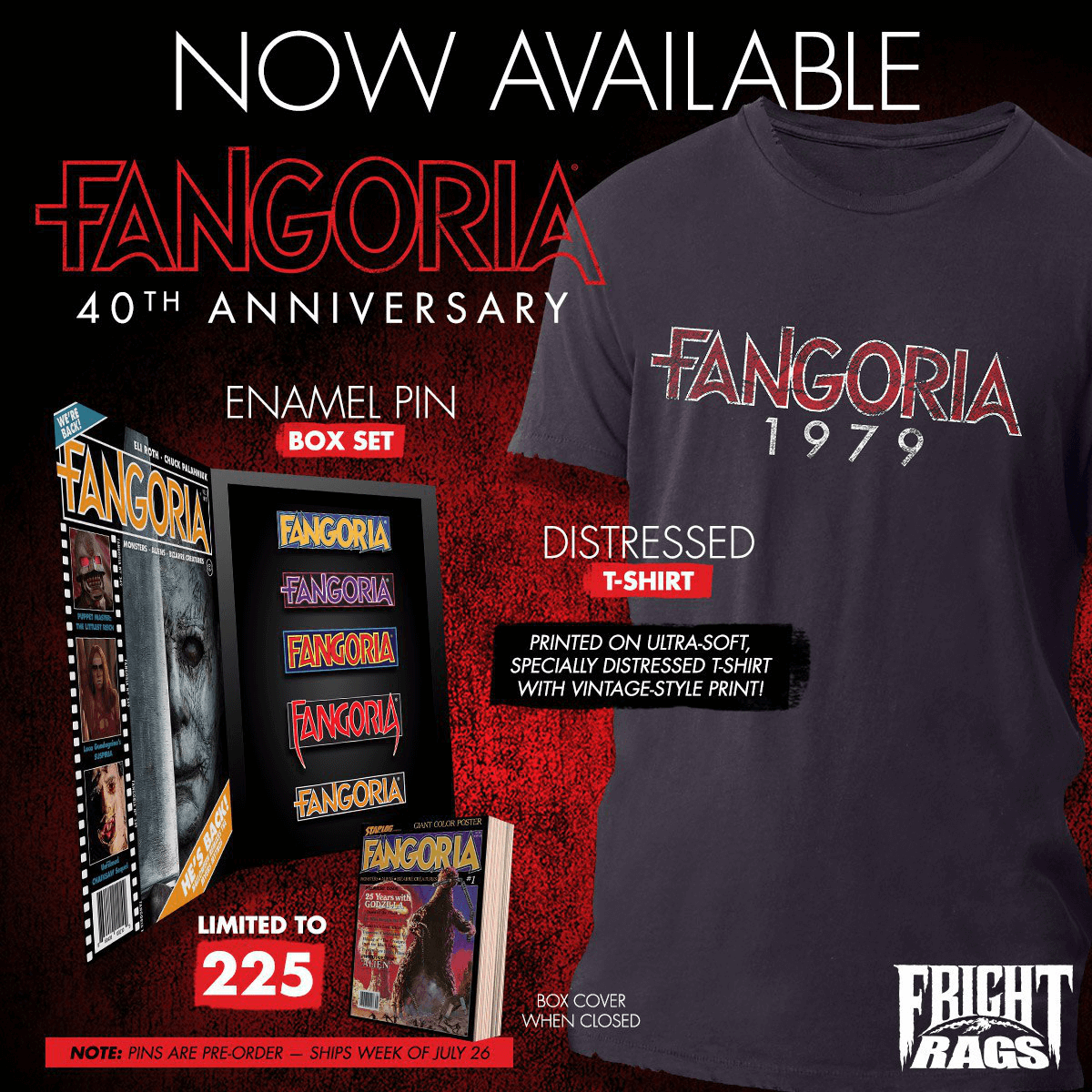 The final new collection celebrates the 40th anniversary of the Fangoria brand with a special limited box set of five enamel pins, featuring the various logos used by the magazine over the years. This will be limited to just 225 units and comes housed in a collectible box. Two T-shirts are also available, one distressed Fangoria 1979 tee and another for Pride Month. All proceeds from sales of the latter shirt will be donated to AIDS/Lifecycle.
All of the above items are now available on Fright-Rags. Be sure to check out the store's other offerings while you're there and stay tuned to Dead Entertainment for more cool horror merchandise releases.