The Latest Fright-Rags Apparel Releases Are All About the Living Dead
Plus, Barbara Crampton gets her time to shine with her own official shirt.
By Chris Morse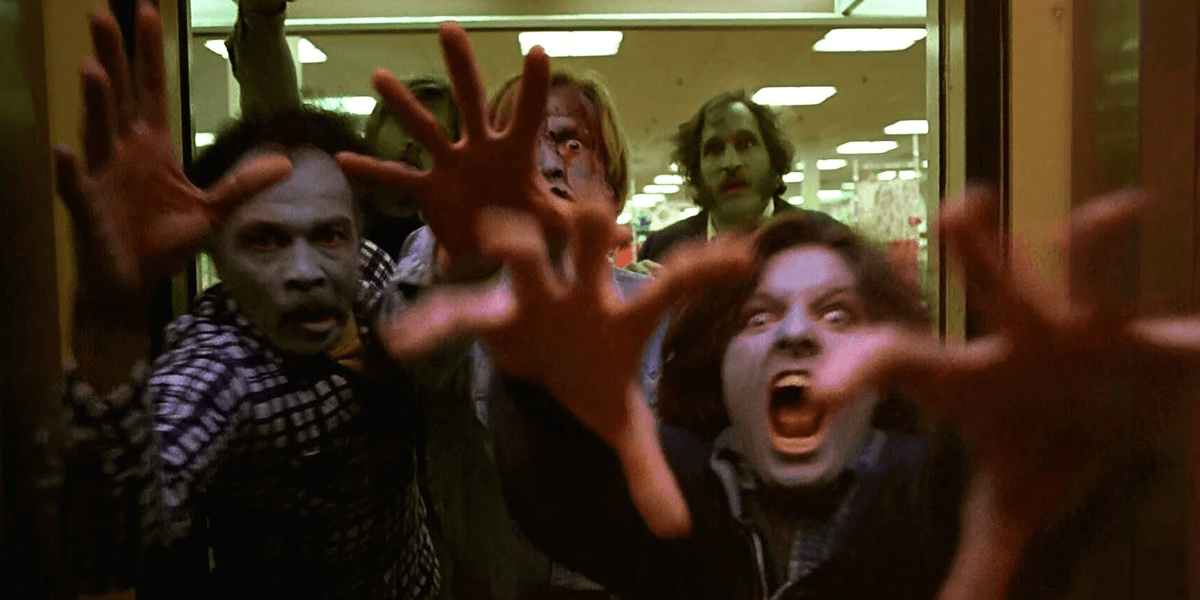 It's party time at Fright-Rags with some new apparel releases chock full of the living dead. This month, the horror retailer is celebrating a handful of horror classics with new T-shirt releases as well as a few fun accessories. On deck this month are Dawn of the Dead, horror icon Barbara Crampton, and The Return of the Living Dead. See below for what's on offer this month.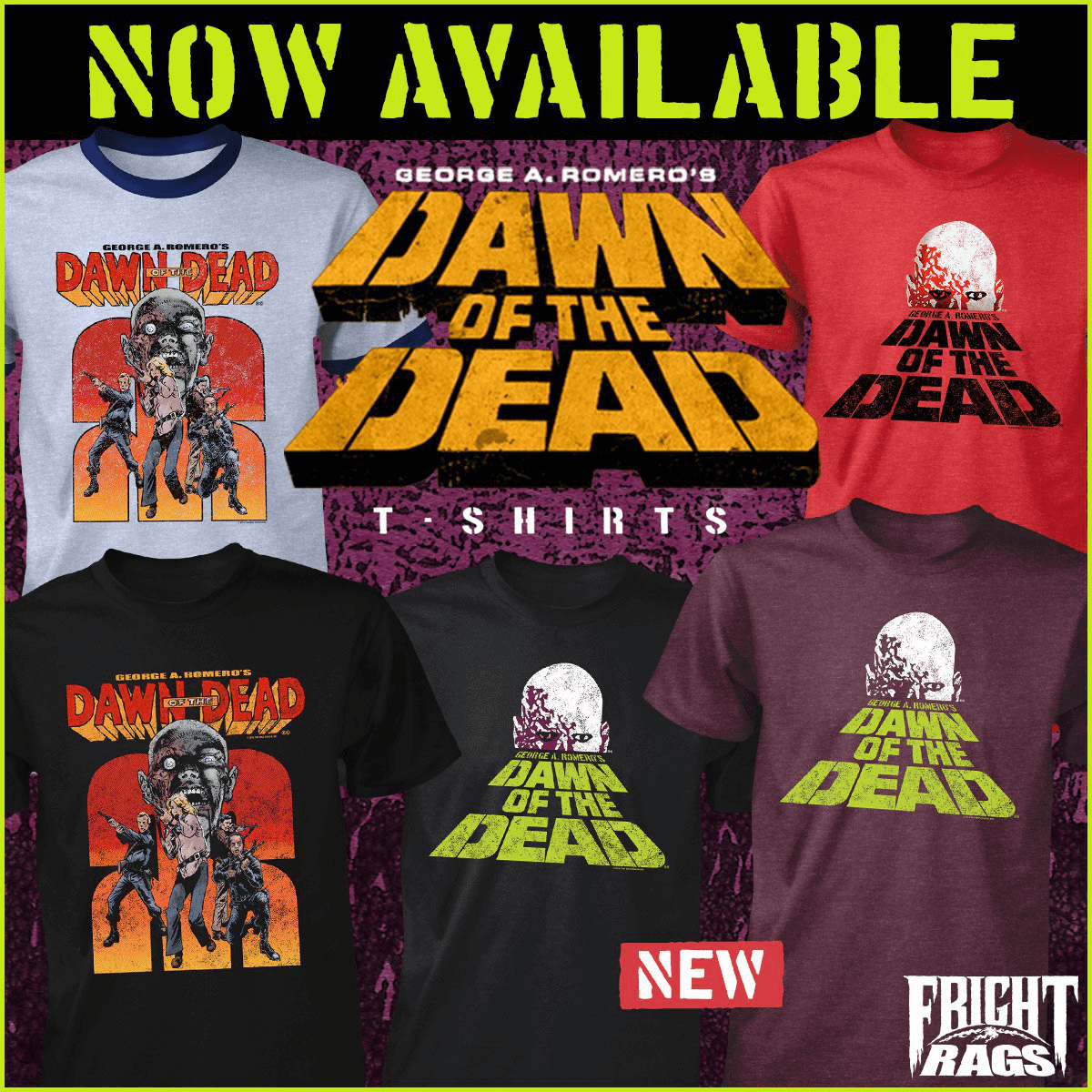 First up is a new line of T-shirts commemorating George A. Romero's original Dawn of the Dead. Two variations are available, one with the film's logo in red, purple, or black, and the other is in comic-book style on black shirts and ringer tees. These are nothing too flashy, but the style is totally appropriate for anybody who wants to represent classic horror.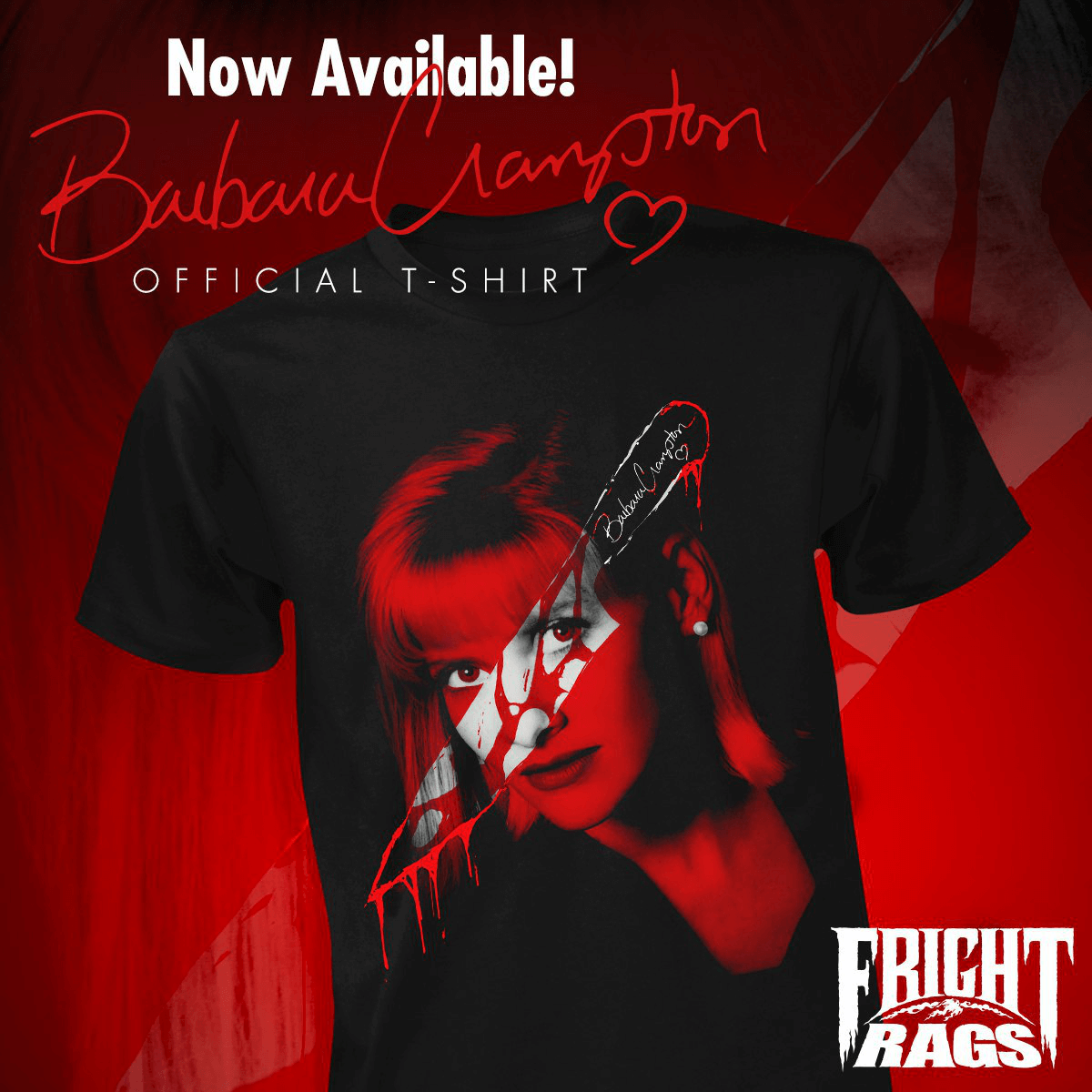 Next, we have a new T-shirt design honoring horror icon Barbara Crampton, who starred in such films as Re-Animator, You're Next, and Chopping Mall. It's always nice to shine a spotlight on our favorite women in horror and Barbara is high up on that list, making this a perfect buy for any fan of the actress.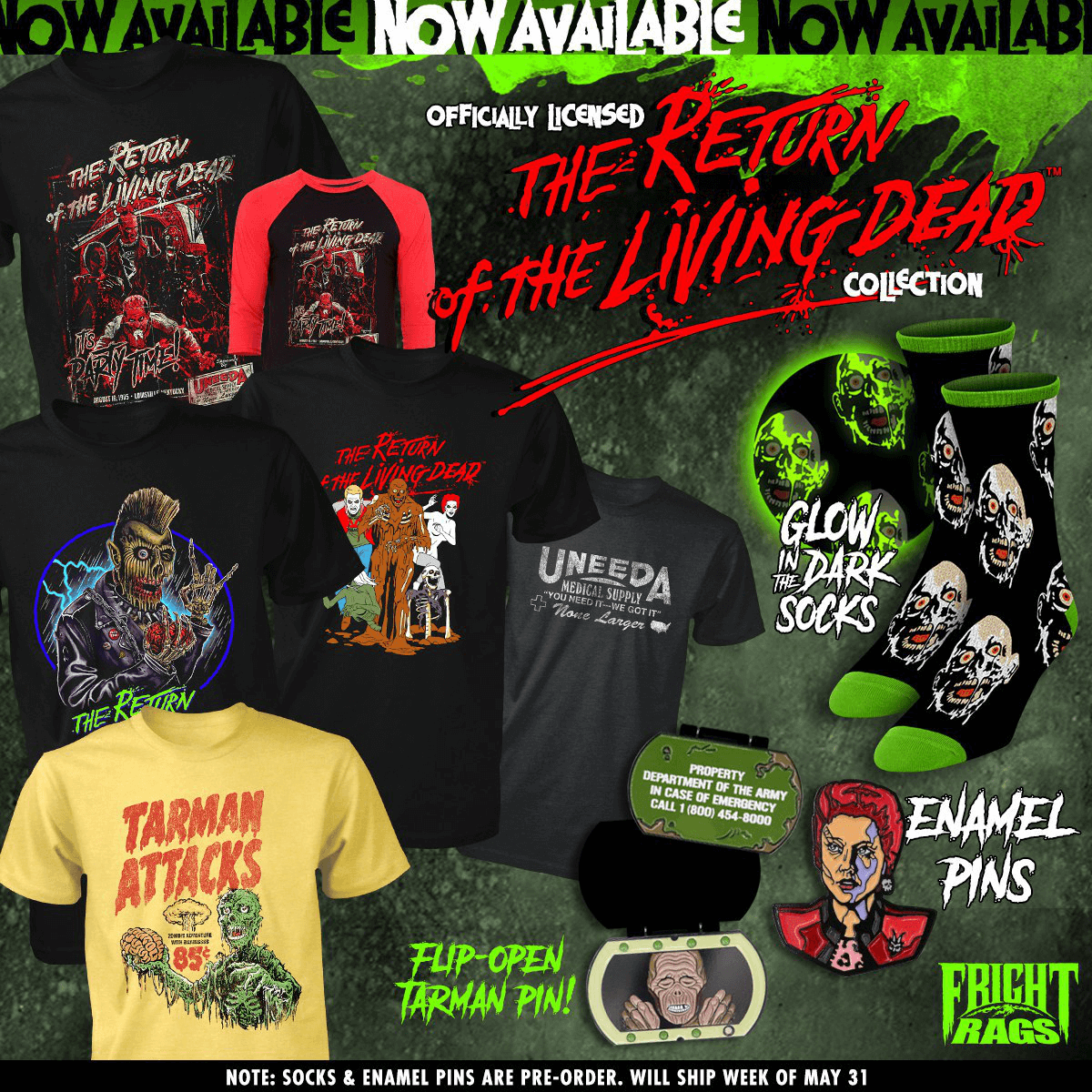 Finally, the retailer's brand-new line for The Return of the Living Dead is here and this one makes us want to party. Five T-shirts of varying designs are available, along with a pair of enamel pins (including Tarman) and even glow-in-the-dark socks. I've never thought about glow-in-the-dark socks before, or considered why I would ever need them until now, but I'm pretty sure I need a pair. How about you?
All of the above items are now available on Fright-Rags. Be sure to check out the store's other offerings while you're there and stay tuned to Dead Entertainment for more cool horror merchandise releases.