Latest CD Releases from La-La Land Records Include Child's Play and The X-Files
Should we whistle a spooky theme or play it with some toy instruments?
By Jay Gervais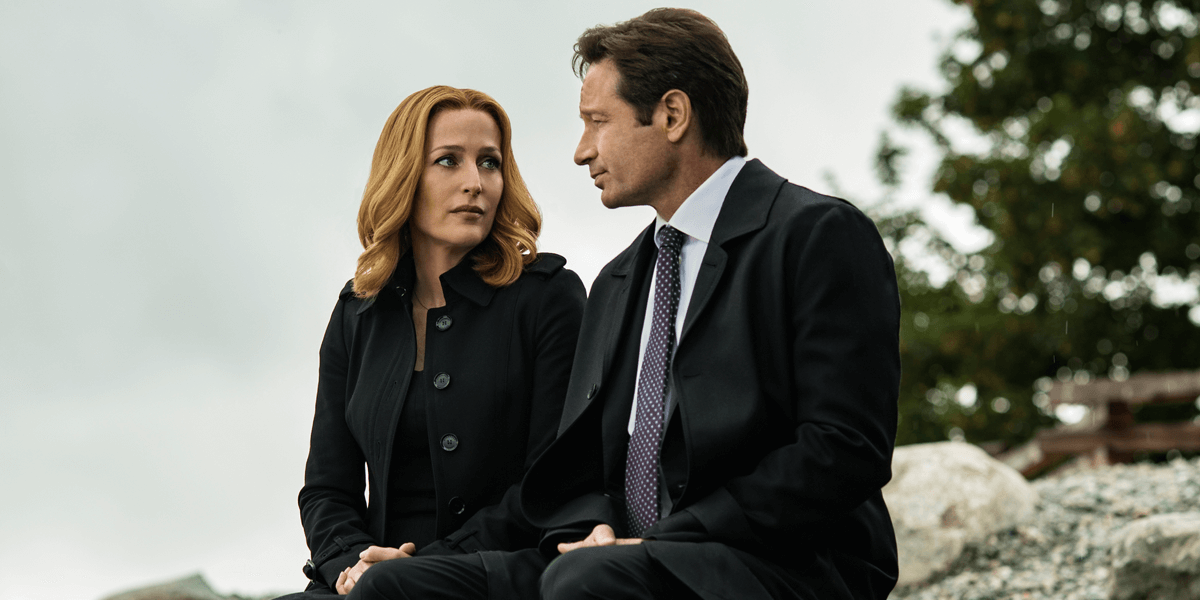 The soundtrack gurus over at La-La Land Records have a couple horror offerings up for grabs, so do read on if you're a fan of Child's Play or The X-Files, as these are meant for you!
First up, we have score for the Child's Play remake from The Walking Dead's Bear McCreary. This CD release is priced at $15.98 along with the cost of shipping. If you act fast, you might be able to snag one of the 360 copies of the album autographed by the composer, which is a pretty great deal all around! Have a look below for the album cover and the track listing. You can make your purchase here.
Track Listing:

01. The Buddi Song (feat. Mark Hamill)
02. Theme from Child's Play (feat. Mark Hamill)
03. Birth of Chucky
04. Karen and Andy
05. A Surprise for Andy
06. A New Friend
07. Tickle Time
08. Bad Influence
09. Taking Down the Lights
10. The Watermelon Man
11. Deactivating Chucky
12. In the Basement
13. The New Doll
14. Kaslan Car
15. Andy at Bat
16. Convergence at Zed Mart
17. Zed Mart Massacre
18. Chucky's Trap
19. Friends Until the End
20. Kaslan Theme
21. Child's Play Theme (1988) [Bonus Track]
In addition, we also have a 2-CD limited edition set featuring music from The X-Files' eleventh season, which concluded last year. Of course, returning to provide the music is the series' main composer, Mark Snow. This item can be yours for $24.98, plus any associated shipping costs.
It contains music from every episode of this season except for "Nothing Lasts Forever," the ninth episode, for some reason. In any case, have a glance at the track listing and album cover below. If you're already convinced of adding this to your collection, you can do so here.
Track Listing:

Disc One
Episode: "My Struggle III"
1. Recap (0:55)
2. THE X-FILES Main Title (Season 9) (0:36)
3. Carl Gerhard Busch (2:47)
4. The Brain Code Says Find Him/Where's the Boy (7:32)
5. Super Human Experimental Casualties (2:04)
6. Wheels and Squeals (3:04)
7. Broken Promise (3:44)
8. My Enemies Are Legion/All You Had To Do Was Knock (5:23)
9. Heavy Wheeling (8:34)

Episode: "This"
10. Russian Dressing (4:40)
11. Fatal Error (6:44)
12. Vacated (0:49)
13. Destroy the Backup (0:21)

Episode: "Plus One"
14. House of Chucky P (1:46)
15. Still Got Scoot in Your Boot (2:12)
16. Unraveling (1:05)
17. Scully Sees Scully (1:30)
18. It's Spreading (1:39)
19. Hanging the Hangman (4:54)
20. In The Realm of Possibilities (0:37)

Episode: "The Lost Art of Forehead Sweat"
21. My Name is Not Buddy (1:43)
22. Rod Serling Appears (0:30)
23. A True Fan (0:25)
24. Dr. Wuzzle (1:02)
25. Dr. Thaddeous They (1:30)
26. The Grenada UFO Stamp (2:26)
27. The Untold History of The X-Files (1:27)
28. Henchmen (0:33)
29. Fox Freakin' Mulder (0:48)
30. Jumpin' (0:13)
31. Reginald Murgatroid (1:25)
32. Straight Jacket (0:18)
33. The Truth From Outside the Galaxy/Answers to Anything (1:08)
34. To Find Each Other (0:58)
35. Remember How It Was (0:31)

Disc One Total Time: 77:22

Disc Two
Episode: "Ghouli"
1. Ship-Shapes (2:44)
2. Jackson Van De Camp (1:50)
3. No Browsing History/The Bigger Picture (3:13)
4. Jackson is William (2:00)
5. Jackson's Escape (5:45)
6. Stand for Something (0:51)

Episode: "Kitten"
7. Davey's Big Knife (0:58)
8. The Boy that Hates Kittens (3:44)
9. The Seeds of Mistrust (4:19)

Episode: "Rm9sbG93ZXJz"
10. Silver Moon/Drone Fever/Batting Practice/
Package/Drone Rescue/Vacuum (3:15)
nothing lasts forever
11. A Tasty Pancreas/I Will Repay (4:01)
12. Loved You on Dragnet (3:06)
13. Olivia Shows Her Love to Barbara (1:06)
14. I Will Deliver (3:58)

Episode: "Familiar"
15. Mr. Chuckleteeth #1 (0:19)
16. Almost Knocked Me Over (3:40)
17. Mr. Chuckleteeth #2 (0:20)
18. The Ritual Burn/Mr. Chuckleteeth (7:18)

Episode: "My Struggle IV"
19. Recap/My Name is Jackson Van De Camp (5:11)
20. Mr. Y Go Bye (2:51)
21. Jackson's Action (1:44)
22. Arriving at the Docks (4:04)
23. Floating Away (5:30)
24. He Shot Him and He Shot Me (3:56)
25. THE X-FILES End Credits (New Orbit) (0:35)
26. I Made This/20th Century Fox Fanfare* (0:08)
27. The X-Files Theme (a cappella) (1:07)
Performed by The Warp Zone

* Music Composed by Alfred Newman
Disc Two Total Time: 78:51
Total Set Running Time: 2:36:48
Stay tuned to Dead Entertainment for all the latest news on CD and vinyl horror soundtrack releases like the above! You can also depend on us for the latest regarding both the Child's Play and The X-Files franchises respectively.