Kino Lorber Releasing Classic British Horror Anthology Dead of Night on Home Video
You will be able to grab up this special edition release early next month.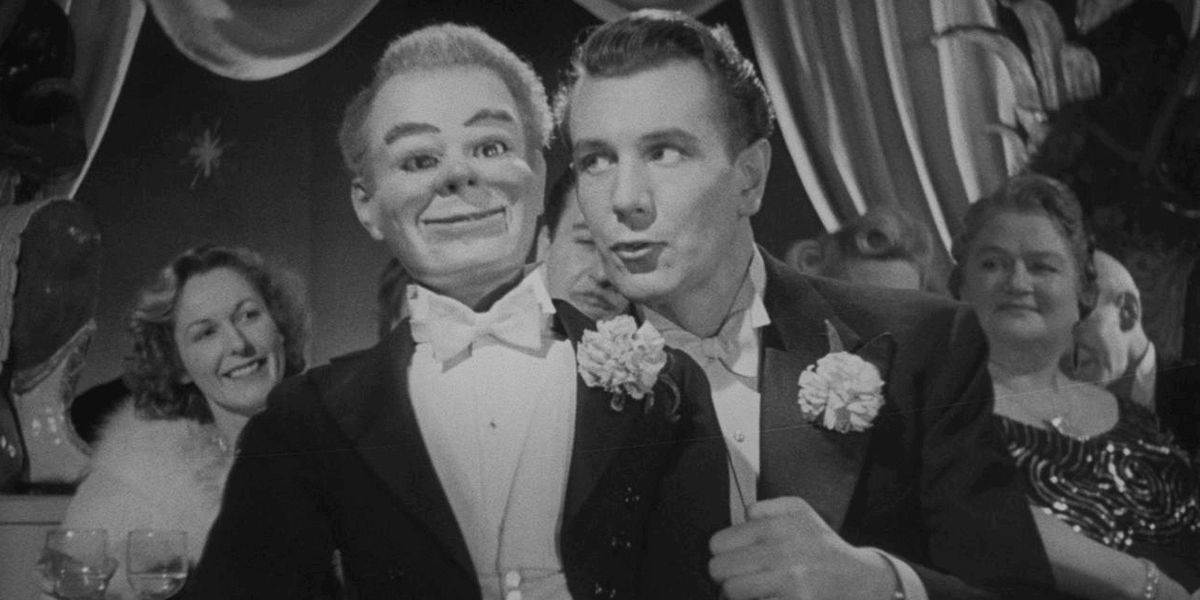 Kino Lorber is set to release a 4K restoration of the classic 1945 British horror anthology, Dead of Night. The film was of particular importance within the era it was released, a period when horror films in Britain were few and far between after having been banned entirely during World War II, ultimately becoming a lasting influence in the genre for years to come.
The most famous of the segments, The Ventriloquist's Dummy, starred Michael Redgrave (Mourning Becomes Electra, The Night My Number Came Up) as the owner of an evil dummy that is much more alive than it appears. Have a look below for the full details for this special edition home video release.
A group of strangers, mysteriously gathered at an isolated country estate, recount chilling tales of the supernatural. First, a racer survives a brush with death only to receive terrifying premonitions from beyond the grave. Then a teen's innocent game of hide-and-seek leads to an encounter with the macabre. Next, a young couple purchases an antique mirror that unleashes a horrific power from its past. In a lighter vein, two competitive golfers play for stakes that may haunt the winner forever. Finally, a renowned ventriloquist descends into an abyss of madness and murder when his dummy develops a mind of its own. But even after these frightening tales are told, does one final nightmare await them all?

Britain's venerable Ealing Studios brought together four brilliant directors, Charles Crichton (The Lavender Hill Mob), Basil Dearden (The Mind Benders), Alberto Cavalcanti (They Made Me a Fugitive) and Robert Hamer (It Always Rains on Sunday) to create this classic chiller that remains one of the most influential horror films ever made. This is the uncut and complete UK version of Dead of Night, now newly restored in 4K from original archival materials for the first time in decades.

Special Features: Audio Commentary by Film Historian Tim Lucas | Remembering "Dead of Night" - Documentary (75:35) | Trailers
Dead of Night is set to release on July 9th on Blu-ray and DVD, retailing for $29.95 and $19.95 respectively. We are huge fans of horror anthologies here at Dead Entertainment, so this release will inevitably find its way into our collections when it is released later this summer.