Mark Hamill Opens Up About Voicing Chucky in the Child's Play Remake
The prolific actor recently spoke about the role and what makes this incarnation of the killer doll stand out from the original films.
By Chris Morse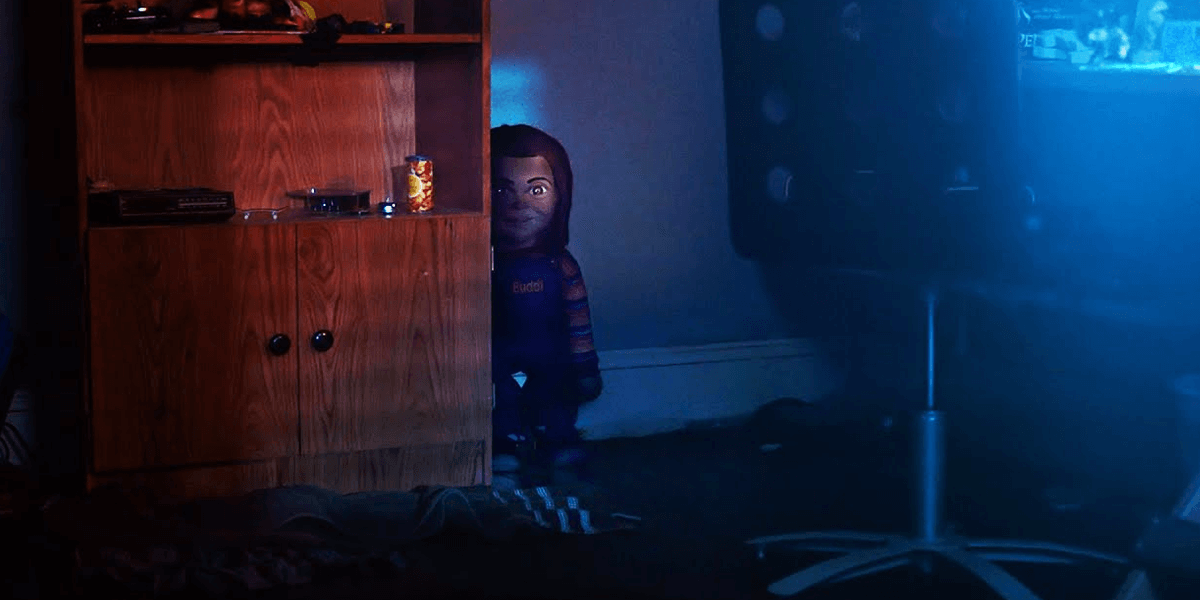 The Child's Play remake arrives later this month and if there's one thing this film has working in its favor, it has to be the presence of legendary actor Mark Hamill, who will be voicing Chucky this time around. Although the Brad Dourif-voiced incarnation of the character will live on through a Chucky TV series, this remake is setting out to do something different as it aims to put a modern spin on the killer doll concept made famous in Don Mancini's original effort.

The actor spoke about taking on the role at a recent press conference, where he discussed director Lars Klevberg's vision for the remake and the process of collaborating on the delivery, among other topics. Here are a few highlights, courtesy of Den of Geek.

"I got a letter from Lars," said Hamill. "He already laid out his vision for the film, before I read it. And then they sent me this script and I thought the crucial element that was different from the original, which I love – I'm a huge fan of Brad's interpretation – Chucky has a different origin. So it's not the soul of a serial killer, but someone deliberately goes in and alters his operating system and takes off the safety measures."

On finding the right tone for the character, the actor dove into some detail about the collaboration process. "We always try and be guided by the script," he explained. "It was a really sort of open collaboration because I would try maybe five (takes) in a row, and do slightly different nuances. The interesting thing is to see them assemble it and what choices they made…it's really like giving them jigsaw puzzle pieces that they can assemble later to their liking."

One of the major changes for the remake's version of Chucky is that we no longer see a doll possessed by a serial killer, but rather an AI with its safety restrictions removed, leaving behind a blank slate of sorts to learn from the world around him. Naturally, all of this learning has skewed him towards murderous tendencies and all-around bad behavior.

[pullQuote-0]

Finally, Hamill realizes that it's a tall order to voice such an iconic character, but the respect he has for Dourif's work makes it easy for him to embrace the responsibility.

"When I agreed to it, and it sunk in that they wanted me to do this, I felt intimidation like I hadn't felt since I did the Joker," he admitted. "I thought, when I auditioned for the Joker, there's no way they're going to cast this icon of virtue, Luke Skywalker, as the Joker. Forget about it. So I had no performance anxiety because I knew they couldn't hire me. It's only when they hired me that I really thought, 'Oh no, I can't do this because so many people have expectations of what he's supposed to sound like.' I didn't feel that kind of intimidation until it sunk in that I was doing this. I love Brad. It's a great responsibility, so I'm anxious to see how people react because it's not the Chucky that we all know from before."

In Child's Play, a mother gives her son a toy doll for his birthday, unaware of its more sinister nature. The cast includes Aubrey Plaza (Parks and Recreation, Legion) as the mother, Karen, Gabriel Bateman (Light's Out) as her son, Andy, and Brian Tyree Henry (Atlanta) as Greg, a detective who will be investigating the mysterious deaths surrounding the doll. Chucky is voiced by the legendary Mark Hamill.

The film is directed by Lars Klevberg, who is known for his horror film, Polaroid, with a script penned by Quantum Break and Kung Fury 2 writer Tyler Burton Smith. KatzSmith Productions' David Katzenberg and Seth Grahame-Smith (Stephen King's It) are on board as producers with the film slated to arrive early this summer on June 21st, 2019.