Amazon's The Dark Tower TV Series Adds The Walking Dead's Michael Rooker
The actor will play a yet-to-be-revealed role in the upcoming television series.
By Chris Morse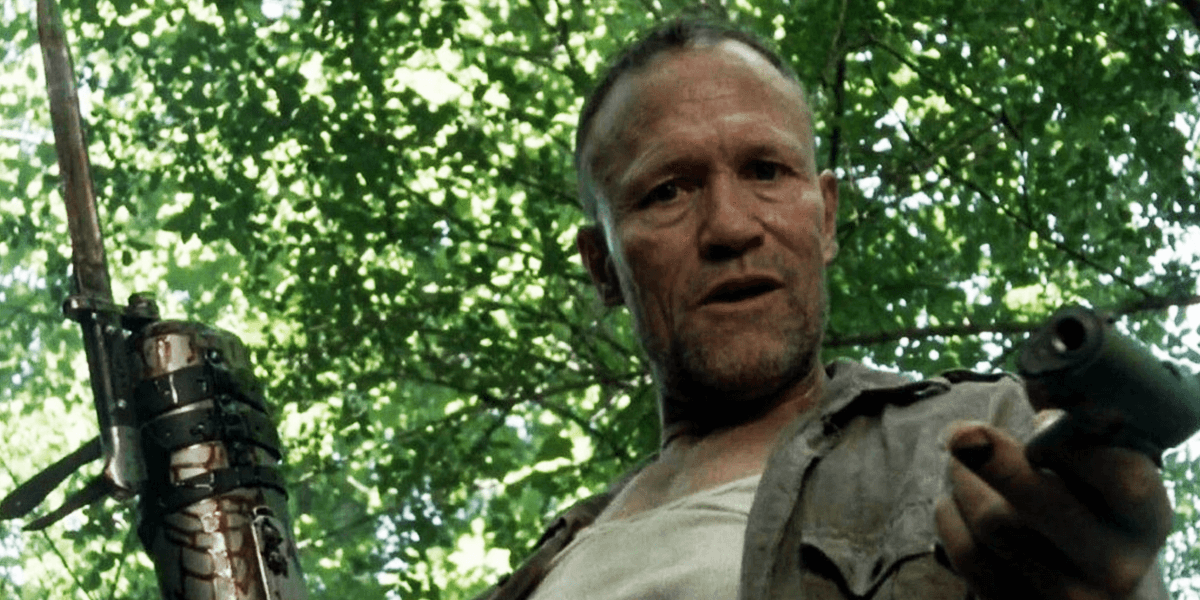 News on Amazon's upcoming television adaptation of The Dark Tower has been relatively quiet since April, when we learned that Game of Thrones' Jerome Flynn had joined the series to star alongside Sam Strike, who will be playing Roland the Gunslinger. However, today brought us another surprising addition in the form of actor Michael Rooker, who has officially come on board the production.
This casting update comes courtesy of the actor's personal website, which shared the news earlier today along with the information that the pilot episode is currently being filmed on location in Croatia. Rooker is known for a handful of recent roles, ranging from The Walking Dead's earlier seasons to James Gunn's Guardians of the Galaxy franchise. What role he will be playing in this series remains firmly under wraps.
The Dark Tower television series is following a slightly different path than the story and starting point of the film adaptation, diving into Roland's origin story from the fourth book, Wizard and Glass. It seems as good of a place as any to start, given how this effort will be hitting the reset switch after the movie failed to take off in the way Sony had hoped.
Overall, the series is a tale of good and evil that blends the wild west and magic in a world where the protagonist is the last living member of an order called the Gunslingers in the ashes of an ancient, technology-driven society. The show will follow a younger Roland Deschain as he earns his guns and embarks on grander adventures, eventually setting out to find the Dark Tower, a place that is said to be the nexus of all universes, while the current world appears to be coming apart at the seams.
Amazon's The Dark Tower will star Sam Strike (Nightflyers) as Roland the Gunslinger with executive producer Glen Mazzara overseeing the series. The cast will also include Jasper Pääkkönen (Vikings, BlacKkKlansman) as Marten, Jerome Flynn (Game of Thrones), and Michael Rooker (The Walking Dead, Guardians of the Galaxy). The series will premiere in 2020, but there is no word yet on exactly when. Stay tuned for all the latest here on Dead Entertainment.