Jason Reitman Says Surviving Original Ghostbusters Have All Read the New Sequel's Script
This is a very good indicator that stars from the original film will be making their return.
By Chris Morse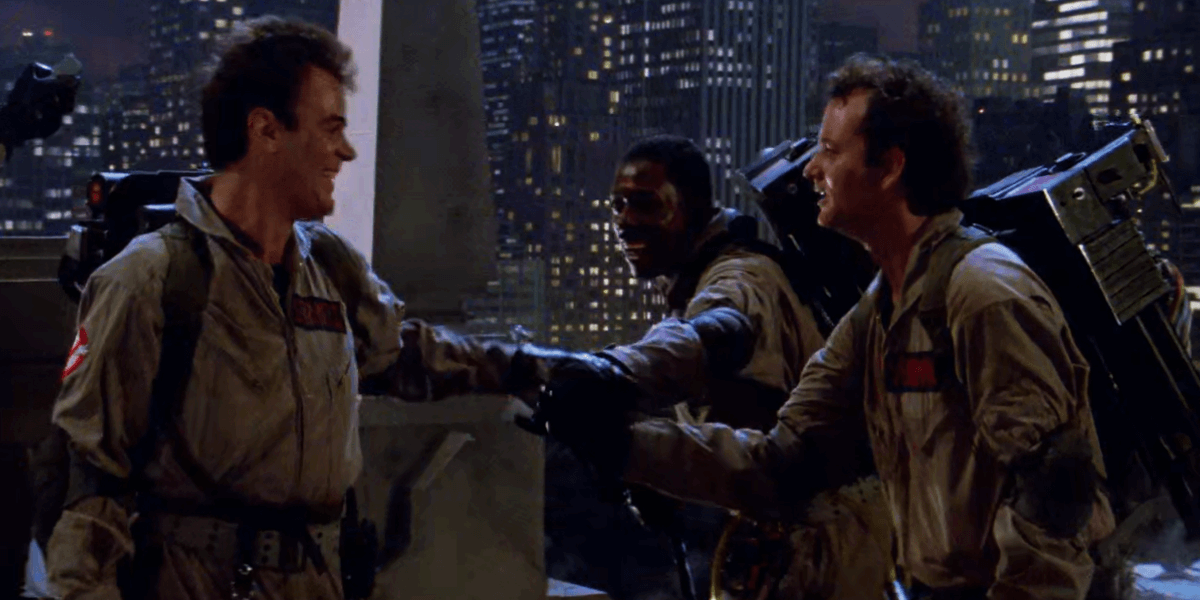 It seems like fans should have every reason to believe the surviving original cast of Ghostbusters will be appearing in the new film, short of being given specific confirmation beyond hints and teases. A couple days ago, we received our biggest clue to date from Sigourney Weaver herself, who all but confirmed her return while also mentioning that she is excited to be working with "the guys" again, who are presumably exactly who we think they are.

During this weekend's Ghostbusters Fan Fest, director Jason Reitman upped the ante with an even bigger tease, revealing that cast members from the original film, including the surviving team members themselves, have all read the new script. Stopping short of an official announcement, this is a very strong indicator that they will all be back in some capacity, especially coupled with the earlier comments from Weaver on reprising her role of Dana Barrett.

[pullQuote-0]

Murray in particular is famously stingy and selective about reading any screenplay, so, needless to say, if he has taken the time to read it, there is a part for him in there and he is on board. We're not yet sure how big of a role the original Ghostbusters will play in the new film, but it sounds like fans can breathe a sigh of relief that we will finally be seeing the original crew one more time. Unfortunately, the late Harold Ramis is no longer around to join them, but we bet he would be every bit as excited as any fan is with respect to finally seeing this happen. What better tribute to him can there be than this?

Reitman also said the team has wanted to make this "a love letter to the original movie." Considering how much the 1984 film defined the childhoods of so many fans, we couldn't agree more. Even if the end goal is to pass to torch to a new generation of Ghostbusters and say goodbye to these characters, at least the right person is trying to do this the right way. All of this sounds very promising.

The confirmed cast of the new Ghostbusters film so far includes Finn Wolfhard (Stranger Things, Stephen King's It), Mckenna Grace (The Haunting of Hill House, Annabelle Comes Home, Captain Marvel), and Carrie Coon (The Leftovers, Fargo, Gone Girl). The trio make up the core family unit of the story, which is said to follow a single mother and her children with some kind of mysterious ties to the Ghostbusters of old. Exactly how they will come into play remains a mystery.

Early reports indicated that Sigourney Weaver would be returning for the new film to reprise her role of Dana Barrett, with a follow-up confirmation indicating that more of the original stars would be back as well, including Bill Murray, Dan Aykroyd, and Ernie Hudson.

It stands to reason that Grace and Wolfhard's characters might make up one half of the next generation of paranormal investigators, however they might stumble their way into the ghostbusting business. The main characters are said to be four teens: two boys and two girls. Considering this film will be a direct sequel to the original Ghostbusters, we will likely see a passing of the torch a way that directly connects to the story and characters we still love to this day.

The new Ghostbusters sequel is written by Gil Kenan and Jason Reitman, with the latter also directing, and will hit theaters next summer on July 10th, 2020. Stay tuned to Dead Entertainment for all the latest news and updates on this film.