Fright-Rags Summons New Releases for The Omen, Happy Death Day, and Hammer Films
New and classic horror features alike are on display in the latest offerings from the retailer.
By Chris Morse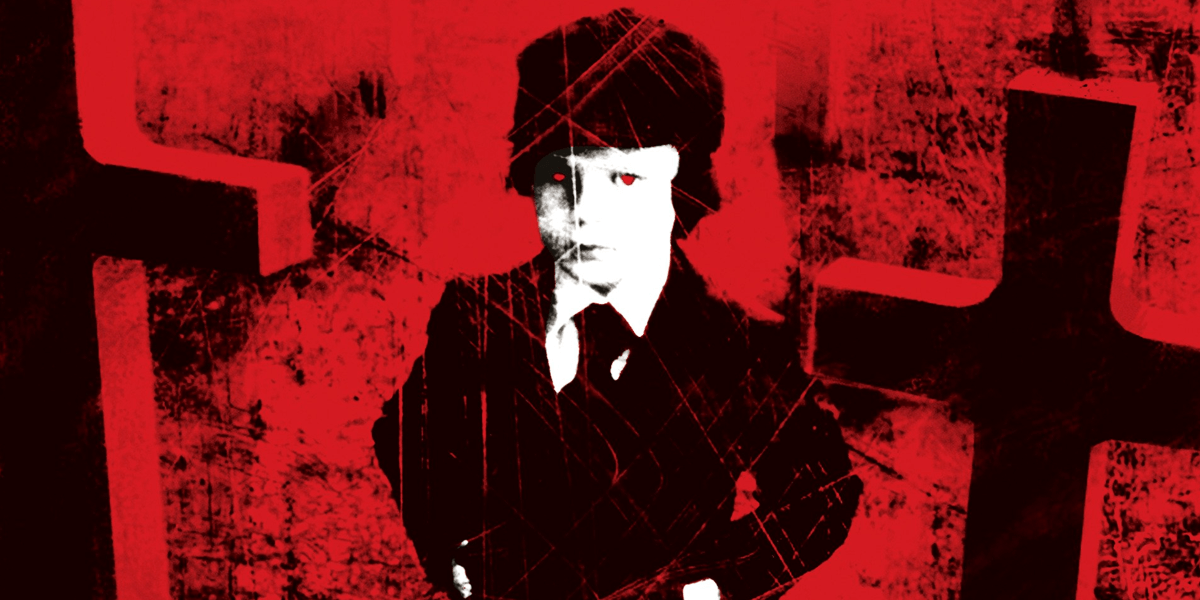 We are headed into another new month and Fright-Rags has released a trio of new collections right on schedule. This time, the retailer is paying homage to more recent and classic films alike with merchandise for The Omen, Happy Death Day, and the British horror studio, Hammer Films. See below for what's on offer this month.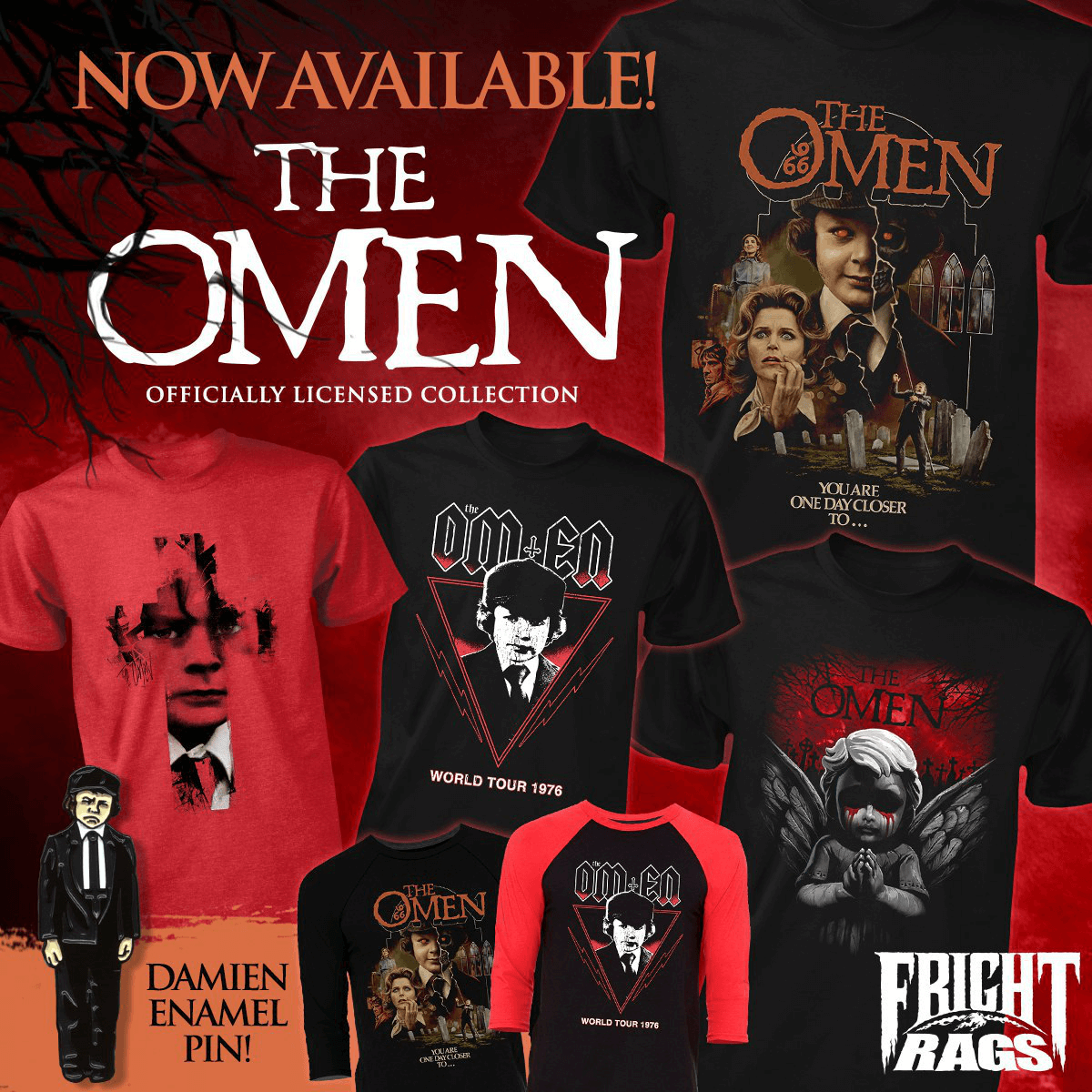 First up is a collection that wants to bring about the end of the world with items based on Richard Donner's The Omen. Three new T-shirts are available (with baseball style as an option) as well as a Damien enamel pin, so you can represent the Antichrist in style.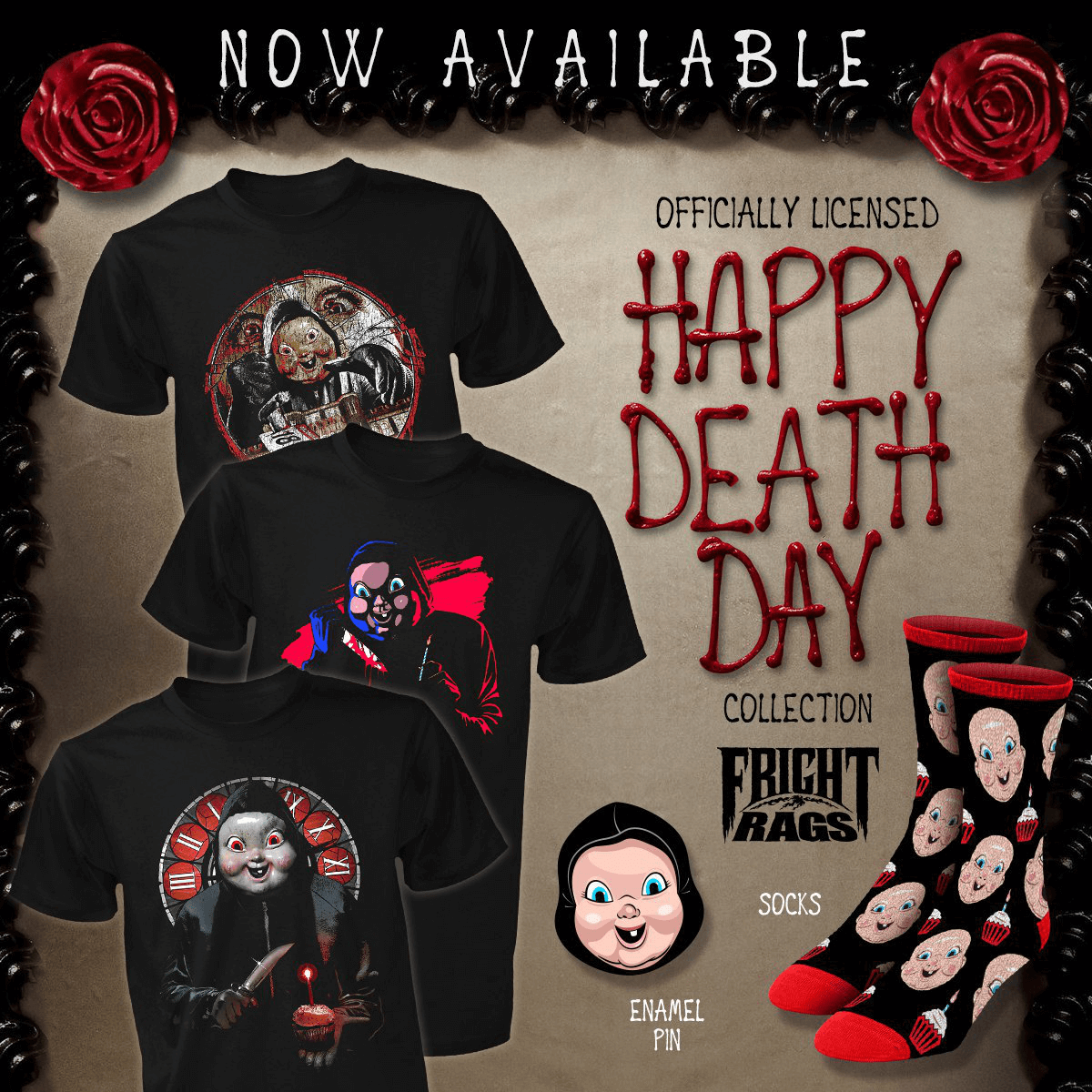 The next new collection is for the Groundhog Day-inspired modern day slasher series, Happy Death Day. Relive the original film over and over with three new shirts, a pair of socks, and a Baby Face enamel pin. There's plenty to enjoy about this simple little collection.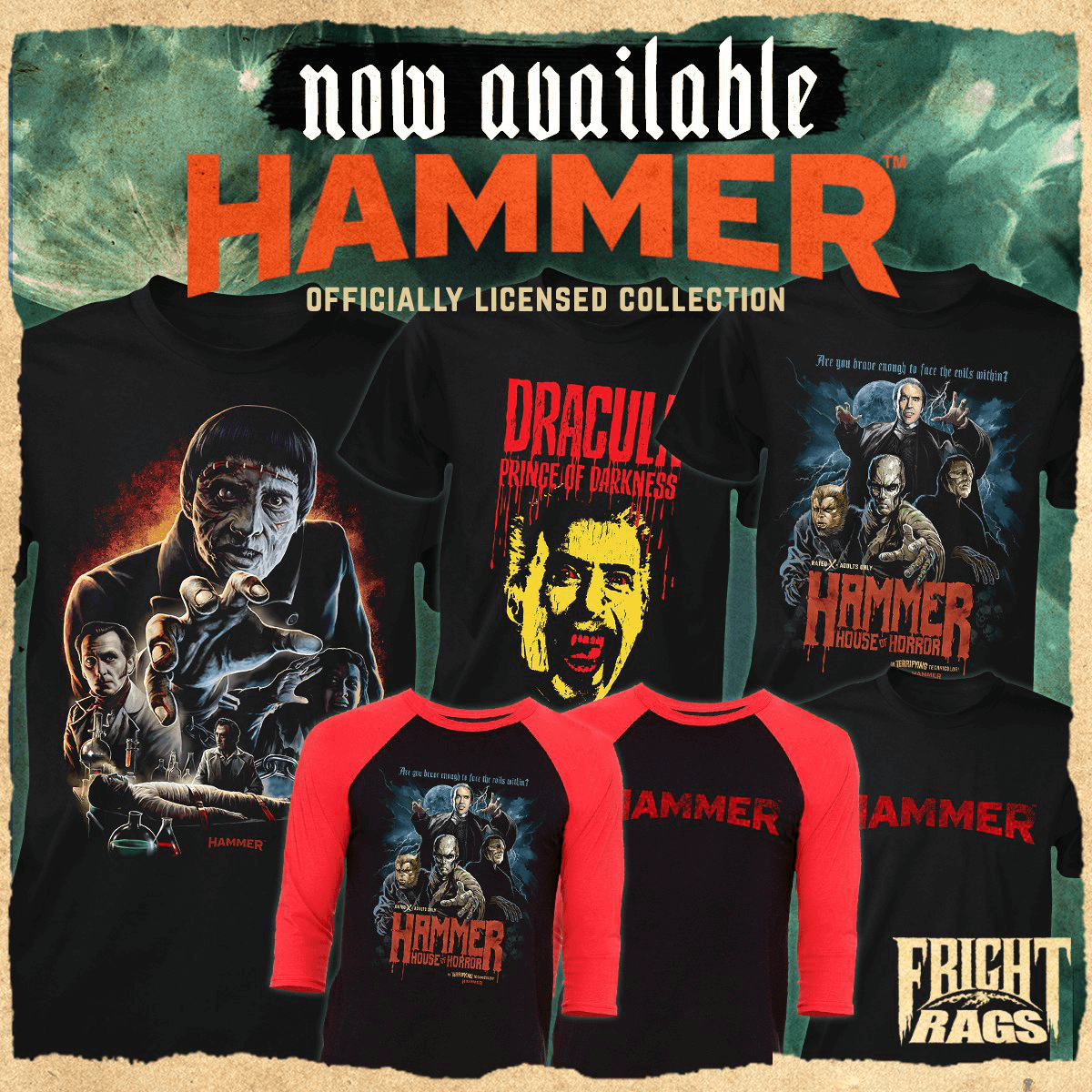 Finally, we have a new collection that pays homage to the classic monsters of old from the British horror studio, Hammer Films. Four new shirts show off a handful of icons such as Dracula and Frankenstein, along with the studio's recognizable logo.
All of the above items are now available on Fright-Rags. Be sure to check out the store's other offerings while you're there and stay tuned to Dead Entertainment for more cool horror merchandise releases.