Godzilla: King of the Monsters Director, Production Designer Talk King Ghidorah's Three Personalities
Here's how the team gave each of the monster's three heads its own human-like characteristics.
By Chris Morse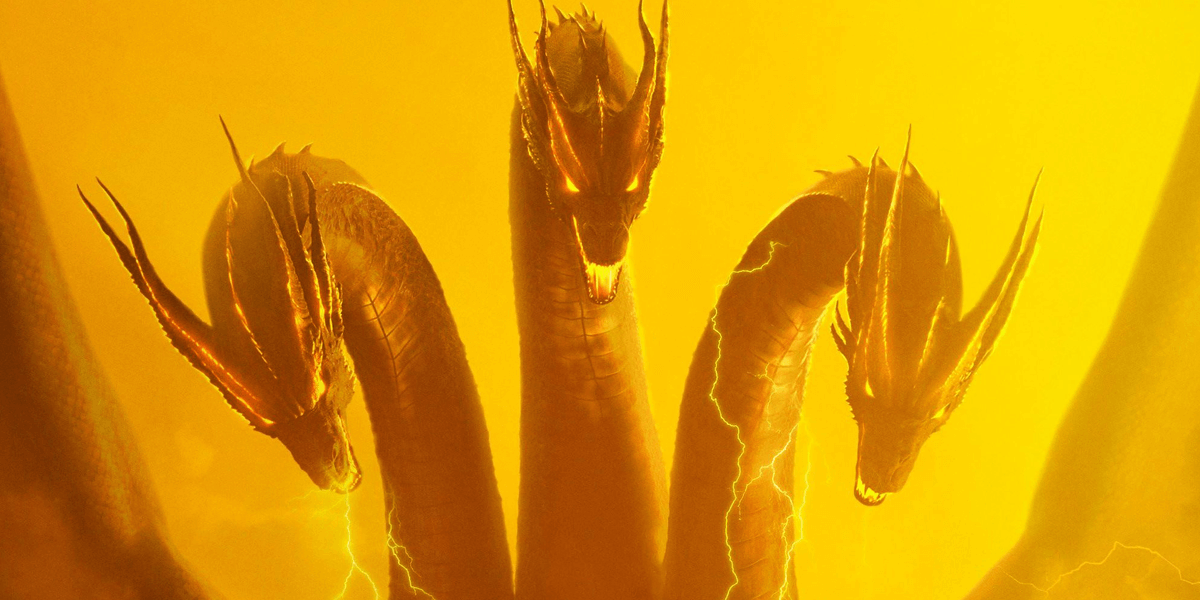 This week finally brings us the long-anticipated arrival of the year's first big summer film, Godzilla: King of the Monsters, and this sequel's visually stunning take on several of our favorite monsters is sure to be a smash hit at the box office. When it comes to bringing some of these iconic creatures to life, it would seem this film really went all-out to get the details just right, even going as far as having three different actors doing motion capture work for each of King Ghidorah's heads.
In a discussion with EW, director Michael Dougherty and production designer Scott Chambliss shed some light on the process of creating the monster, revealing the work it took to make this one stand out in a time when we have other dragons in pop culture, such as those in Game of Thrones. The key, Chambliss says, was giving King Ghidorah some human-like characteristics, meaning that each of its three heads should have its own unique personalities.
Ghidorah is from another planet and he's basically the heavy in the film. One of the challenges was, we're inundated with dragons in our culture right now. So, Ghidorah risks being the most ho-hum of [the monsters in the film]. What Michael did was, he played on the very human characteristics. He played on characteristics that we associate with human beings but he applied them to the monsters. Ghidorah, with his three heads, was an opportunity to have three different aspects of a generally similar creature.
Dougherty also weighed in, sharing some insight into what inspired the decision to take King Ghidorah in this direction. He also revealed what kind of traits you can expect from each of the monster's heads.
It was important to me that each of Ghidorah's heads have a slightly different personality than the other. Just imagine if you had three dogs, all of the same species. I mean, it's subtle. I used to have three dogs, and you sort of learn that they have very different ways of expressing themselves, even if they look alike. I loved the idea that each head did sort of have its own personality and quirks, with the center head being the alpha of the three. He's the one who's sort of the big brother and the most serious. And then, the other two are just a little bit different. One head is slightly more aggressive and tenacious. The other one displays signs of curiosity. So, in a lot of ways, they're just like three triplets. You know, they have a lot of traits in common, but they all have their own unique way of reacting to a situation. Ghidorah, he's a singular character with three distinct personalities and doing the mocap, the facial capture, that way just seemed to make the most sense. And it was a ton of fun too.
We are definitely impressed to hear about this level of detail being poured into the film, proving that this one should be more than just a visual spectacle when all is said and done. After all, we only have a few more days to find out what's in store. Stay tuned for more coverage later this week.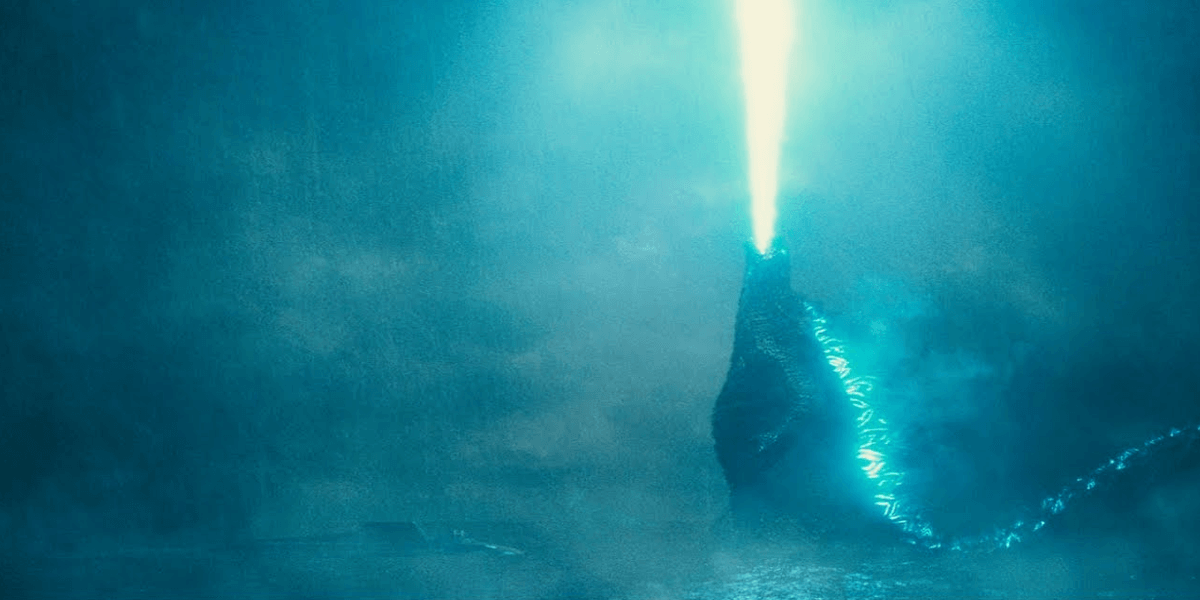 The Latest Godzilla: King of the Monsters Teaser is Here to Intimidate
Check out this brand-new TV spot for the upcoming monster epic arriving this May.
Read More
You can give the previous trailer a watch above as well, but in the meantime, here's what you can expect from Godzilla: King of the Monsters when it smashes into theaters later this week.
The new story follows the heroic efforts of the cryptozoological agency Monarch as its members face off against a battery of god sized monsters, including the mighty Godzilla, who collides with Mothra, Rodan, and his ultimate nemesis, the three headed King Ghidorah. When these ancient superspecies, thought to be mere myths, rise again, they all vie for supremacy, leaving humanity's very existence hanging in the balance.
Based on a script written by Zach Shields, director Michael Dougherty, and Max Borenstein, Godzilla: King of the Monsters stars Kyle Chandler, Vera Farmiga, Millie Bobby Brown, Bradley Whitford, Sally Hawkins, Charles Dance, Thomas Middleditch, O'Shea Jackson Jr., Ken Watanabe, and Zhang Ziyi. The film is due out on May 31st, 2019.