Shudder Orders Second Season of The Last Drive-In with Joe Bob Briggs
The drive-in will continue to live on as part of the horror streaming platform.
By M.T. Bates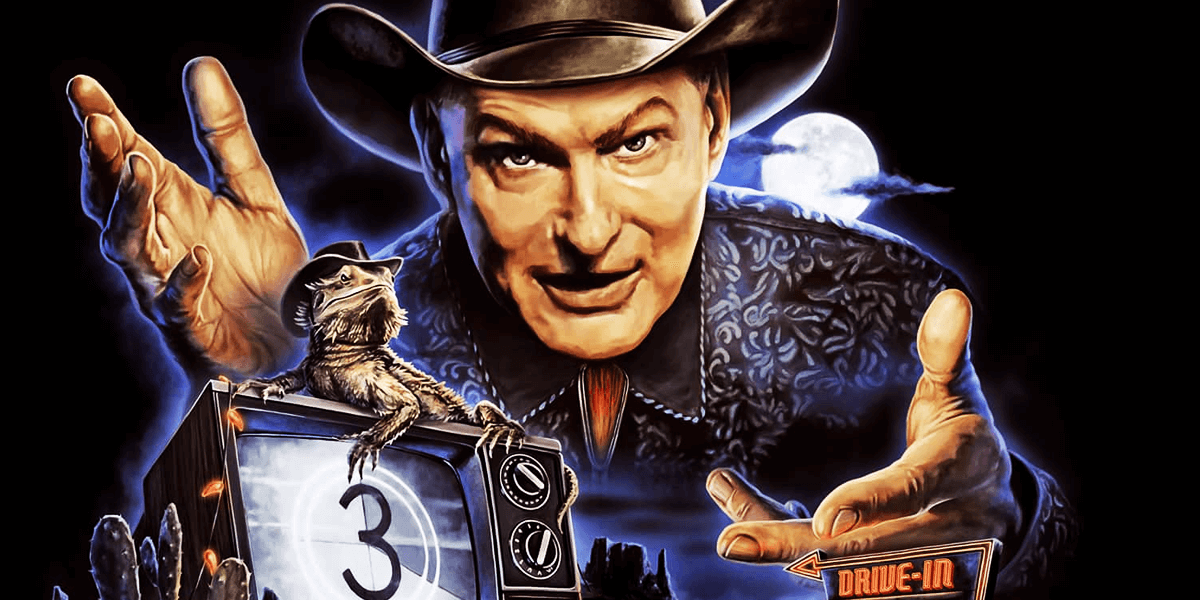 Worry not, drive-in mutants, for the now-ironically named series, The Last Drive-In with Joe Bob Briggs, is returning for a second season on Shudder, as revealed by Screen Rant earlier today. This show has been on one hell of an amazing ride since its inception in the form of a 24-hour marathon back in 2018, followed by two holiday specials and the eventual announcement of a full weekly series that would include nine episodes.
With the season finale upon us this week, it sure seems like a perfect time to drop this glorious news that the drive-in isn't shutting down just yet, isn't it? Briggs himself had the following to say about the renewal in a statement.
It hasn't even been a full year since the 24-hour Last Drive-In marathon, but since then I've made thousands of new friends and reconnected with thousands of old ones. The main reason I'm coming back to do another season is that this community of horror fans is greater than the sum of its parts, and it's about something larger than horror. Don't ask me what that thing is, but it's a source of great joy to me.
No further information regarding Season 2 has been released at this time, such as the episode count or a timetable for its release, but just knowing it is coming is enough for fans right now. Having a show like this back in any capacity is pretty important to many people who grew up watching and discovering horror movies in the '90s with MonsterVision.
With Joe Bob's bottomless pit of information and penchant for going off on the most insane stories and ramblings, the drive-in truly does live on and fans wouldn't want it any other way.
The Last Drive-In with Joe Bob Briggs can only be found on the Shudder streaming network, Friday nights at 9:00 PM eastern time. The Season 1 finale airs this Friday, May 24th.