John Carpenter Honored at Cannes with Golden Coach Award
The Master of Horror gets some more well-deserved recognition.
By Jay Gervais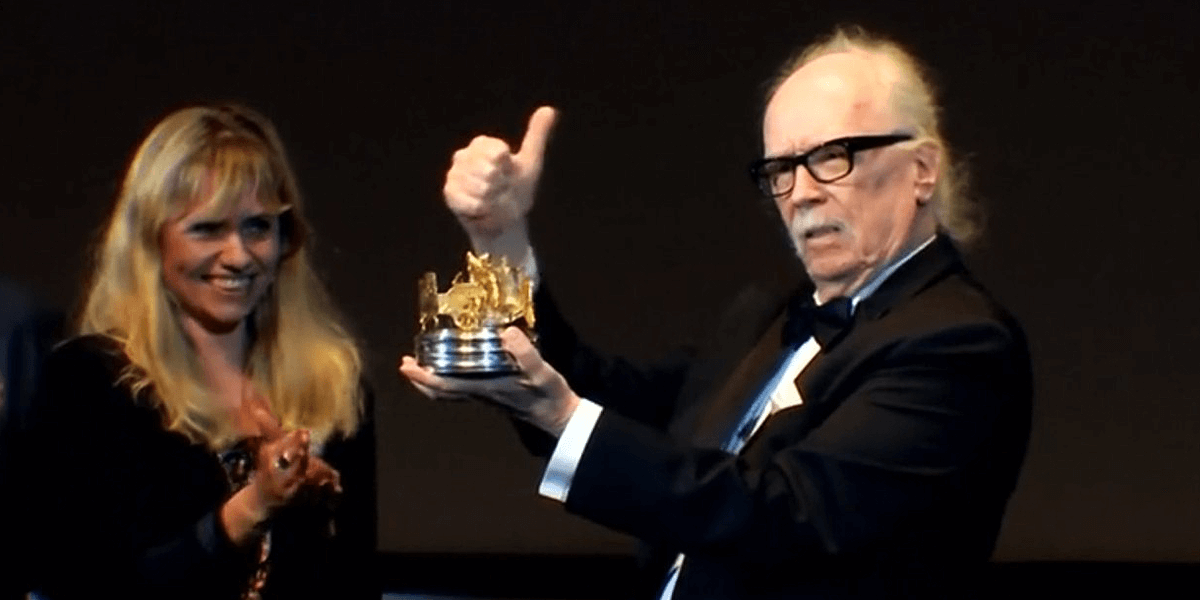 With festivities well underway this week at Cannes, the 2019 Directors' Fortnight event took a moment to recognize the important contributions long-time filmmaker John Carpenter has made to the industry, awarding him with the Golden Coach Award (Carrosse d'or). This prestigious award is given to those who brought innovative qualities to their films, along with their audacity and independence.
While the Master of Horror is widely known for 1978's Halloween and 1981's Escape from New York, some of his other popular works include 1982's The Thing, They Live, The Fog, Christine, and Assault on Precinct 13. Carpenter is also a reputable composer, having scored many of his films at a time when hiring someone to write music was too cumbersome and costly for his low-budget productions. Not only that, but it was also easier for him to just plug in his keyboards and create the music the way he wanted.
Carpenter, who is 71 years of age and shows no signs of hanging up his hat anytime soon, inspires many of today's filmmakers and undoubtedly will continue to do so for future generations to come. Please join us in congratulating the Master of Horror, John Carpenter, in being honored at Cannes with the Golden Coach Award.
As always, stay tuned to Dead Entertainment for all the latest news and updates regarding the world of John Carpenter.