Grey Matter Art's Next Halloween Print is a Solemn Look at Laurie Strode
This upcoming print by Sara Deck will make you wish it was autumn again.
By M.T. Bates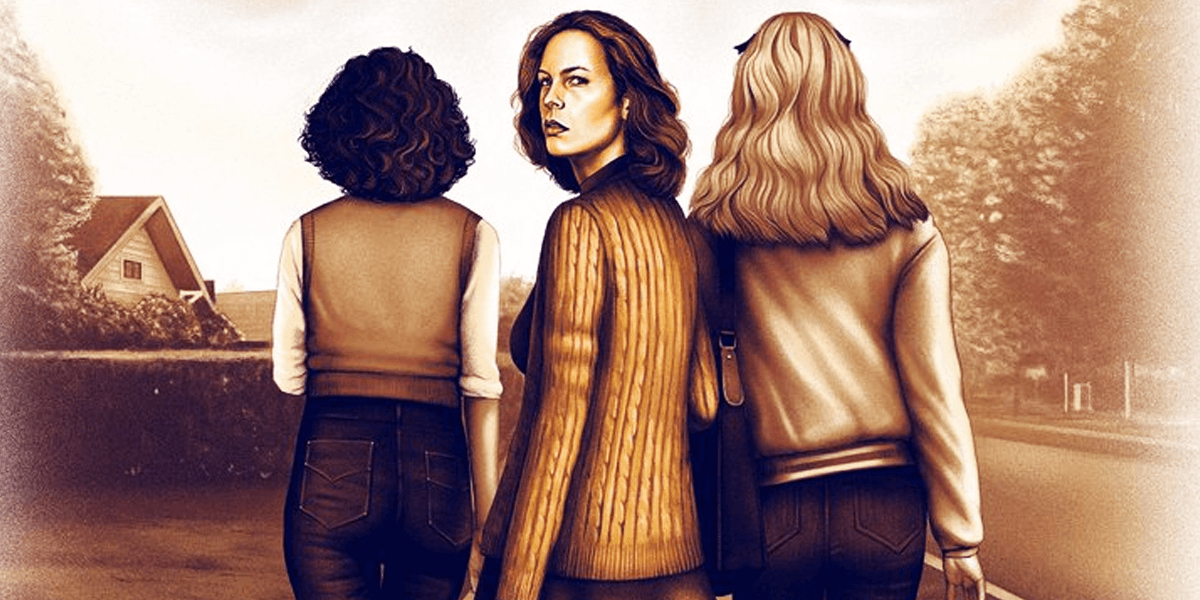 Like most horror fans, I love new renditions and takes on classic films in all aspects of media, but mostly in the form of new posters and prints. The classic posters will always be fan-favorites, but every once in a while, a talented artist rises up and drops some horror gold on us, which in turn requires us to open our wallets and relinquish a bit of cash so we can further decorate our already-crowded walls with more horror eye candy. 
Coming May 2nd at 1:00 PM eastern time, our friends at Grey Matter Art are releasing this beautiful 1978 Halloween print by Sara Deck. Highlighting neither the Shape nor the iconic pumpkin, the print instead focuses on the female star who made survivor girls a force to be reckoned with, Laurie Strode. With the eyes of pure evil looming from above, this take on the film is simplicity in its purest and most effective form. I am in love with it.
You may recall a bit of Deck's earlier work from her beautiful Night of the Living Dead poster collection, which we previously shared here on Dead Entertainment. However, without further ado, check out her take on Halloween below.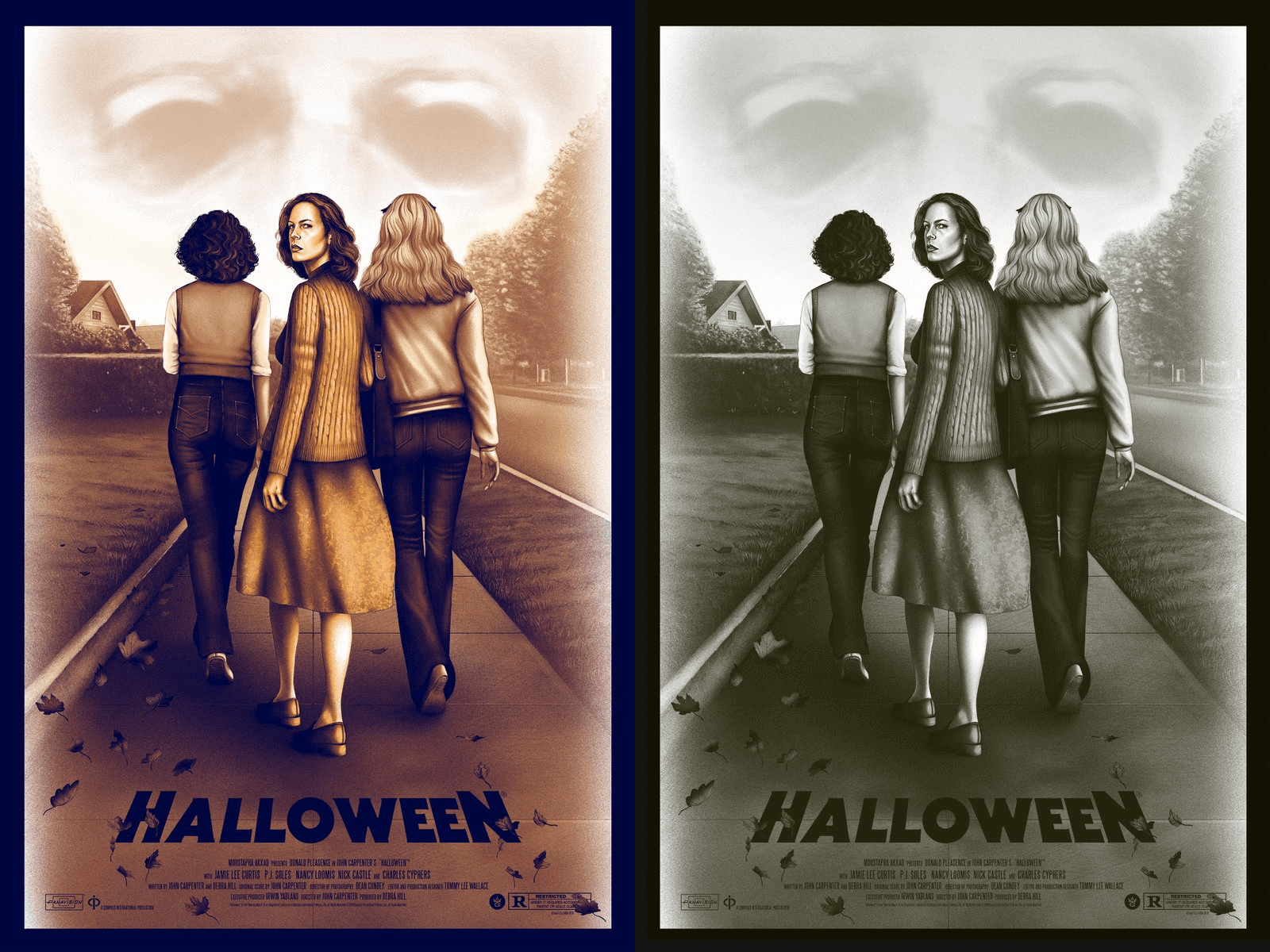 The regular edition of this print is limited to 150 pieces at 24"x36" and will set you back $50. The variant version is limited to 90 pieces and will cost you $65. These won't last long, in my opinion, so set your alarm for Thursday and make sure you nab one of these beauties on Grey Matter Art.