Beautifully-Scary Night of the Living Dead Poster is Coming
Grey Matter Art return to the "Night" it all began.
By Jay Gervais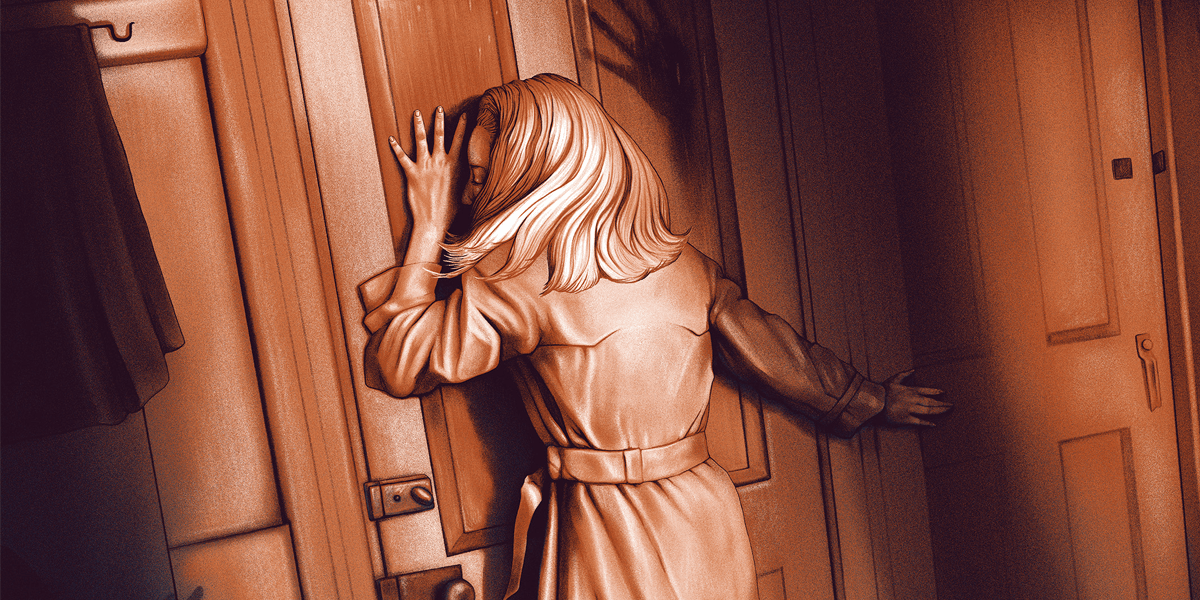 Our friends at Grey Matter Art have a terrifying treat for Night of the Living Dead fans this coming Thursday. In conjunction with the 50th anniversary of the film, they are releasing a brand-new limited edition screen print by Sara Deck. This would be Deck's second collaboration with Grey Matter Art and judging by the quality of this print, it certainly won't be her last.
The poster depicts Barbara seeking refuge inside the farmhouse from the film, just moments after being chased by the ghoul that attacked her and her brother Johnny in the cemetery. Deck creates her own take on the scene by adding some shadows of ghouls, which is really effective in giving the viewer a feeling of claustrophobia and isolation. You are left to wonder if the ghouls are inside the house already or banging on the windows from outside.
Deck's Night of the Living Dead print will be released on Thursday, May 10th at 1:00 PM EDT. There will be two variants available: the Graveyard Sunset Regulation Edition priced at $45.00 USD and limited to 110 units, and the Silver Screen Variant Glow in the Dark Edition priced at $55.00 USD with a limit of 95 units. Each print is hand-numbered and measured at 24" x 36".
What better way to celebrate the 50 anniversary of Night of the Living Dead? Be sure to bookmark Grey Matter Art and mark your calendars for this upcoming print!