Grey Matter Art Celebrates Alien Day with New Print
Karl Fitzgerald's stylish new print honors the legacy of Ridley Scott's Alien.
By Jay Gervais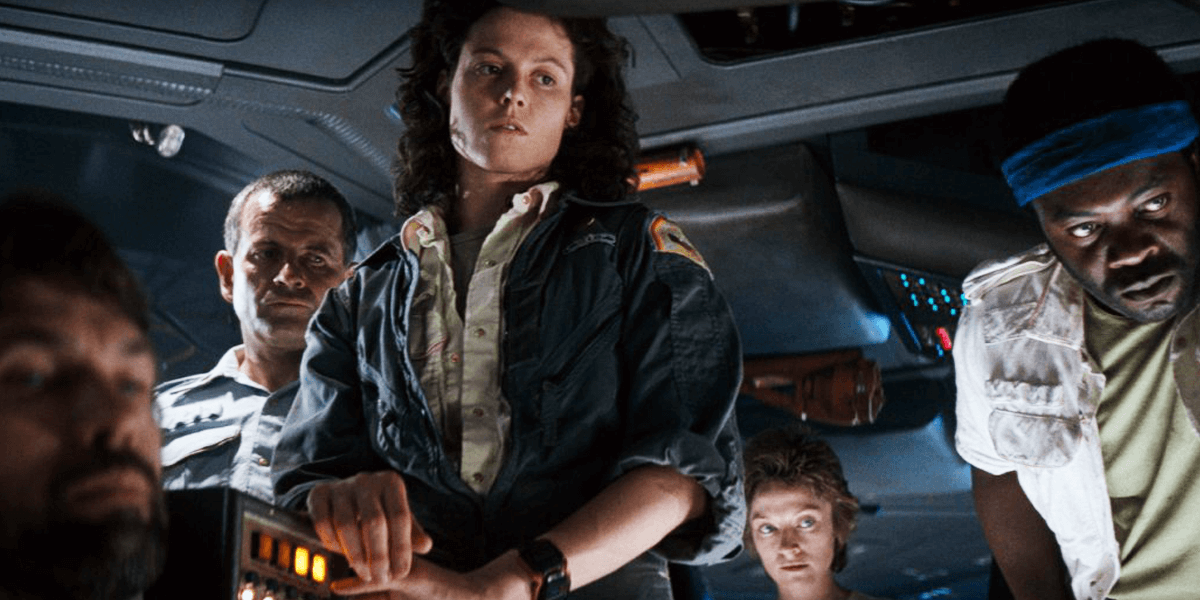 Grey Matter Art, in partnership with Acme Archives and Dark Ink, is releasing an officially-licensed, limited edition screen print of Sir Ridley Scott's science-fiction horror masterpiece, Alien. Artist Karl Fitzgerald, who has previously worked with Grey Matter Art on other quick-to-sell-out prints, created this beautiful masterpiece. Feast your eyes on what's coming your way tomorrow on Alien Day at 1:00 PM eastern time, in celebration of the 40th anniversary of Scott's film.

[blockquote-0]

As you can see, this marvelous creation features the film's beast that terrorizes the crew of the Nostromo throughout the movie, along with Jones, our sneaky feline friend who looks like he's about to paw at the creature's tail in an amusing twist to this otherwise spine-chilling piece. We can see H.R. Giger bio-mechanical influences mixed with Michael Seymour's art direction on the movie, both of which come together quite exquisitely.

This brand-new print is not only sure to please fans of Alien, but it's also just about guaranteed to quickly sell out shortly after it drops. If you're interested in acquiring this item, your best bet is to bookmark Grey Matter Art and be there when it drops tomorrow at 1:00 PM eastern time. Don't miss your chance to own this fantastic new print by Karl Fitzgerald!

Stay tuned to Dead Entertainment for all the latest news and updates on Alien, as well to keep up-to-date on all the latest horror prints from our friends at Grey Matter Art!