Cute Aliens Poster Arrives Just in Time
In space, no one can hear you meow.
By Jay Gervais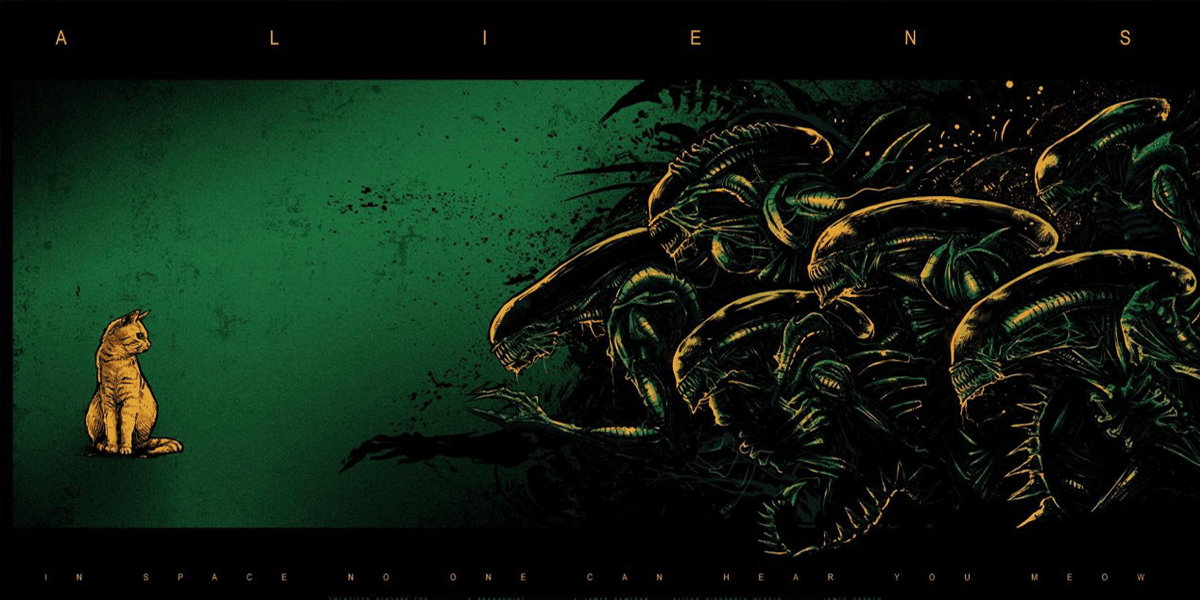 Our friends at Grey Matter Art have got you covered for Alien Day with this cute poster based off of Aliens, the second film in the popular franchise. The poster was crafted by artist Godmachine and we definitely encourage you to check out their official website here for other amazing posters and merchandise. This writer personally owns their now sold-out Night of the Living Dead art and can attest to the high quality of Godmachine's work.
This poster features Jonsey, the Ginger Tom cat that appeared in both Alien and Aliens, on the left side. To the right, we of course can see many Xenomorphs that appear to be keeping their distance from the sneaky feline. There is an appropriate green backdrop that works really well and allows for the Xenomorphs to be darkened.  The title of the film is at the top and below that is an amusing caption that reads, "In space, no one can hear you meow" along with the film credits below it.
You can purchase this beauty right now by heading on over to Grey Matter Art. Quantities are limited to just 150 units. It's priced at $45 USD, plus the cost of shipping it out to you. Is this something you will be adding to your collection?