Tom Savini Directing Adaptation of Joe Hill's By the Silver Water of Lake Champlain for Creepshow TV Series
The first season of Shudder's upcoming Creepshow series will feature twelve stories spanning six episodes.
By Chris Morse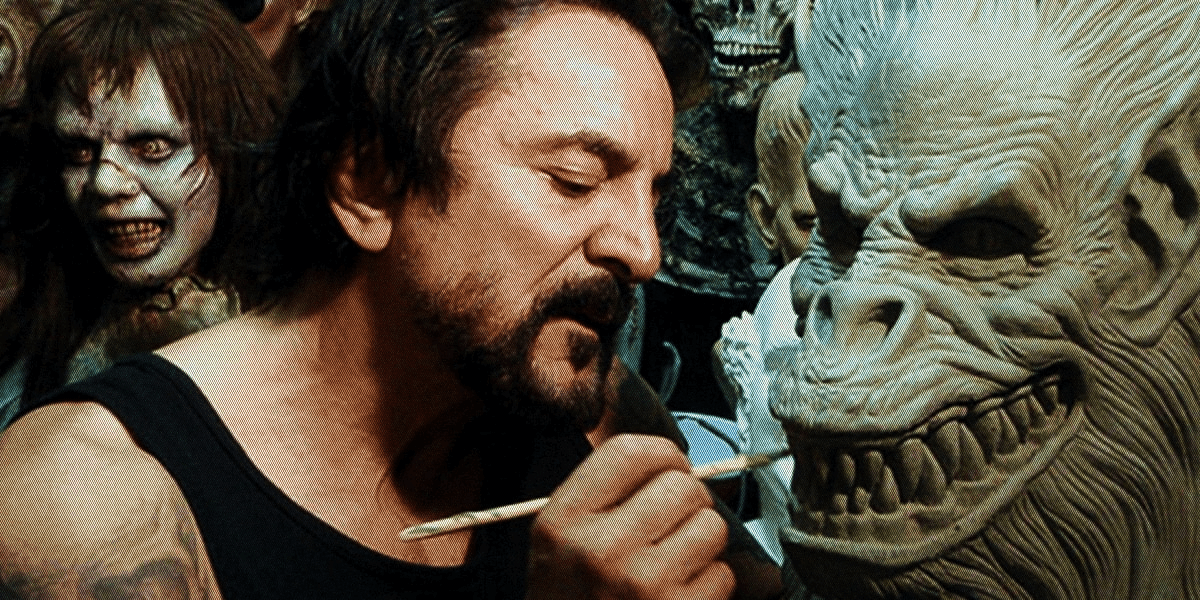 Among the twelve stories being adapted for the first season of Shudder's upcoming Creepshow television series is Joe Hill's short story, By the Silver Water of Lake Champlain. Over the weekend, thanks to Fangoria's coverage of MONSTERPALOOZA 2019, we have just learned that the legendary Tom Savini, known for his special effects work on countless horror classics (including the original film), has just finished directing an episode of the series, which includes that very same Joe Hill story.
Savini spoke for about a half hour at the panel and the full video is available for your viewing online. Give it a watch below for some more insight into the series and his career as a whole.
Joe Hill's By the Silver Water of Lake Champlain tells the story of Gail London and Joel Quarrel, friends who are out on a cold, late-summer morning when they discover a dead plesiosaur, a type of massive sea creature that lived in the era of dinosaurs. They plan to work together to defend this discovery, only to find themselves up against whatever else might be out there in Lake Champlain.
Twelve segments in total will make up the Creepshow series' six-episode debut season, with eight of the stories having been revealed so far. The tales being adapted include Joe Hill's By the Silver Water of Lake Champlain, Bird Box author Josh Malerman's House of the Head, Joe R. Lansdale, Kasey Lansdale and Keith Lansdale's The Companion, Christopher Buehlman's The Man in the Suitcase, Bruce Jones's All Hallows Eve, John Esposito's Night of the Paw, and Rob Schrab's Bad Wolf Down. It was also reported that an episode called Survivor Type would be included, based on a short story from Stephen King's 1985 collection, Skeleton Crew.
The Walking Dead executive producer Greg Nicotero will serve in a similar role for this series, taking on overall showrunner duties as well. Much like his time on the AMC zombie drama, he will be behind the camera in the director's chair for select episodes as well.
Creepshow will arrive on Shudder sometime this fall, but no exact date or release schedule has been revealed at this time. Stay tuned to Dead Entertainment for all the latest news and updates on the series.