New Jersey Horror Con and Film Festival 2019 Recap: Terror in Atlantic City Leads to an Amazing Weekend
We took a trip down to Jersey's very own boardwalk version of Las Vegas for the latest local horror convention.
By M.T. Bates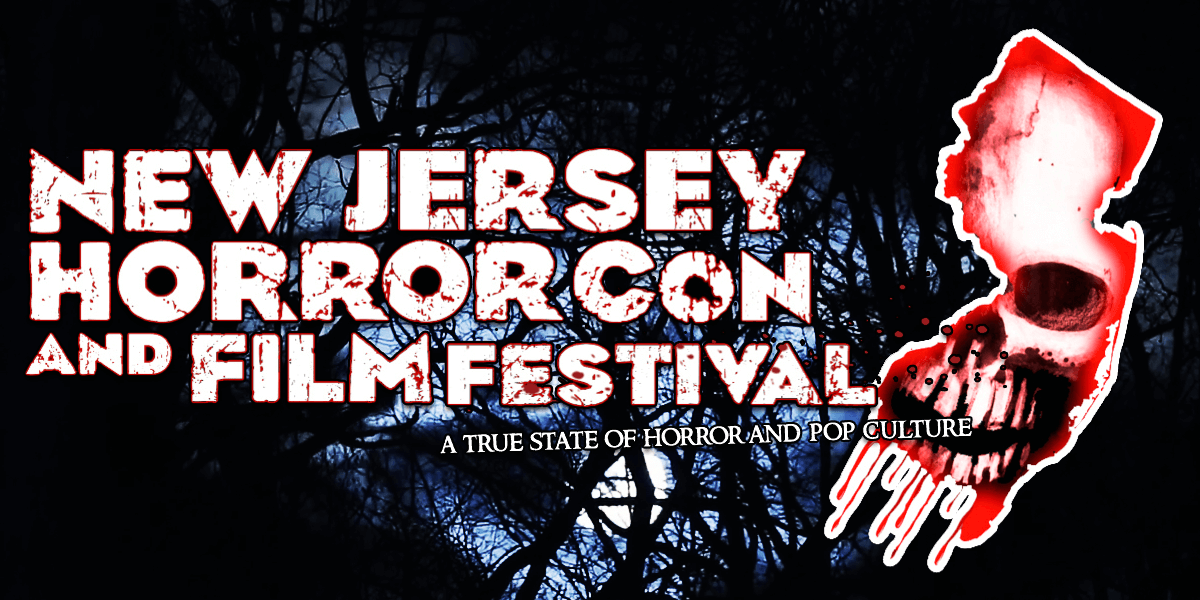 I've been going to horror conventions since 2003, probably totaling close to 50 since that first show, and somehow I still find myself enjoying them more than I should at this point. Of course, all of the shows haven't been great, like October 2018's Chiller Theatre or Monster Mania 39, but they still remain an important part of my life.
Having missed Monster Mania 42 in early March, I was lucky enough to be able to attend this year's New Jersey Horror Con and Film Festival in Atlantic City, NJ. This is a very new convention I hadn't heard too much about, and at first got it confused with another Atlantic City convention, Bizarre AC, which, from what I heard, wasn't a good time at all. So, I went into this show not expecting much. 
Taking place at the Showboat on the boardwalk, I was pleasantly surprised to hear that the casino aspect of the hotel was gone and was excited to see the layout of this show. Having a clean, easy-to-navigate layout makes conventions way more enjoyable. Chiller Theatre is insanely chaotic, utilizing 30 rooms to cram guests and vendors in. Monster Mania isn't quite as chaotic with around 6-8 rooms, so that is easier to navigate and manage (when there isn't hundreds of people cramming the tight hallways and aisles), but the Showboat managed to nail a show layout nearly perfectly.
The show had one entrance, which is where everyone funneled through to create a bottleneck during peak show times. With only one person doing security, it made getting into the show floor a slog at times. Thankfully, this is where the problems end and the genius begins. Instead of slot machines and table games, it was an opened-up floor of vendor and guest tables set up throughout the length of the casino floor. High ceilings and three aisles worth of tables, which I have to admit were extremely open and roomy, made walking around even during the busiest times on Saturday an absolute joy.
The event was free of hour-long waits for meeting guests and people bumping into you while you are browsing the wares at a vendor table. The overall pleasantness of walking the show floor was unmatched to the point where I probably did around 25 laps without being hindered in the least. Sadly, that isn't a luxury one has any longer at more established conventions without a lesson in futility.
I'd say around 70% of the show floor contained vendors and indie filmmakers, with the last 30% being guest tables. A small area was dedicated to some scenery for photo ops as well. When you entered the show floor, immediately to your right was a little screening area where they showed short indie films all weekend. Across from the show floor was an open area where they set up a stage and microphones for guest panels, but I'll get more into that in a moment.
Being a long time convention goer, I am familiar with many of the vendors I see all the time. This show was no different, but for every one vendor I saw that I knew, I saw one that I didn't know. It was weird not seeing convention staples like Grey Matter Art and Fright-Rags, but also refreshing to see so many new faces. It was a welcome sight that felt appropriate in this new show environment.
Many fans go to these shows to meet their favorite guests. There is no denying that some of the guests attending were big draws (Lea Thompson and Tom Wilson, Joe Bob Briggs, etc.) and those are always the main selling points. Having been doing these shows for 15 years, I am slightly jaded in this area of the convention scene. Not to sound old, but I remember when $20 was the most you would pay for an autograph and a photo with a guest. $10 was the norm and many guests would even sign for free (Adam Green still does and Mick Garris did limited free signing sessions at this event as well).
Today, fans don't even bat an eye when guests charge $50 just for an autograph. Add in a separate price for a photo, or a premium price for one of the professional photo ops, and your wallet is $100+ lighter from one guest. These are the only prices some fans know. Remember, though, that the guests makes up their own prices and not the show. So, unless there is someone I absolutely have to meet at these events, my wallet stays closed. At this show, there was no one I hadn't already met or needed to meet.
If the guest list is impressive, then you can almost bet the panels will be a lot of fun. Sadly, we weren't able to attend all the panels we wanted, but I did get to be a part of both Mick Garris panels (stay tuned for our recording), which were both fantastic. However, we hope for future shows that the con will move the panel area away from the arcade. The background noise was quite annoying and distracting.
The man who hosted the panels was very versed during these events, but he seemed to hog the microphone a little too much. He didn't leave much time for fans to ask questions, which is a big drawing point for these events. For future shows, we hope he can alter his approach with these panels to improve on those issues.
Saturday night ended with a performance from Ari Leham's band, First Jason. They more or less played in a hallway, with mediocre sound equipment and awful acoustics, but fans really responded and enjoyed the show. It had a good turnout and was a fun way to end the night before we retired to our rooms to drink and watch horror movies. Be sure to keep an eye on the Dead Entertainment YouTube channel for footage of the show in the coming days.
Overall, the convention showrunners should be proud of themselves. They have locked down an amazing venue that offers ample space for fans, guests, and vendors alike, with plenty of room to spare. It was reassuring to see that even if the show grows in the future, there is already room to accommodate a much bigger event.
All in all, this was a top-notch show that nearly everyone seemed to enjoy. There is always an area that can be improved, which is normal for new conventions, but this one hit all the important beats. I definitely see this convention gaining a lot of traction after this successful show, because it truly makes for a perfect alternative to more packed and established shows like Monster Mania, where rooms are booked up within days and the actual show sells out completely. Not everyone can make Monster Mania anymore because of how popular it has become, which isn't a bad thing, but it is good to know that only a few weeks later, a worthy alternative has stepped up.