Mark Hamill to Voice Chucky in Child's Play Remake
Well, if you're going to replace the character's long-time voice actor, you might as well go with someone legendary.
By Chris Morse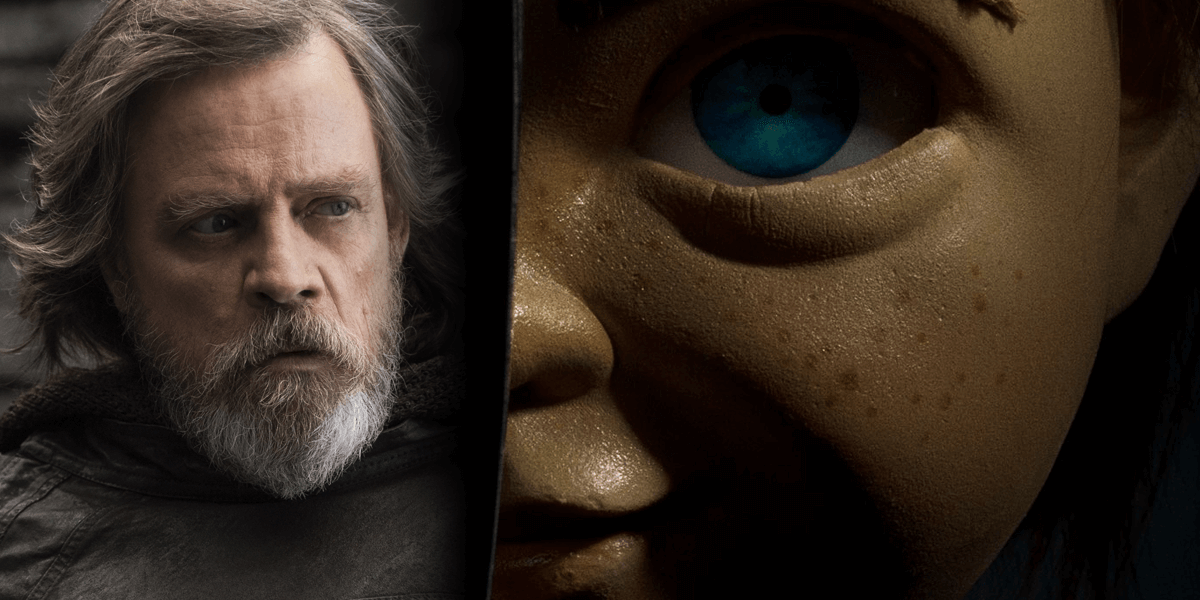 The upcoming remake of Child's Play, which has polarized some fans by moving away from creator Don Mancini's still-ongoing vision for the franchise (including a television series), may not be bringing back long-time voice actor Brad Dourif, but the film might have found the next best thing to keep skeptics from tuning out completely.

It was just announced over the weekend that the legendary Mark Hamill would be lending his talents to voice Chucky in the new film. We have to say this is an intriguing move for a remake that had many fans initially asking, "Why?" The announcement was shared at Anaheim's WonderCon with a video of the news also posted online for all to see. Check it out below.

[blockquote-0][scripttag-0]

In Child's Play, a mother gives her son a toy doll for his birthday, unaware of its more sinister nature. The cast includes Aubrey Plaza (Parks and Recreation, Legion) as the mother, Karen, Gabriel Bateman (Light's Out) as her son, Andy, and Brian Tyree Henry (Atlanta) as Greg, a detective who will be investigating the mysterious deaths surrounding the doll. Chucky is voiced by the legendary Mark Hamill.

The film is directed by Lars Klevberg, who is known for his horror film, Polaroid, with a script penned by Quantum Break and Kung Fury 2 writer Tyler Burton Smith. KatzSmith Productions' David Katzenberg and Seth Grahame-Smith (Stephen King's It) are on board as producers with the film slated to arrive early this summer on June 21st, 2019.